Fra JPC til Momentcph
Momentcph, der for nylig tog navneforandring fra Eventive, har ansat en kommerciel direktør. Det er Christian Koldbech, der kommer fra en stilling som managing director hos JCP Arena. Tidligere har han været landechef hos JPC Event.
Hos Momentcph kommer Christian Koldbech i starten til at have fokus på forretningsudvikling og udvikling af kommercielle platforme, der kan bidrage til kundernes udvikling.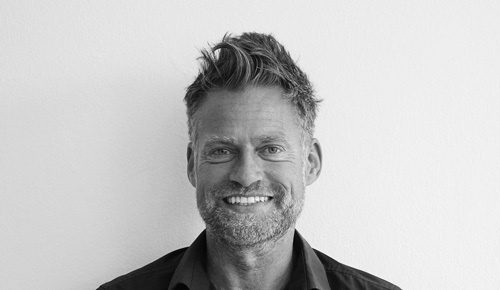 Christian Koldbech
Medlemschef i FDIH går til No Zebra
De seneste 4 år har Niels Preysz været medlemschef hos FDIH. Nu bliver han business development manager hos No Zebra i København. Før FDIH var Niels Preysz marketingchef i godt 10 år hos Politiken.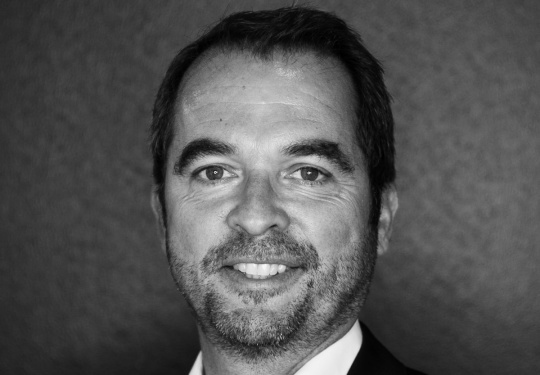 Niels Preysz
Marketingchef til AD Client
Efter seks år hos Telia, er Sylvester Hoelgaard startet som marketingchef hos AD Client, der arbejder med kundeservice. Sylvester Hoelgaard har tidligere arbejdet hos Manpower og har en HD i marketing management fra CBS.
Kulturassistant til s360
Emma Møller Jørgensen er ny people and culture assistant hos s360, hvor hun skal arbejde med HR, organisationsstrategier og kompetenceudvikling.
Fra Oracle til Nodes
Jakob Tuxen er ny engagement director hos Nodes. Han kommer fra Oracle, hvor han var ansat som senior sales executive.
Tidligere har han bl.a. været ansat hos Arrow ECS og Actebis Computer.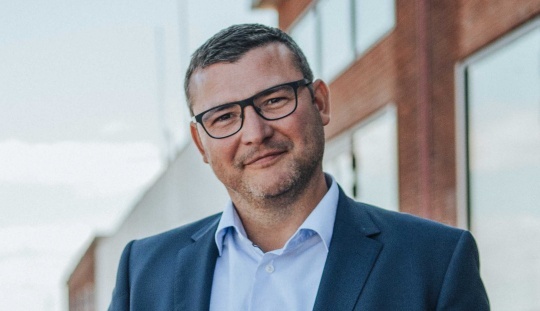 Jakob Tuxen
Fra GroupM til Molamil
Louise Katrine Boisen er ny project manager hos Molamil, der er blevet en del af Manyone. Hun kommer fra Quisma, der er del af GroupM, hvor hun var digital project manager.
Louise Katrine Boisen er uddannet kanditat i sprogpsykologi fra Københavns Universitet.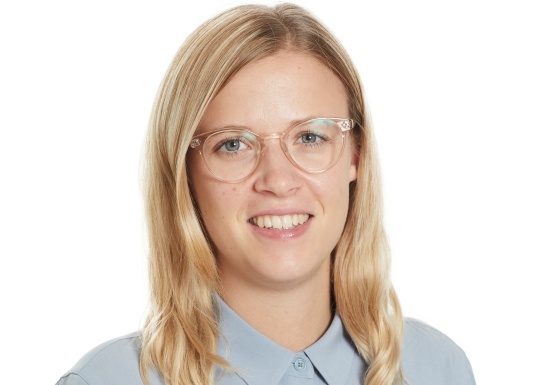 Louise Katrine Boisen
Frontend developer til Auto IT
Ida Vognsen Pedersen er ny frontend developer hos Auto IT, der bl.a. står for sitet biltorvet.dk. Hun kommer fra Ofir.dk, hvor hun var i ni år, bl.a. som web developer.
Business brand manager til Lyngby Boldklub
Janni Møller Thomsen er ansat som business brand manager hos Lyngby Boldklub. Her skal hun bl.a. opbygge superligaklubbens business brand, produkt og styrke lokalforankringen.
Janni Møller Thomsen er uddannet journalist fra DMJX og har tidligere været kommunikationschef for FC Fredericia og senest adm. dir. for København Håndbold.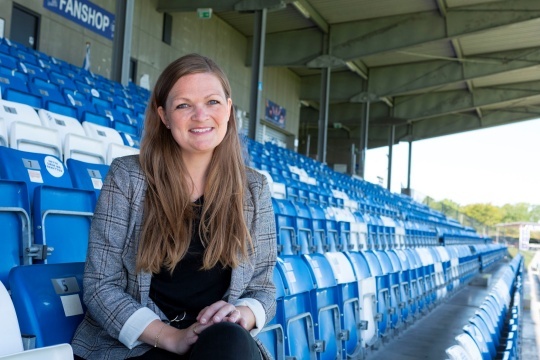 Janni Møller Thomsen
Ny chef for marketing og CRM hos Salling Group
Anette Bøgh er ny chef for marketing og CRM hos Salling Groups nye afdeling, Food Online. Tidligere har hun været kommerciel chef i Netto-afdelingen Fillop.
Anette Bøgh har tidligere været commercial manager hos Coop Danmark og salgschef hos Georg Jensen.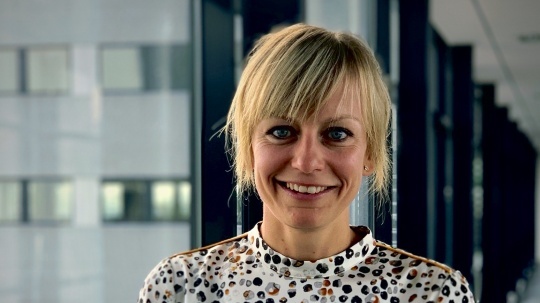 Anette Bøgh
Nye medarbejdere til Syntese Digital
Syntese Digital har ansat to nye medarbejdere:
Mie Borg er ny senior digital manager. Hun kommer fra Concept, hvor hun var programmatic account manager.
Mie Borg er uddannet bachelor i digital konceptudvikling fra Erhvervsakademi Sjælland. Tidligere har hun været trainee i Blackwood Seven og IUM Nordic.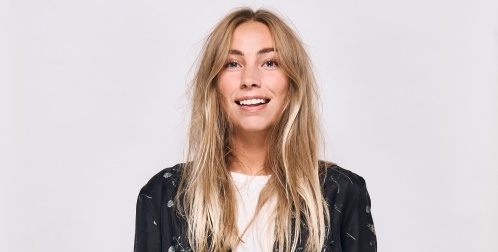 Mie Borg
Jonas Mathiesen er ny senior digital advisor. Han er uddannet professionsbachelor fra Erhvervsakademi Sjælland. Tidligere har han været konsulent hos Obsidian Digital.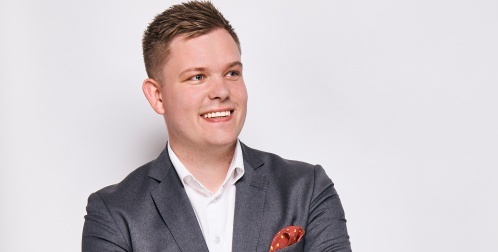 Jonas Mathiesen
Salgschef til Peoplez
Nicolai Blaaberg Løftgaard er ny salgschef i digitalbureauet Peoplez. Han kommer fra Dahl Biler, hvor han var salgskonsulent.
Digital media performance specialist til Arla
Rolf Djernaes er ansat som digital media performance specialist hos Arla, hvor han bl.a. skal være med til at skabe et globalt performance marketing setup på tværs af markeder og brands.
Rolf Djernaes har tidligere erfaring som selvstændig og som PPC & SEO specialist hos Konxion og Clienti.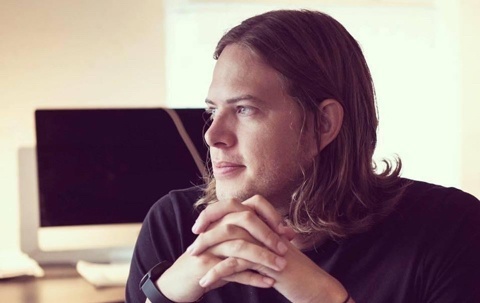 Rolf Djernaes
Tidligere bureaustifter ny COO hos Wash World
Martin Olesen er ansat som COO hos Wash World. Han kommer fra Artefact, hvor han senest var managing director for Norden. Før det var Martin Olesen adm. direktør i Belong Agency, som Patchwork Group kom til at hedde efter at have fusioneret med Very og derefter solgt til Egmont.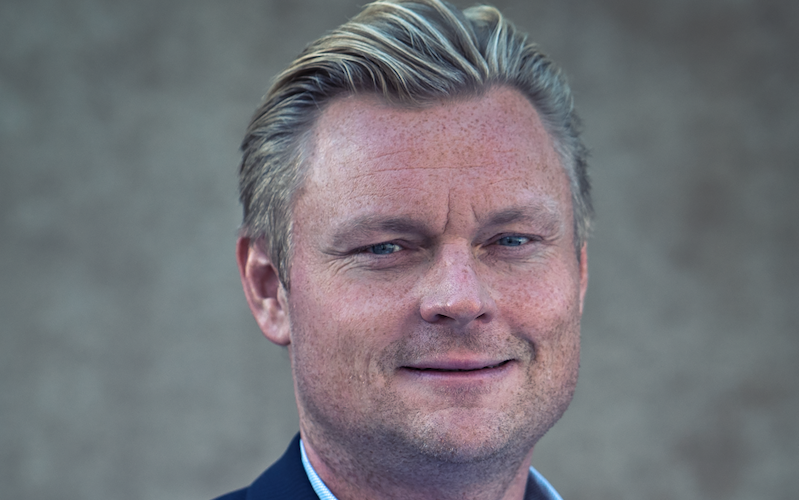 Martin Olesen
Ny kommunikationschef til BIG
Camilla Borggaard er ny kommunikationschef hos arkitektvirksomheden Bjarke Ingels Group. Hun kommer fra Primetime Kommunikation, hvor hun var i syv år, senest som head of consumer identity.
Tidligere har Camilla Borggaard været ansat hos Moalem Weitemeyer Bendtsen og Hill + Knowlton Strategies.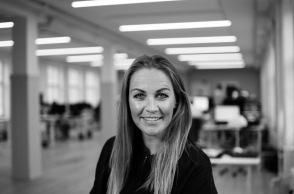 Camilla Borggaard
Interim project manager til BestPractice Nordic
Ina Bøgkjær er ansat som interim project manager inden for digital og salg hos BestPractice Nordic. Hun kommer fra Cell Biotech International, hvor hun var sales & supply chain manager.
Ina Bøgkjær har tidligere været hos A-apoteket og DHI.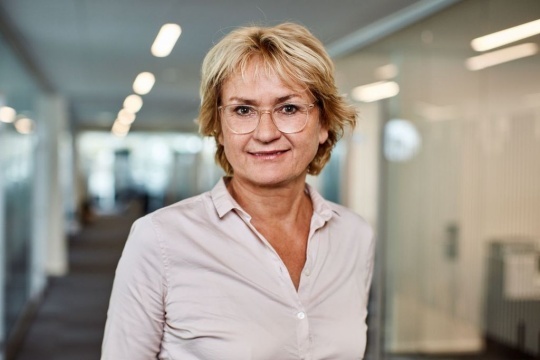 Ina Bøgkjær
Account lead til NoA Health
Niels Marstrand er blevet ansat som account lead hos NoA Health. Han kommer fra McCann Health, hvor han var konsulent. Tidligere har han været hos Adtomic Communications.
Niels Marstrand er uddannet cand.merc. i business administration & organisational communications fra CBS.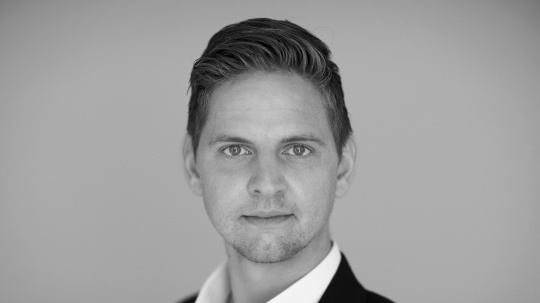 Niels Marstrand
Fra Kompas til Advice
Sebastian Wulf Holm er ny kommunikationsrådgiver hos Advice, hvor han også tidligere har været praktikant og studentermedhjælper. Han kommer fra Kompas Kommunikation, hvor han var kommunikationsrådgiver og projektleder.
Sebastian Wulf Holm har en bachelor i kommunikation fra DMJX.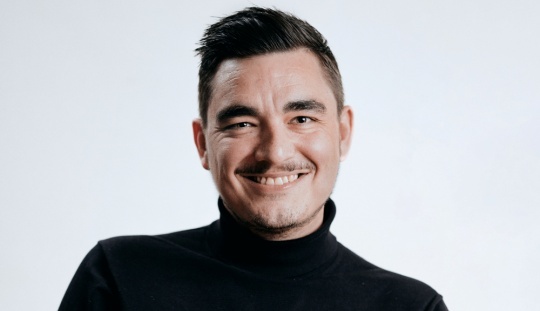 Sebastian Wulf Holm
Customer journey lead til DK Company
Christina Schmidt Jensen er ansat som customer journey lead hos DK Company.
Hun har tidligere været CRM specialist hos Bestseller og salgsleder hos nettraelasten.dk. Christina Schmidt Jensen er uddannet cand.it. i webkommunikation og fra SDU.
Senior content manager til DEAS
Emilie Elmgaard Jensen er ny senior content manager hos DEAS. Hun kommer fra InterMail, hvor hun var head of marketing. Tidligere har hun erfaring som project manager fra Mediabrands og Bording.
Emilie Elmgaard Jensen er uddannet cand.merc. i kommunikation fra CBS.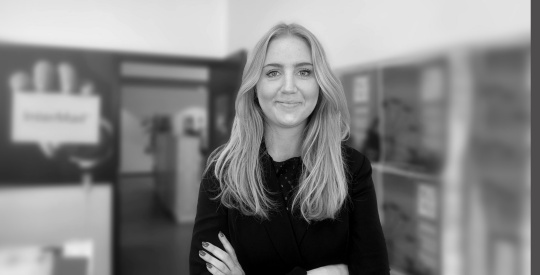 Emilie Elmgaard Jensen
Forfremmelse til vicedirektør for marketing hos Berlingske
Lisbet Røge er blevet forfremmet til vicedirektør for marketing hos Berlingske Media, hvor hun har været strategidirektør og sekretariatschef.
Lisbet Røge har tidligere været lederskribent og ass. debatredaktør på Dagbladet Børsen og redaktør på Forlaget Andersen.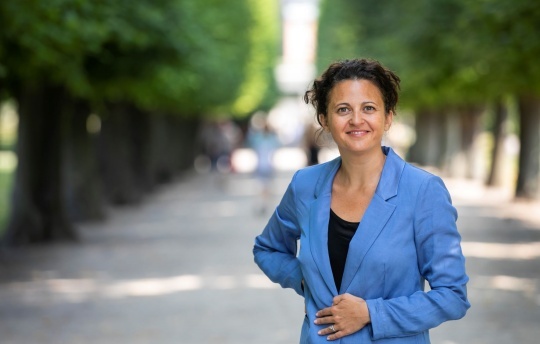 Lisbet Røge
Ny marketing manager hos Roof Management
Anette Weber er ansat som marketing manager hos Roof Management. Hun kommer fra Babysam, hvor hun også var marketing manager.
Anette Weber har tidligere været hos Radisson Hotel Group og Nestlé Nordics.
Forfremmelse i Bro Kommunikation
Karen Minke er blevet forfremmet til projektchef i Bro Kommunikation, hvor hun har været senior projektleder.
Hun har tidligere været hos Danske Spil i 10 år, hvor senest var kommunikationskonsulent.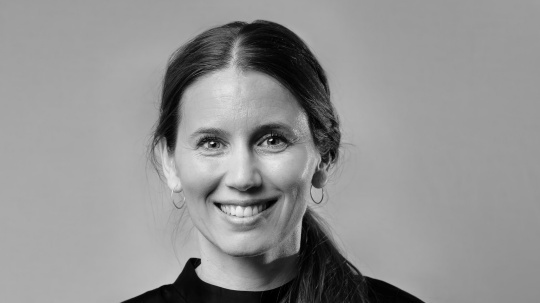 Karen Minke
Tekstforfatter til Co3
Emil Fogh Barslev er ansat som tekstforfatter hos Co3 webbureau. Han kommer fra Pravda, hvor han senest var brand developer.
Emil Fogh Barslev er uddannet cand.mag. i oplevelsesøkonomi fra AAU.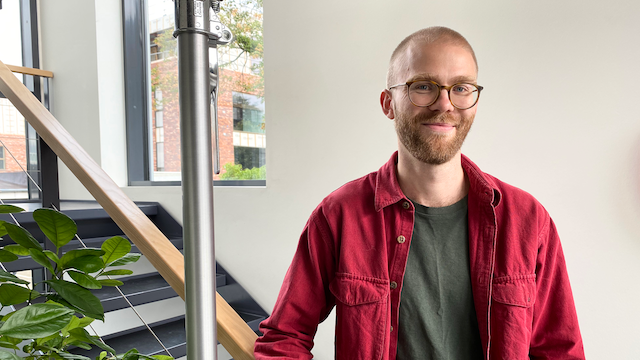 Emil Fogh Barslev