Fra Simplify til GroupM
Lena Jensen er ansat som head of Cloud Team hos GroupM i afdelingen Business Science. Hun kommer fra en stilling som head of marketing & strategy hos Simplify.
Tidligere har Lena Jensen været bl.a. digital marketing manager hos BRFkredit.
Hun er uddannet HD i business administration og marketing management fra Syddansk Universitet.
Account & SoMe manager til Uncle Grey
Mathilde Ytzen Stausholm er ansat som account & SoMe manager hos Uncle Grey. Hun kommer fra Kilroy, hvor hun var marketing manager.
Mathilde Ytzen Stausholm er kandidat i film- og medievidenskab fra Københavns Universitet.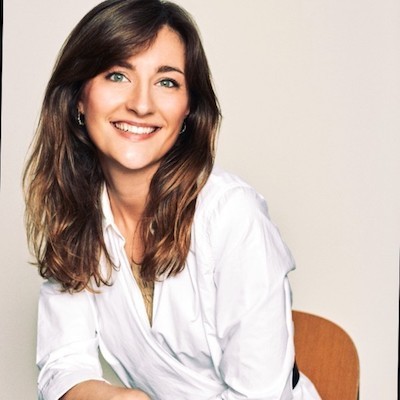 Mathilde Ytzen Stausholm
Fra Falck til Aller Media
Maria Dabelsteen Jensen er ansat som head of B2C hos Aller Media. Hun kommer fra Falck, hvor hun var head of CRM & Loyalty.
Tidligere har hun været CRM manager hos Modern Times Group, commercial manager i TDC og kontaktchef hos Express.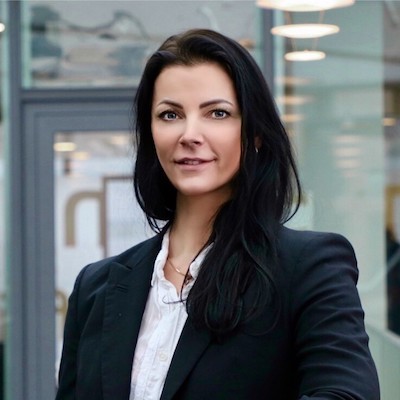 Maria Dabelsteen Jensen
Lead UX designer til Mærsk
Mikkel Køster er ansat som lead UX designer hos A.P. Møller-Mærsk. Han kommer fra Hilding Anders International, hvor han var head of UX.
Tidligere har Mikkel Køster været experience design director hos 1508, senior experience strategist i Firstborn i New York og senior strategist i Hello Great Works.
Mikkel Køster er uddannet kaospilot.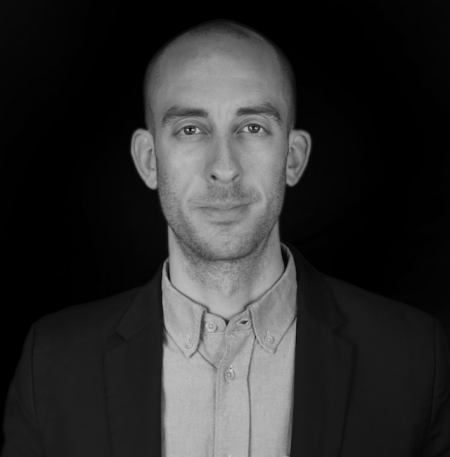 Mikkel Køster
Dobbeltudnævnelse hos Obsidian Digital
Morten Bie Petersen og Frederik Nyland Jespersen er begge blevet forfremmet til co-head of social hos Obsidian Digital.
Morten Bie Petersen kommer fra stillingen som konsulent. Før det har han bl.a. været SEO-koordinator hos Ejendomstorvet.dk og arbejdet med SEO og marketing hos Wilt.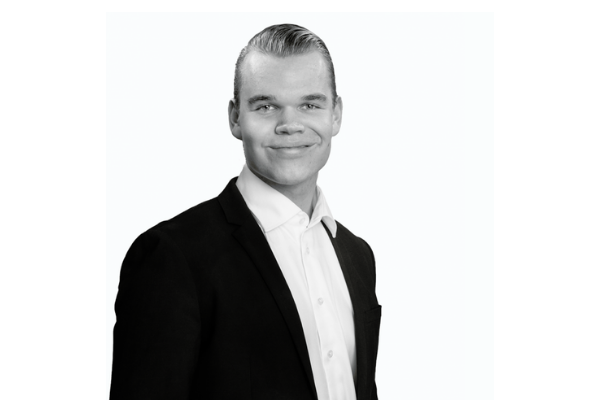 Morten Bie Petersen
Frederik Nyland Jespersen er også forfremmet fra en stilling som konsulent. Tidligere har han bl.a. været marketing manager i Nordicsuit.
Han er uddannet bachelor i international sales and marketing fra Erhvervsakademi Aarhus.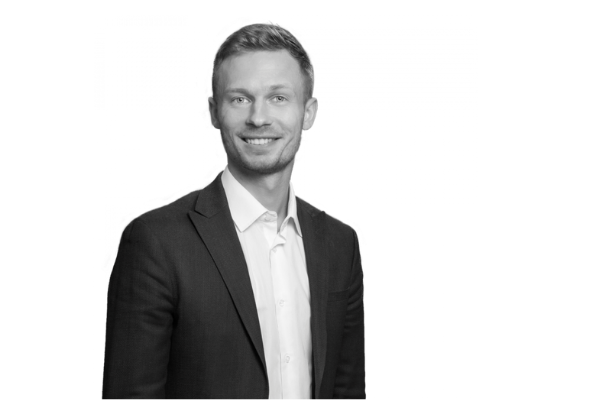 Frederik Nyland Jespersen
Valtech henter VP fra Velux
Sven-Eric Nilsson er tiltrådt som international growth director hos Valtech eCapacity. Han kommer senest fra en stilling som VP ebusiness & ecommerce hos Velux.
Sven-Eric Nilsson har tidligere været bl.a. interim CEO for Stylepit (der er del af Bestseller) og VP ecommerce & distribution hos SAS.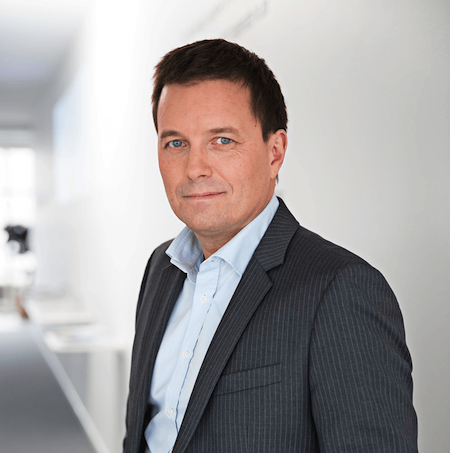 Sven-Eric Nilsson
TV2-profil er Årets CMO 2021
Jacob Weinreich, kommunikations- og marketingsdirektør i TV 2, blev kåret til Årets CMO. Prisen uddeles af Markedsføring.
Juryformand Jakob Bernhard Knudsen begrunder i en pressemeddelelse valget af Jacob Weinreich som årets CMO 2021:
"Jacob er 'Årets CMO 2021', fordi han har formået at skabe resultater, hvor marketing beviseligt har haft en stor betydning på både top- og bundlinje – og så endda i et langt, sejt træk under corona, hvor Jacob og hans team er stødt på mange svære problemstillinger."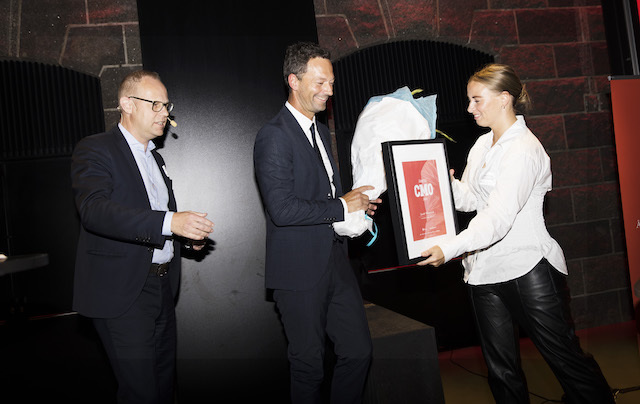 Jacob Weinreich ved overrækkelsen af prisen i fredags
Ny adm. dir. hos Twentyfour (tidl. HTML24)
Rasmus Bjørn Aagaard er udnævnt til adm. dir. for Twentyfour. Han tager over fra Bo Møller, der stiftede bureauet for 11 siden.
Rasmus Bjørn Aagaard har været på bureauet i syv år – senest i en stilling som head of account management. Tidligere har han bl.a. været account manager & networker hos Sociable og key account manager hos Orangebox.
Han er uddannet multimediadesigner og bachelor i e-concept development.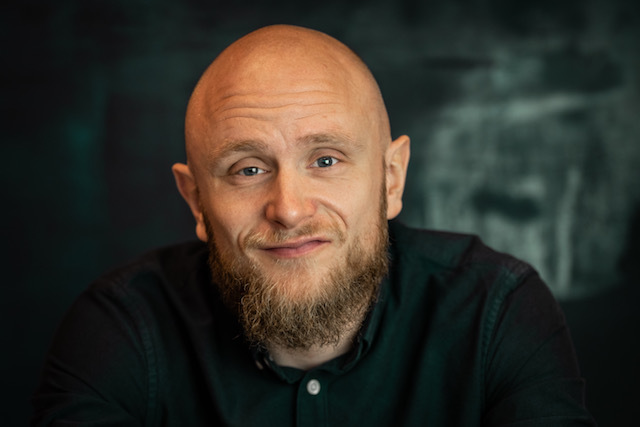 Rasmus Bjørn Aagaard
Fra Socialdemokratiet til Københavns Lufthavne
Jan Juul Christensen er ansat som senior vice president, head of communication and corporate responsibility hos Københavns Lufthavne. Han kommer fra en stilling som partisekretær for Socialdemokratiet.
Jan Juul Christensen har tidligere været b.a. partner & public affairs director i Rud Pedersen, head of communications hos Koda og seniorkonsulent hos Radius Kommunikation.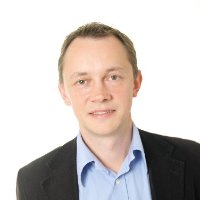 Fra Toms til Novo Nordisk
Lone Andersen er ansat som global communication lead i Novo Nordisk, hvor hun tilslutter sig Obesity Commercial Unit. Hun kommer fra Toms Gruppen, hvor hun var marketing & innovation director.
Tidligere har Lone Andersen været bl.a. marketingdirektør Europa for Royal Copenhagen og customer marketing manager hos Kraft Foods.
Client service director til Charlie Tango
Dick Hesager er ansat som client service director i Charlie Tango. Han kommer fra Alpha Solutions, hvor han var business development manager.
Tidligere har han bl.a. været CRM-konsulent i Top-Toy, relation manager specialist i StroedeRalton (del af InterMail) og key account manager hos InterMail.
Content specialist hos Superego
Mathilde Kjæhr er startet som content specialist hos Superego. Mathilde Kjæhr er uddannet i erhvervssprog og -kommunikation fra Aarhus BSS, og har tidligere været tekstforfatter hos Søstrene Grene og senest hos Bestseller.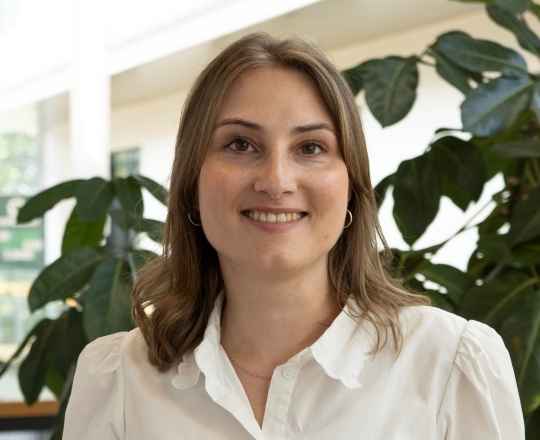 Mathilde Kjæhr