Eurobest afslører det meste i sin titel; Awarden hylder det bedste i Europa. Med fokus på kreativitet fordelt på 24 kategorier. At opbygningen minder en del om Cannes Lions, er ikke tilfældig, for den samme organisation står begge awards (samt et par stykker mere).
Og mens Cannes kan kaldes VM i reklame, så er Eurobest en slags europamesterskaber i disciplinen.
Vi har set Eurobest en del gange efterhånden, for den går ind i 34. år, men det er ikke hverdagskost, at en dansker er jury president. Da Mette Jermiin, managing director og executive producer i Bacon, sidste år blev udpeget til at stå i spidsen for Film Craft, var det første gang siden 2007, at det skete. Dengang var det Lars Cortsen fra Triple, der ledede en jury.
Nu følger endnu en dansk jury president.
Thor Brammer Jacobsen, executive producer og managing director fra New Land.
Jury president i Film Craft
Thor Brammer må siges at have gode erfaringer med awarden. Alene sidste år vandt New Land – sammen med &Co. og Rådet for Sikker Trafik – 8 awards, heraf 2 af guld, for 'Hjelm har alle dage været en god idé.'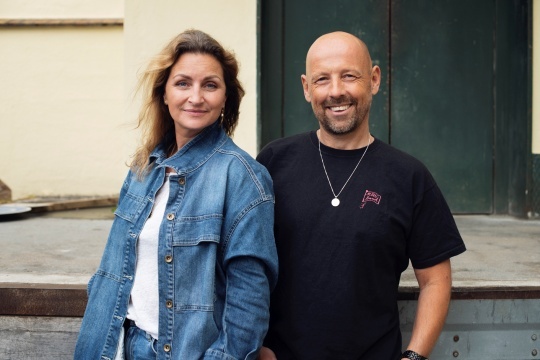 De to eneste danske jury presidenter ved Eurobest siden 2007: Mette Jermiin i 2021 og Thor Brammer Jacobsen i år. Begge i Film Craft-kategorien.
I alt 15 'industry experts from across Europe' er udpeget til at lede en Eurobest-jury – eller flere, alt afhængig af kategoriens forventede størrelse. Senere følger så offentliggørelsen af jurymedlemmerne. I 2021 var der, ud over Mette Jermiin, tre jurymedlemmer fra Danmark.
En jury president ved Eurobest har ikke stemmeret, men skal i stedet – som moderator – skabe gode rammer for de faglige diskussioner.
Der er deadline for indsendelser den 20. oktober. Shortlister følger sidst i november, og vinderne offentliggøres midt i december. Eurobest var en årrække en fysisk prisuddeling, men siden 2018 – altså før coronaen – er priserne blevet uddelt med virtuelle shows.