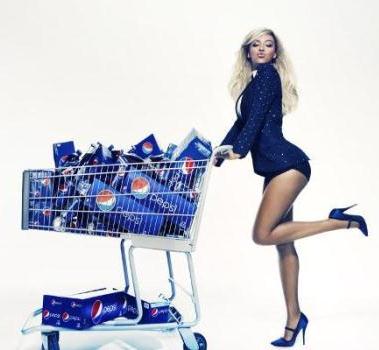 Ved Advertising Effectiveness Award i forrige uge bød en enkelt af vindercasene på en usædvanlig kreditering. Det drejer sig om Pepsis "Max the Music", hvor der i modsætning til de andre cases ikke stod både et media- og et reklamebureau på listen.
Kun Mindshare var nævnt, fordi mediabureauet både håndterer media-delen og den kreative udvikling af Pepsi Max-sagen.
Men det er ikke slut med denne brancheglidning, hvor f.eks. mediabureauer kan bevæge sig ind på kreativ udvikling og dermed på reklamebureauernes bane.
Mindshare får nemlig nu en ny kreativ udfordring, idet Pepsi netop har indgået et globalt partnerskab med en af verdens absolut største popstjerner, Beyoncé, der har solgt 100 mio. albums og vundet 16 Grammy'er.
Og oven på et 2012, der har været et sportsår med bl.a. en fodbold-slutrunde og et OL, bliver partnerskabet en kærkommen anledning til dels at skrue op for musikken, dels at bygge videre på AEA-erfaringerne.
Og det bliver Mindshare, der skal stå for den kreative udvikling af aktiviteterne.
"For to år siden gik Pepsi Max seriøst ind i musikken – ikke med et hurtigt burst i tankerne, men med en kontinuerlig indsats. Og hvert land vælger selv Pepsi-produktet, der skal fremhæves – i Danmark er det Pepsi Max – og vi skaber også selv de relevante aktiviteter," siger Casper Christiansen, Director at Invention hos Mindshare.
Hos Pepsi siger Brand Manager, Nina Skov Rømer:
"Vi vil gerne tilbyde vores fans unikke oplevelser og derfor er et partnerskab med Beyoncé en fantastisk mulighed for os. Det er vigtigt for os at bakke det globale partnerskab op af lokale musikaktiveringer, som vores danske fans kan deltage i på lokalt plan. Vi ønsker fortsat at være en aktiv spiller i det fantastiske musikmiljø, som eksisterer her i Danmark og som fremadrettet vil være hovedfokus for Pepsi Max."
Beyoncé var for 10 år siden "talskvinde" for Pespi. Nu løfter Pepsi Max samarbejdet og indgår et , integreret partnerskab fremfor udelukkende at sponsorere hendes turné, som det var tilfældet dengang.
I Danmark er Pepsi Max den mest solgte sukkerfri cola, og de danske aktiviteter omkring Beyoncé vil blive lanceret i andet kvartal 2013.