Paul Clements indtræder nu i partnerkredsen hos Mensch – og dermed kommer antallet af partnere op på syv og nok så væsentligt: Bureauet får en betydelig digital kapacitet om bord.
Paul Clements er uddannet i London og har arbejdet i mediebranchen, før han gik ind i reklamebranchen hos bl.a. Shockwaved og senest TBWA.
Det blev til 12 år hos TBWA, hvor han de sidste 10 år var bureauets kreative direktør med særligt fokus på digitale og sociale medier.
I maj sidste år sagde Paul Clements imidlertid pænt farvel til TBWA & BBDO, stiftede sit Clem in the Cloud, og flyttede fysisk ind hos Mensch, der havde tilbuddet "et skrivebord, god kaffe og muligheden for at finde ud af, hvad Clem in the Cloud kan udvikle sig til."
Nu har Mensch så tilbudt mere end det – og således er Paul Clements pr. 1. august ikke blot partner, men også Digital & Social Director hos Mensch.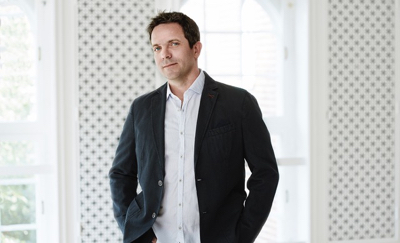 "Magien opstår, når teknologiens nye, svimlende muligheder kombineres med evnen til at tænke sig om. Når vi tør bruge de nye platforme til at formidle ideer og budskaber hurtigere, mere præcist og mere relevant," siger Paul Clements og tilføjer:
"Lige der mødes Mensch-folkene og jeg i et fællesskab, som jeg er utroligt glad for og stolt over at blive en del af."
Managing Partner, Bjørn Stene, er mindst lige så tilfreds:
"Efterspørgslen på vores digitale ydelser stiger konstant. Men vi kan kun konkurrere på dette område, hvis vi kan tiltrække og integrere de absolut dygtigste specialister. Vi ser udnævnelsen af Paul Clements som en styrkelse i vores bestræbelser på at hjælpe virksomheder og organisationer med at udvikle brands, produkter, markeder, adfærd og holdninger."
Den 17. august tiltræder endnu en digital forstærkning til Mensch; Lars Bernt, der kommer fra en stilling som adm. direktør på kino.dk. Han får hos Mensch titel af Director for Digital Business.