Det lå ellers ligefor: Arla lancerede tre økologiske plantedrikke under det nye brand Jörð (ikke Jørd, men JÖRÐ, for at være nøjagtig), og det skulle forbrugerne have mulighed for at prøvesmage i butikkerne.
Men Jörð gik ud den 5. marts, og seks dage senere holdt statsminister Mette Frederiksen det pressemøde, der varslede lukningen af store dele af landet. Politiker-klicheen om, at "vi har en ny situation", blev aktuel for både Arla, Jörð og Co/Plus, som havde udviklet den oprindelige lanceringskampagne.
"Som nyt brand har vi hverken en stemme eller et publikum i forvejen, så vi må gøre en ekstra indsats for at møde danskerne og få smagsprøver ud. Normalt ville vi stå i butikken, og nu måtte vi ud på en anden og ny måde," siger Hella Olander From, der er senior global brand director hos Jörd.
Den nye måde kan ses i disse uger i Aarhus. Forinden var den to uger i København. Kampagnen består af fire unikke kunstinstallationer med hovedværket The Infinity Field – en seks meter lang mark med havre og spejle, der skaber illusionen af mark så langt, øjet rækker. Dertil kommer The Upside-Down Field (en havremark i loftet og spejl i gulvet), The Oat Car og The Oat Bike (med havre voksende ud af bilens vinduesrammer og motor og af cyklens lad).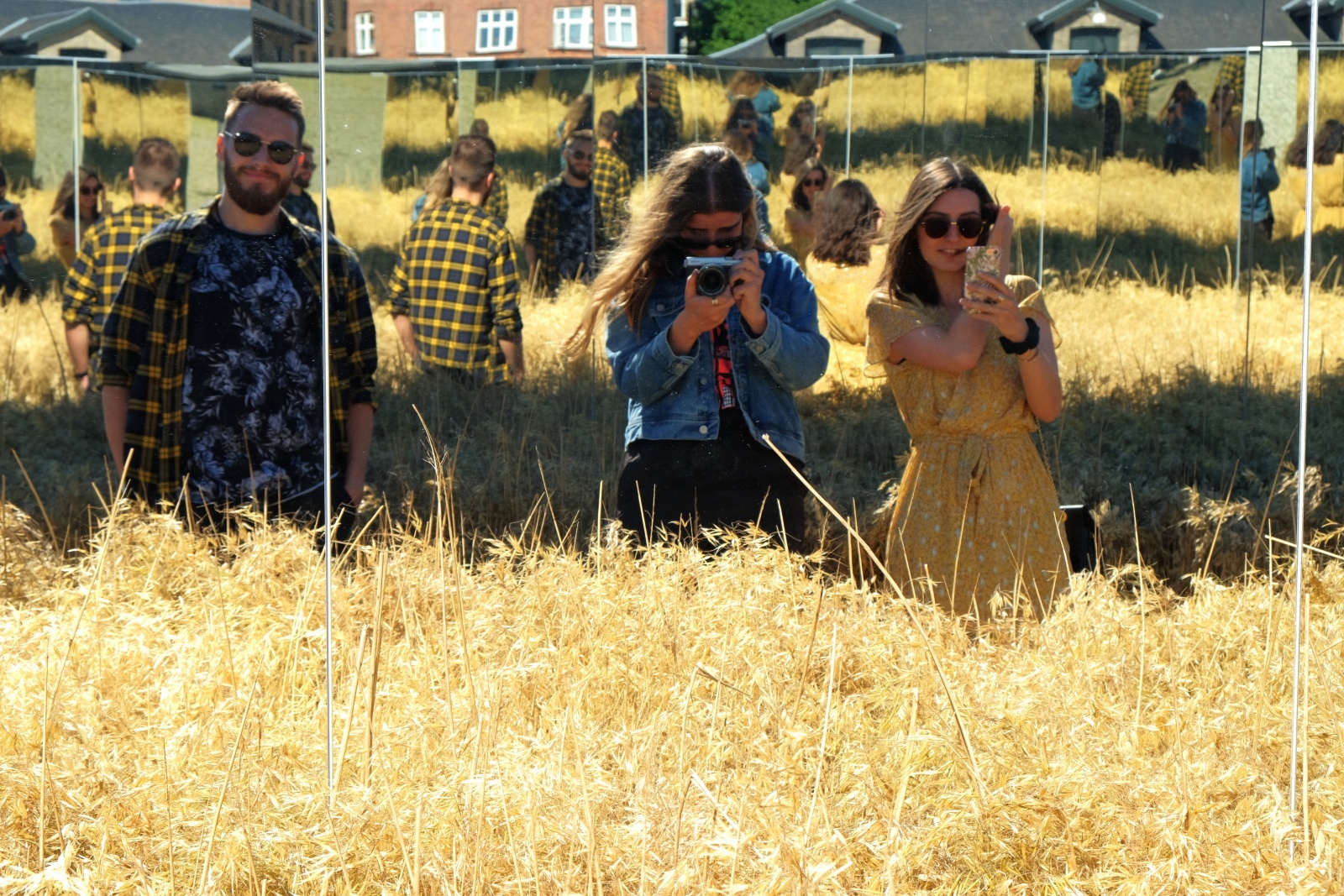 Sunneva Sverrisdóttir, der er account director hos Co/Plus, siger:
"Kampagnen skulle være corona-venlig, hvilket vil sige udendørs, med god afstand og uden at pakke for mange på én gang. Vi skulle tænke nyt og hurtigt – og gik et skridt videre end oprindeligt tænkt. Det blev til marker midt i storbyen."
Hun tilføjer:
" Jörð-teamet har mod og åbenhed – og gav os kreativ frihed til at skabe en interaktiv oplevelse, så forbrugerne kunne dufte marken, komme tæt på og selv skabe indhold i form af deres billeder."
Helle Olander supplerer:
"Vi er i fuld gang med at samle resultater. Og førstehåndsindtrykket er positivt. Vi har taget udgangspunkt i forbrugerens egen situation: At være strandet i sin egen by. Så må kornmarken komme til dem."
Simon Nygaard Hoff, creative director hos Wonderland, er hhv. kunstneren bag installationerne og bureauet bag den praktiske afvikling af den månedlange kampagne.
Kampagnen i Danmark er Jörðs premiere. Herfra går den muligvis videre til Sverige og England.