Inkluderende kommunikation og marketing bør være en mærkesag på niveau med bæredygtighed og klimavenlige initiativer for alverdens virksomheder. Det vil styrke brandet ved at tiltrække flere talenter og vil slet og ret skabe vækst.
Sådan lyder ræsonnementet bag det nye kreative kommunikationsbureau Liberate, der slår sig op på at være Danmarks første bureau specialiseret i socialt inkluderende marketing.
Bag Liberate står bl.a. stifter af og tidligere direktør for den finanslovstøttede interesseorganisationen Mino Danmark, Niddal El-Jabri. Han fortæller, at Liberates DNA er Welcome Everyone, og at bureauets ydelser bliver at udvikle strategier og kreative løsninger med inkluderende marketing og kommunikation som en del af rammesætningen.
Hvad betyder det, at I er specialiseret i inkluderende marketing?
"Med "speciale i inkluderende marketing" forstås, at vi har kompetencerne og erfaringen til at hjælpe virksomheder og kunder til at ræsonnere med hele deres målgruppe. Der er et stort uudnyttet potentiale. Alle analyser inden for inkluderende marketing og intern mangfoldighedsudvikling viser, at virksomheder øger deres kendskabsgrad, forbedrer arbejdsmiljø, customer value acquisition (investeret krone pr. ny kunde, red.), vækstgrad og popularitet, når de er inkluderende."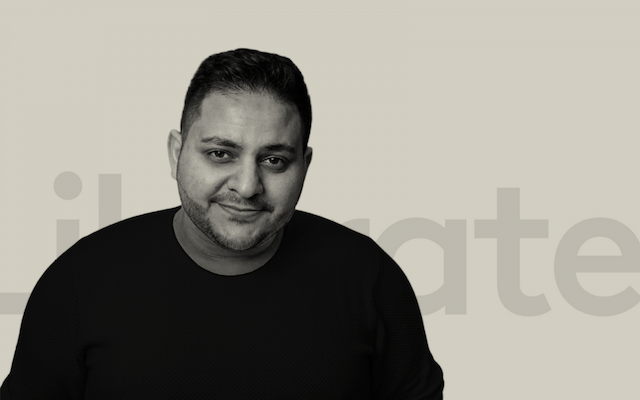 Niddal El-Jabri
Han henviser bl.a. til en analyse af 50 førende brands foretaget af Deloitte-bureauet Heat, der viser, at virksomhederne, der scorede højest i inkluderende kommunikation, i gennemsnit havde en aktiestigning på 44 % over to år, mens kendskabsgraden til brandet ville stige markant.
Ifølge Niddal El-Jabri taler det sit eget tydelige sprog: "Det er ikke bare socialt ansvarligt at være inkluderende – det er også noget, som bliver økonomisk honoreret."
Manglende inklusionsstrategier kan koste dyrt
Niddal El-Jabri stifter bureauet sammen med kreativ direktør Simon Theis Jensen og tekstforfatter Sara Rahmeh. Per Pedersen, tidligere global creative chairman hos bl.a. Grey i New York, og CEO for det globale bureaunetværk By The Network, er også tilknyttet til bureauet. Liberate er partnerbureau i by The Network, mens Per Pedersen kommer til at fungere som kreativ rådgiver for bureauet.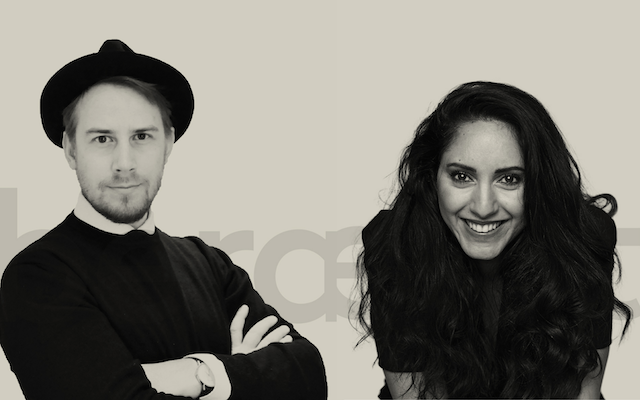 Simon Theis Jensen og Sara Rahmeh.
I en pressemeddelelse peger Per Pedersen bl.a. på de konkurrencemæssige fordele, der også for danske brands kan vindes ved "at bygge bro mellem deres brands og et mere og mere multikulturelt samfund. Ikke bare på hjemmemarkedet, men også på vigtige eksportmarkeder." Han tilføjer:
"Jeg har i USA oplevet et marked, hvor de største brands er blevet udfordret af en manglende inklusionsstrategi. Det skabte handlingslammelse og kostede dyrt i forbindelse med Black Lives Matter-bølgen, som gik over verdens største marked for nyligt," siger Per Pedersen.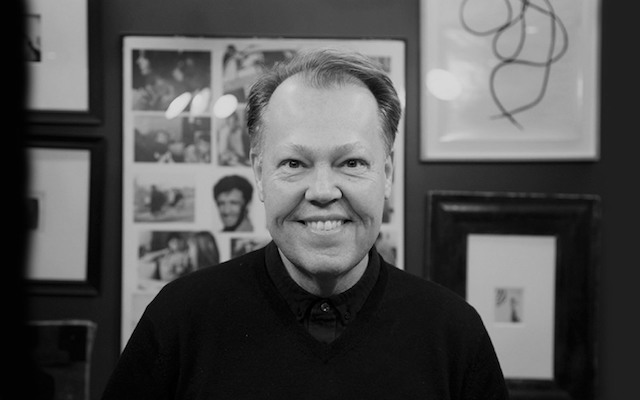 Per Pedersen
Et globalt netværk
Planen er, at man senere på året vil lancere et globalt netværk af bureauer specialiseret i inkluderende marketing, fortæller Niddal El-Jabri til Bureaubiz. Han mener også, at danske virksomheder går glip af et kæmpe potentiale – især inden for de forretningsområder, der dækker behov hos en stor del af befolkningen:
"Dagligvarebutikker og hele den finansielle sektor har ikke opdaget, at knap 22 procent af danskerne har en flerkulturel arv. Hvad stiller danske supermarkeder for eksempel op, når Amazon i nær fremtid åbner megastores rundt om i landet, hvor de som de eneste har for eksempel kosher og halal på hylderne? Det kan Liberate hjælpe med at finde en løsning på. Tiden er moden til, at vi for alvor ser, mærker og omfavner diversiteten i hele samfundet," siger Niddal El-Jabri.