Den danske professor i formel filosofi Vincent Hendricks har fået 14,4 mio. kr. af Carlsberg-Fondet til bl.a. at forske i shitstorme.
Definitionen på en sådan er ifølge professoren:
"En – ofte uhensigtsmæssig – aggreggering af overbevisninger eller meninger eller præferencer på baggrund af en social påvirkning og et boblegæstfrit miljø."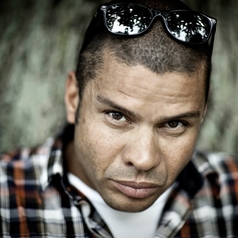 En shitstorm er altså en overophedning og Vincent Hendricks bruger også udtrykket 'boble' om shitstorme – et udtryk, der stammer fra den finansielle verden.
"Normalt er bobler noget man forbinder med økonomi eller hussalg, nemlig når aktiver, aktier, huse etc. handles til priser, der langt overstiger deres fundamentale værdi. Men det kan også ske indenfor andre områder, f.eks. meningstilkendegivelser, som likes på Facebook," siger professor Vincent Hendricks.
De 14,4 mio. kroner går bl.a. til et nyoprettet Center for Information og Boblestudier, CIBS, som har fået til huse på Københavns Universitet og som Vincent Hendricks er leder af.
Likes kan være både godt og skidt
Sandsynligheden for en informationsboble afhænger af om der er et gæstfrit boblemiljø, som f.eks. kan være en inflation i popularitet, status eller opmærksomhed – eller det kan være en række betingelser i markedet.
Som eksempel på en mulig inflation i popularitet nævner Vincent Hendricks teenageren Benjamin Lasnier. Hans umiddelbart eneste aktiv er, at han ligner Justin Bieber og på den baggrund har han opnået omkring 1 million følgere på Instagram.
"Der behøver altså ikke at være en fundamental værdi forbundet med et aktiv for at skabe en boble," siger professoren og henviser til Benjamin Lasnier-eksemplet.
"Det kan være tilstrækkeligt for at handle, at alle tror, at alle andre tror, der er noget om snakken. Lidt ligesom daytrading i finansverden".
Og på den baggrund øges interessen for at få lyst til at give sin mening til kende.
"Det kan være godt nok til at investere likviditet med henblik på et afkast, hvad enten likviditeten er likes, kommentarer, selfies, eller penge. Og hvad enten afkastet er monetært, sympati, respect, indflydelse, magt elller et andet socialt afkast."
Men er det så risikofyldt for virksomheder at få mange likes?
"Enhver på de sociale medier har adgang til en offentlighed og det er jo en fordel. Men man skal være forsigtig med, hvad man lægger på og hellere tjekke to gange for meget, at det er i overensstemmelse med sandheden, det man lægger ud, ellers kan det gå galt.
Hvordan kommer man ud af en shitstorm?
"Nogle går over af sig selv, luften går så at sige ud. Men generelt ligner de fleste bobler hinanden. Vl vil prøve at finde ud af, hvordan man kan smadre en boble og om de f.eks. har samme udviklingsforløb som finansielle bobler.
"Og så vil vi forske i om man kan sondre mellem godartede og ondartede boblers udviklingsforløb," slutter professoren.
Vincent Hendrics afholdt en TED-talk den 29. september, der hedder Trouble with Bubbles i Frankfurt. Vincent F. Hendricks TED-talk optræder 03:40:00.

Mere om forskningen kan ses her