Rambukken hædrer brands og bureauers høje standard i måden at anvende medier. Det kan anvendes på så mange måder, at awardshowet fra Dansk Markedsføring i år føjede 3 kategorier til listen, som nu tæller 16 kategorier og 1 Grand Prix.
Og ved torsdagens awardshow i Moltkes Palæ i København gik netop Grand Prix'en til Power, bistået af Social Works og Friday, for "Verdens største live-shopping show". Casen vandt også content activation prisen.
OMD blev for tredje Rambuk-år i træk den største bureauvinder, denne gang med hele seks priser fordelt på fem brands. Så mange priser har et bureau ikke før vundet ved Rambukken.
I alt 18 bureauer og 13 brands kom på scenen. Både Coop, Kims og Meny gjorde Power kunsten efter ved at vinde to priser pr. case.
Kims var på en måde på scenen flere gange, idet aftenens konferencier, Jesper Groth, i 2020 blev lanceret som "krydderiassistenten Tommy" i Kims' kampagneunivers. Han afløste chipkongen Jørgen, der havde været med fra begyndelsen i 1997 – sammen med Wibroe, Duckert & Partners. Det var dog ikke en Tommy- men influencer-båret Kims-case, der vandt aftenens to priser.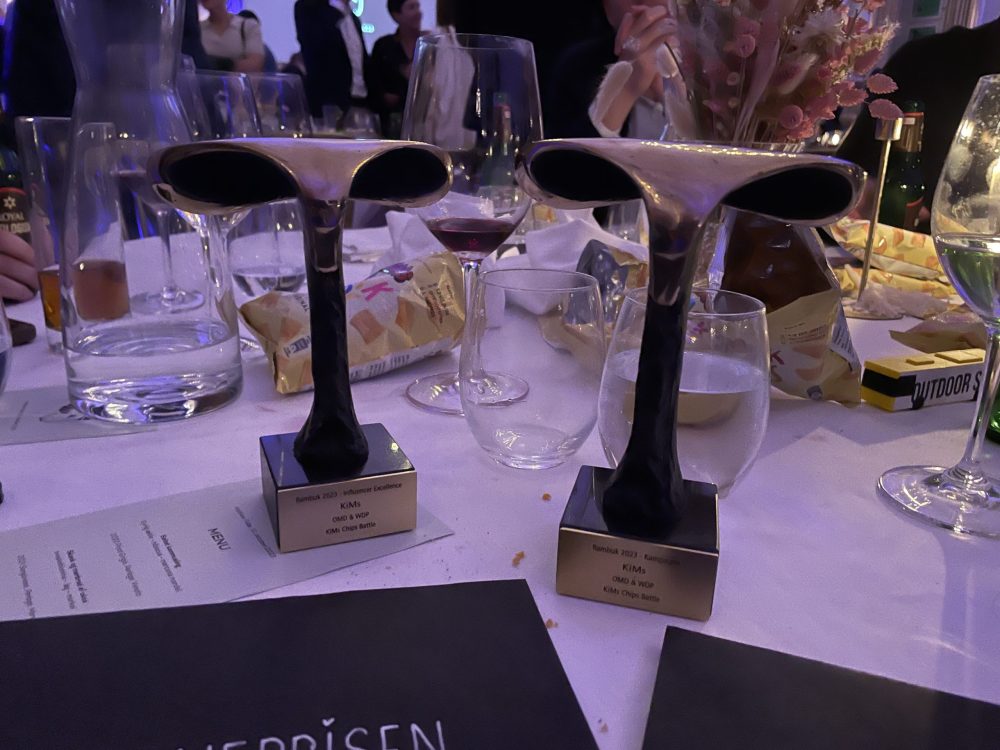 Halvdelen af de 18 vindende bureauer fik mere end enkelt pris med hjem. Udover grand prix-vinderne og OMD drejede det sig om Orchestra, Accenture Song, Marketsquare, Republica, Hearts & Science samt førnævnte Partners.
Rambukken begyndte i 2005 og er – blandt branchens nuværende prisuddelinger – awarden med den længste historie under samme navn. Og Rambukken står stærkere end nogensinde med rekord i både antal indsendelser og antal shortlistede – og igen i år kunne arrangørerne melde udsolgt. Faktisk proppet. Og alle ivrigt diskuterende.
Standup'eren Thomas Warberg fik, som et surprise-20-minutters-indslag, aftenens største ørenlyd og bifald. Steffen Blauenfeldt Otkjær, AKQA, fik det største bifald blandt de motiverende jurymedlemmerne med sin personlige og rørende tilgang til ensomheds-casen fra Coop.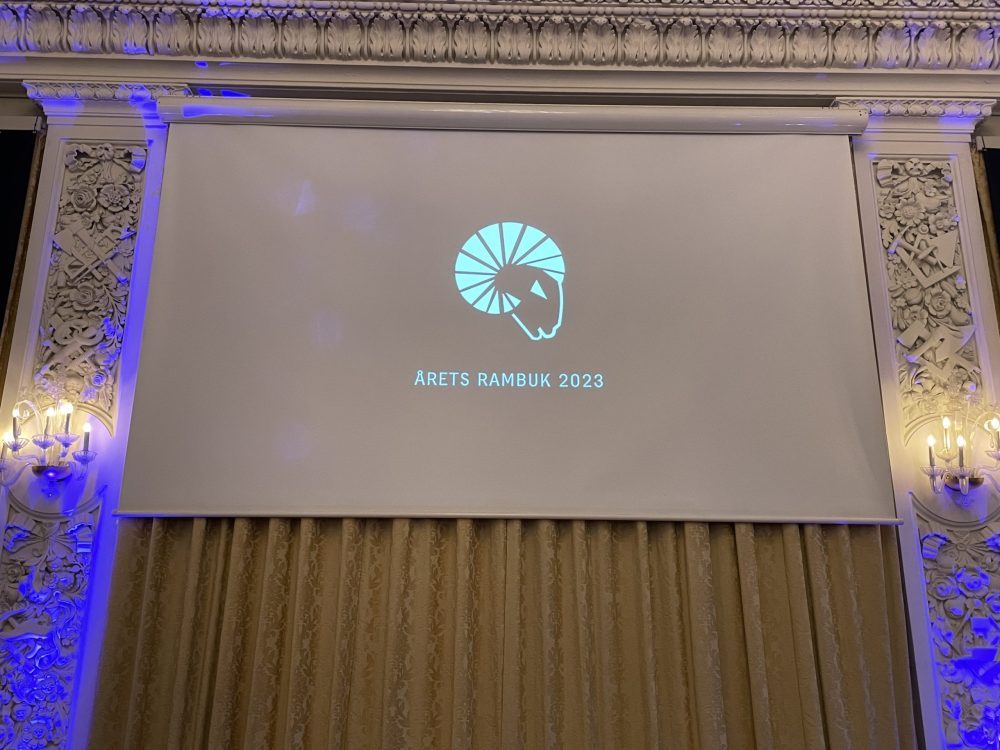 Rambukken 2023 – vindere
Case, kunde, bureau
Grand prix
Verdens største live-shopping show
Power
Social Works & Friday
Indsigt
Ikke alt kan erstattes, men giv os chancen
Meny
Marketsquare og Hearts & Science
1.partsdata
Personalised Automation Like No Other
Søstrene Grene
Impact Extend
Media Strategi
The Equal Sponsorship
Visa
Publicis Danmark, Schwarz PR og Lead Pr
Marketing Automation
IKEA's omni-channel Marketing-program sikrer Markedsandele i et marked i Modvind
IKEA
iProspect og Dentsu X
Bæredygtighedsprisen
Sluk for Danmark
Norlys
Orchestra og Accenture Song
Branded Content
Du respawner ikke IRL
DSB
Drum CPH og OMD
Content Activation
Verdens største live-shopping show
Power
Social Works & Friday
Kampagne
KiMs Chips Battle
KiMs
OMD & Wibroe, Duckert & Partners
Experimental
CamouFlags
Vice Media
Brandhouse og Virtue
Not For Profit
#25dagemodensomhed
Coop
OMD og Republica
Effekt – mediebudget under 1 mio
Diabetes kan ramme os alle
Diabetesforeningen
Accenture Song og Orchestra
Effekt – mediebudget over 1 mio
Guld Barre: Genoplivning af ikonisk brand og produkt
Toms Gruppen
OMD og Twenty
Kreativ Outdoor
Ikke alt kan erstattes, men giv os chancen
Meny
Marketsquare & Hearts & Science
Influencer Excellence
KiMs Chips Battle
KiMs
OMD & Wibroe, Duckert & Partners
Public Relation
#25dagemodensomhed
Coop
OMD og Republica
Out of Home Media Challenge
Dine venner er på vej til…
Fernet-Branca
Pong
Rambukken 2023 – Bureauliste
51 OMD
22 Orchestra
21 Social Works
21 Friday
20 Accenture Song
20 Marketsquare
16 Wibroe, Duckert & Partners
16 Republica
15 Hearts & Science
13 Brandhouse/Subsero
10 Dentsu X
10 Drum CPH
9 iProscpect
8 Pong
8 Twenty
7 &Co.
7 Virtue
7 Impact Extend
7 Publicis Denmark
6 Schwarz PR
6 Lead Pr
6 Carat
4 Wavemaker
3 Nørgård Mikkelsen
3 PHD Media
3 UncleGrey
2 Armstrong Film
2 AceCat FFX
2 GeelmuydenKiese
2 Mindshare
2 Ocean Outdoor
2 TV 2 Creative
1 Bates VMLY&R
1 Nord DDB
1 Operate
1 Advance
1 Story Lab
1 Havas Danmark
1 Simone Westergaard Nielsen og Emil Gammeltoft, KK-DMJX
1 Radius CPH
1 Saxo.com
1 FCK Media
1 3
1 SmilFonden
1 EssenceMediacom
1 Annalect
1 The Unicorn
1 Blonde Inc
1 Merkle
Bureaubiz giver fra og med awardsæsonen 2023/24 1 point pr. nominering, 3 point for bronze, 4 point for sølv og 6 point pr. pris eller guld samt 6+6 point for en Grand Prix