At miljø og klima er kommet på dagsordenen, er der vist ikke længere nogen, der er i tvivl om. Det er da også baggrunden for, at reklamebureauet Step nu går ind og satser på en ny enhed, der skal hjælpe kunderne med bæredygtige forretningsstrategier og hjælp til grøn omstilling.
"Vi ser klart et behov hos vores kunder om at ville gøre noget i forhold til klima og miljø, og hos Step anser vi det som ekstremt vigtigt, at virksomhederne tager bæredygtigheden seriøst. Derfor laver vi nu et setup til at understøtte og udvikle det område, så vi kan hjælpe vores kunder," siger marketingchef Hanne Sjødahl.
Ny bæredygtigheds-enhed
Som en start har Step ansat en sustainability manager, der kommer til at stå i spidsen for en ny bæredygtighedsenhed med ambitioner om, at bureauet bliver toneangivende inden for bæredygtighed.
"Vi går efter at blive de bedste eksperter inden for bæredygtighed i vores branche, bl.a. ved at lave analyser, som skal give unikke indsigter i forhold til miljø og forbrugere, som bliver udviklet i vores data intelligence unit på 15 medarbejdere," siger den nye sustainability manager, Helle Rex.
Hun fortsætter:
"Vores overbevisning er, at virksomhedernes fremtidige succes og eksistens afhænger af deres evne til at tilpasse sig og tænke bæredygtighed ind i kerneforretningen og -strategien, og det vil vi gerne hjælpe med. Men vi kan også se, at det er en stor udfordring, og indtil videre er det ofte små tiltag her og der, som ofte er mere populistiske end, at de reelt gør en forskel for miljøet."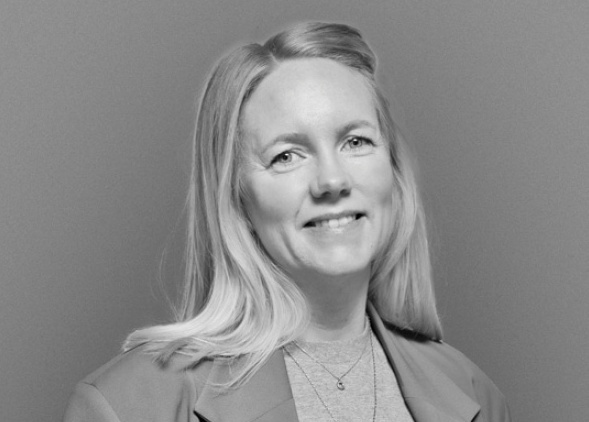 Helle Rex
Vil væk fra effektløse og populistiske tiltag
Med den nye sustainability enhed går man efter at komme ind tidligt i forløbet med bæredygtighed ude i virksomhederne i stedet for først at blive koblet på, når andre konsulenter har udarbejdet strategien for CSR og bæredygtighed.
"Når vi træder ind på et tidligere stadie i virksomheden og hjælper på strategisk plan med at integrere bæredygtighed igennem hele organisationen, så arbejder vi os væk fra at skulle kommunikere små effektløse og populistiske tiltag," siger Helle Rex.
Hun fortsætter:
"Det handler om at få bæredygtighed ind i selve kerneforretningen, for det er den eneste måde, at man kan skabe en værdi ud af det, så det både batter i forhold til miljøet, og bidrager til bundlinjen."
Model kategoriserer forbrugerne
Steps nye fokus på bæredygtighed er stadig i sin vorden, men en stor kunde har købt ind på hele det bæredygtige koncept. Helle Rex kan ikke fortælle, hvem det er, men hun vil gerne fortælle, at man tager udgangspunkt i en selvudviklet model:
"Vi har udviklet værktøjet Step Archetypes, som kategoriserer forbrugerne i tre segmenter. 1) deres viden om bæredygtighed, 2) deres adfærd (fx om de handler bæredygtigt, køber økologisk), 3) vigtigheden (hvor højt de vægter bæredygtighed). Brugen af den model har vist os, at man sagtens kan have en ekstremt høj viden om bæredygtighed og klima og synes, at det er temmelig vigtigt, og stadig ikke have en adfærd, hvor man handler ud fra dette."
Hun fortæller, at modellen også viser, at der er forbrugere, der har en god bæredygtig adfærd, uden at de ved ret meget om emnet.
"Netop disse indsigter hjælper os med at definere, hvilke pains, der vil være sværest for forbrugeren at accpetere, hvis virksomheden ændrer på nogle ting, f.eks. prisen. Kortlægningen gør os i stand til at lægge en strategi, hvor vi sikrer, at de initiativer, vi iværksætter for at reducere miljøaftrykket, eksekveres, så de taler ind i de områder, der er vigtigst for virksomhedens kunder."
Step
Etableret for fire år siden.

Ejet af Jysk Fynske Medier

​.

​

100

medarbejdere

Hovedkontor i Odense samt kontorer

​

i København og Holstebro

​

Investeret 40

mio

kr. i

data-

setup