Den danske forbrugerombudsmand har – lige som de nordiske forbrugerombudsmænd – fokus på virksomheder, der markedsfører sig som grønne og miljøvenlige. Det kan nemlig være rigtig svært for forbrugerne at gennemskue junglen af miljøvenlige anprisninger.
Netop grøn markedsføring var temaet, da Creative Clubs advokater, Christian Jensen og Niels Johannesen, for nylig afholdt et webinar med fokus på det juridiske, og hvor de talte om anprisninger inden for forskellige brancher.
Influencere og fødevarer
Et område, der er relevant for bureauer at være opmærksom på, er annoncørers brug af influencere i forbindelse med markedsføringen. Især hvis det er inden for fødevarer (eller foder). Her er reglerne på mange måder strammere end i den almindelige markedsføringslov, fortalte Christian Jensen på webinaret.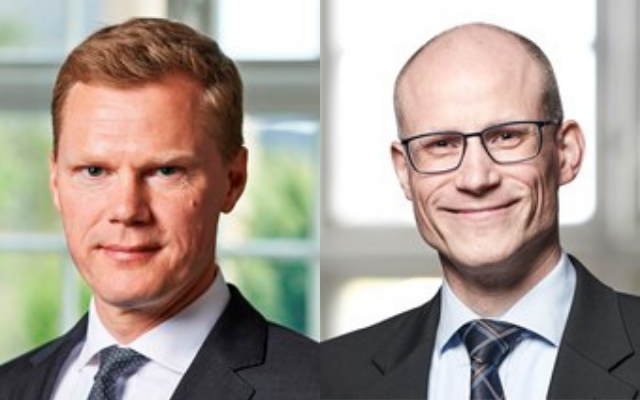 Christian Jensen og Niels Johanessen
Det er nemlig sådan, at når en influencer omtaler et fødevareprodukt, bliver vedkommende betragtet som en fødevarevirksomhed, og det er ikke sikkert, at influencerne selv er bekendt med fødevarelovgivningen.
Efter sommerferien kom Fødevareministeriet med nogle gode råd "for at gøre det nemmere for influencere og virksomheder at finde rundt i reglerne, så forbrugerne ikke bliver vildledt."
Her er der fem gode råd at hente for virksomheder, der arbejder med influencere og fødevarer:
Giv en introduktion til, hvad anprisninger er
Lav en liste over de ernærings- og sundhedsanprisninger, som kan bruges for produktet
Giv eksempler på tilladt formulering af disse anprisninger
Gør opmærksom på relevante faldgruber
Oplys, hvem i virksomheden, influenceren kan kontakte ved tvivlstilfælde
Fødevareministeriet giver også fem gode råd til influencere – som bureauer eller annoncører kan give videre til sine influencere:
Tal om regler og muligheder med virksomheden, du samarbejder med
Nævn kun ernærings- eller sundhedsegenskaber, hvis de står på produktets emballage
Pas på med at nævne egne (udokumenterede) erfaringer med produktet, hvis det drejer sig om sundhedseffekter
Fortæl aldrig om mulige virkninger på sygdom eller sygdomssymptomer
Husk, at både mundtlig og skriftlig reklame (også hashtags) skal overholde reglerne
Hvornår må man markedsføre strøm som miljøvenlig?
Christian Jensen og Niels Johannesen fortalte også, at forbrugerombudsmanden har skrevet en række guides og vejledninger, bl.a. på el-området, som trådte i kraft i september i år.
Retningslinjerne for at markedsføre elektricitet som værende grøn eller miljøvenlig, har forbrugerombudsmanden delt op i to kategorier, og virksomhederne må bruge et eller to grønne blade, afhængig af, hvor miljøvenlige de er.
En virksomhed er i den bedste kategori, hvis el-leverandøren – udover at have strøm, der er baseret udelukkende på vedvarende energikilder – også laver klima-tiltag, der "yderligere reducerer udledningen af drivhusgasser svarende til som minimum den mængde strøm, som kunden forventes at bruge."
Når man er i den bedste kategori, må man bruge udtrykket 'grøn strøm' sammen med en mærkning bestående af to grønne blade i sin markedsføring.
Virksomheder i den næstbedste kategori skal også have el-produkter, der udelukkende er baseret på vedvarende energikilder. De må også markedsføre sig med udtrykket 'grøn strøm', hvis de gør det sammen med mærkningen med ét grønt blad.
Hvis man ikke kan opfylde ovenstående, er det et godt råd ikke at kalde sig grøn i sin markedsføring.
Domstolsafgørelser om ophavsret, sammenlignelige reklamer og bionedbrydelighed
Domstolspraksis er den måde, man finder ud af, hvordan domstolene fortolker lovreglerne. Og i forhold til Markedsføringsloven, er afgørelserne især vigtige, da Markedsføringsloven har nogle lidt uklare begreber, som f.eks. 'god markedsføringsskik', fortalte Niels Johannesen på webinaret.
En af de domme, Niels Johannesen fremdrog, handler om ophavsret i forhold til billeder. F.eks. sagen mellem Coop og keramikeren Würtz, der viser, at man som bureau eller annoncør skal passe på, når man bruger rekvisitter til produkter.
Coop havde fx i en reklame for kirsebærsovs vist et billede af risalamande og kirsebærsovs serveret i en keramisk skål fra Würtz uden at have indgået en aftale om brugen med keramikeren. Ifølge Højesteret var skålen ikke anvendt i en underordnet betydning – hvilket f.eks. er, hvis man ikke rigtigt kan få øje på skålen. Dermed var brugen af skålen i strid med god markedsføringsskik samt en krænkelse af ophavsretsloven, og Coop blev derfor pålagt at betale kr. 200.000 til Würtz.
En anden sag drejer sig om kampagnen 'Valget er dit' fra Lidl.
Her præsenteres et glas Nutella og et private label-produkt med hasselnøddesmør overfor hinanden. Det kom til en sag mellem mærkevareleverandørernes forening, Mærkevareleverandørerne og Lidl.
Sø- og Handelsretten kom frem til, at den måde, det er fremstillet på, får det til at se ud som om, det er sammenlignelige varer, hvormed Nutella bliver brugt som en løftestang for private label-produktet, der hermed drager markedsmæssig fordel. Private label-produktet snylter med andre ord på mærkevaren.
Sagen er dermed både i strid med god markedsføringsskik og mod reglerne om sammenlignelige reklamer.
Den tredje domstolsafgørelse, som Niels Johannesen fremdrog på webinaret, handler om firmaet Sungrow, der har markedsført potter til planter. Markedsføringen går ud på, at potterne er lavet af papir, der er bionedbrydeligt.
Sungrow blev pålagt ikke at bruge markedsføring, der gav indtryk af, at potterne var nedbrydelige, medmindre det fremgår, at man skal grave dem op og kompostere dem i et dertil indrettet industrielt nedbrydningsanlæg, da de ikke er nedbrydelige i jorden.
En af de ting, domstolene lagde vægt på, var at den analyse, Sungrow brugte, ikke var verificeret af en uvildig sagkyndig. Resultatet blev, at Sungrow brugte vildledende markedsføring, da de undlod at gøre opmærksom på en væsentlig information om produktet.
Hold øje med forbrugerombudsmanden
Man kan abonnere på forbrugerombudsmandens nyhedsbrev, så man kan se afgørelser og holde øje med, hvad der er relevant for en selv. Det kan være en god idé, hvis man vil være på forkant med lovgivningen – for der vil højst sandsynligt komme flere brancherettede vejledninger. Læs mere her.
Hvis du ikke allerede er medlem af Creative Club, kan du læse mere om medlemskab her. Som medlem kan du bl.a. deltage i webinarer, seminarer og kurser – mange af dem gratis. Og du kan få juridisk rådgivning af juristerne. Bureaubiz er ejet af Creative Club.