SAS har fremlagt en meget omfattende spareplan, og det ville man i går gerne informere offensivt om – ikke kun gennem pressen. Således fik alle EuroBonus-medlemmerne en mail med overskriften:
"SAS satser offensivt for å skape et bedre produkt".
Og ja – sproget var norsk – også til både danskere og svenskere.
Men nej – det var ikke en del af spareplanen kun at kommunikere på et sprog. Så ville det nok have været svensk, for hovedkvarteret skal jo flyttes til Stockholm, og der er da også dem, der mener, at SAS står for 'Svenskt Alt Sammen'.
Forklaringen fra SAS' danske pressechef, Trine Kromann Mikkelsen er, at brevet er forfattet af chefen for EuroBonus. Han hedder Eivind Roald og han er norsk.
"Det ville ganske rigtigt ikke have været en stor opgave at få skrevet brevet på hver sit sprog og udsende det på den måde. Men Eivind Roald er nordmand, og derfor mener vi, at det bliver mere personligt, når han skriver på sit eget sprog," siger Trine Kromann Mikkelsen og fortsætter:
"Hvis det støder nogen, så beklager vi meget, for det er bestemt ikke hensigten. Men vi kan også risikere, at der ville være nogen, der anfægtede at få et brev fra Eivind Roald på henholdsvist dansk og svensk."
Men hvad gør det med vores relation til SAS. Danskere, svenskere og nordmænd har jo hvert deres forhold til flyselskabet, og anfægtes det, hvis man bliver skandinavisk i sin kommunikation?
Kreativ direktør i dialogbureauet Ogilvy One, Lars Gardan, vil dog ikke gå i rette med SAS for at skrive til danskere på norsk. Dog mener han, at man har begået en fodfejl i forhold til deres egen argumentation.
"Man kan diskutere for eller imod at lade forfatterens nationalitet styre sproget. Men ud fra deres egen begrundelse, så har de lavet en fodfejl. Hvis mailen skal være personlig, så skal afsenderen i mailadressen være Eivind Roald, og det var den ikke. Den lød: info-sas@flysas.com," siger Lars Gardan.
Her er hele teksten:
Kjære SAS-kunde,
 SAS har i dag mandag 12. november, lagt fram en plan som skal skape et fremtidsrettet SAS. Planen er omfattende og innebærer blant annet reduksjon av våre kostnader og salg av eiendeler – noe som er nødvendig for å møte fremtiden i en bransje med store endringer.
I media har det den senere tid vært spekulasjoner om SAS vil selge EuroBonus, det er derfor viktig å presisere at EuroBonus er en del av SAS sitt tilbud til sine lojale kunder og en integrert del av vår virksomhet. Det er det i dag og det vil det være i fremtiden, og vi ser derfor frem til å fortsette å utvikle programmet i samarbeid med våre partnere til glede for alle våre kunder.
For deg som kunde og reisende vil ikke planen vi i dag har lagt frem føre til forandringer – vi flyr fortsatt til de samme destinasjonene med den standarden og service du er vant med hos SAS. På samme måte vil vi fortsette å utvikle produkter som er enkle å bruke og som gjør reisen lettere, og vår flyflåte vil fortsatt fornyes slik at ved utgangen av 2014 vil hele SAS' flåte være Next Generation.
I tillegg skal vi i fremtiden også bygge videre på SAS sine allerede kjente og sterke egenskaper:
KONKURRANSEDYKTIGE PRISER: SAS er Skandinavias største tilbyder av billigbilletter til mange ulike destinasjoner
INKLUDERT I REISEN: Når du flyr med SAS får du alltid inkludert i din reise gratis bagasje (1 kolli 23 kg), kaffe/te, avis, setevalg og frokost før kl 0900 (Norge, Sverige, Danmark)
PUNKTLIGHET: SAS har en punktlighet i verdensklasse, som stadig har sterkt fokus.
SERVICE: Vi har 27 millioner kunder årlig med en all time high kundetilfredshet, som vi skal fortsette å øke.
FREKVENS OG DESTINASJONER: SAS vil fortsatt ha de fleste avgangene, de beste transfermulighetene og fly til flere destinasjoner i verden enn noe annet flyselskap i Skandinavia.
Takk for at du velger SAS.Vi er klare til å foreta de endringene som må til for at vi også i fremtiden skal gi deg det beste tilbudet, og vi ser fram til å ønske deg velkommen om bord ved neste anledning.
Med vennlig hilsen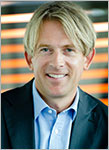 Eivind Roald
Konserndirektør Sales & Marketing