Du ved det, når du går ind ad døren. Den afdæmpede belysning, de mange forskellige opstillinger af varer, du skal passere, for at komme til udgangen, de spøjse priser og de formelt klingende livsråd. Det er helt umiskendeligt en Søstrene Grene-butik, du befinder dig i.
Dén oplevelse blev det pludselig ikke muligt at få, da Danmark lukkede ned i marts 2020. Med coronavirussen blev det for alvor tydeligt, hvor vigtigt det er også at være tilgængelig online. Særligt for Søstrene Grene, der først gik live digitalt, efter Mette Frederiksen 11. marts bebudede, at butikkerne måtte lukke, så vi kunne inddæmme virussens spredning.
Og digitale blev de, de fiktive søstre, der lancerede et online shoppingunivers i slutningen af marts 2020. Ikke fordi det lykkedes at gøre hele forretningen digital i rekordfart. Timingen var bare enormt heldig, medgiver Lars Christensen, partner i Vertica, som hjalp Søstrene Grene med det digitale projekt, der havde været undervejs i næsten to år inden lanceringen.
En nødvendighed at gå online
Efter en vækstperiode med butikker i Europa var næste skridt en omnichannel-transformation af brandet, der ikke hidtil havde været at finde online, udover på egne sociale medier. Under overskriften "Experiences like no other" fik Vertica til opgave at omsætte det finurlige butiksunivers til digital strategi.
Den strategiske omstilling til omnichannel betød en fuldstændig omkalfatring af Søstrene Grenes forretningsmodel, da brandet gik fra at være 100 % franchise-baseret retail til at have et e-commerce-lager med online logistik på tværs af flere markeder.
"Det har ikke været nemt at gå online, men det har været en nødvendighed," siger chief digital officer i Søstrene Grene, Rasmus Skjøtt.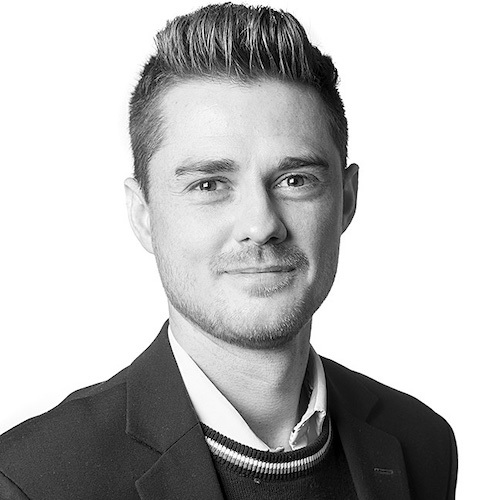 Rasmus Skjøtt, CDO i Søstrene Grene
"Vi oplever i stigende grad, at vores konkurrenter er hurtige til at følge med os, når det kommer til at spotte trends og lave produkter, der følger med tiden. Prisen er et afgørende parameter, men vi tror på, at det bliver mindre og mindre vigtigt. Folk tilvælger os på grund af oplevelsen. Vores udfordring var derfor at genskabe dén," fortæller han, og uddyber:
"Vi erkendte i designfasen, at vi ikke helt vi ikke helt kan replicere butiksoplevelsen. Det kan ikke lade sige gøre. Vi valgte at kigge på de virkemidler, vi allerede havde, og at lade dem gå igennem, så universet kan udspille sig for sig selv. Det er nogle små, emotionelle greb, vi anvender, men de hjælper med at binde den fysiske oplevelse sammen med den digitale."
En ubetinget succes
De emotionelle greb er bl.a. elementer fra de fysiske butikker – fra prisskilte til farver og tone of voice – som det kreative bureau Hello Monday har hjulpet med at lave, men som Søstrene Grene nu selv står for. Og det er tilsyneladende lykkedes at hive det med, siger Rasmus Skjøtt, der kalder lanceringen "en ubetinget succes."
På lanceringsdagen havde Søstrene Grene en ordre hvert 7. sekund – uden at have brugt en krone på markedsføring. Lanceringen var blevet delt på egne platforme og på sociale medier. Rasmus Skjøtt siger, at man faktisk havde "den store marketingkampagne klar i skuffen," men at det viste sig ikke at være nødvendigt – "og man havde nok overbelastet systemet."
Mere interessant er det ifølge Rasmus Skjøtt, at folk også kom tilbage til butikkerne da de åbnede. Og at man faktisk har vækstet performance i den fysiske retail sideløbende med udrulningen online:
"Uden at nævne præcise tal, så er det da iøjnefaldende, at de markeder, hvor vi har implementeret en online tilstedeværelse gør det relativt bedre end de markeder, hvor vi endnu ikke har e-handel, og det er jo yderst positivt, da vi derved er ude og generere ny omsætning uden at kannibalisere vores eksisterende fysiske forretning."
Udover Danmark er Søstrene Grene også gået online i Tyskland, Frankrig og Holland – og har snarlige lanceringer i Norge og Sverige.
Travlhed i butikkerne
Lars Christensen kalder Søstrene Grene "en drømmekunde", fordi Vertica kom tidligt ind, var med til at definere strategien og fik lov til at eksekvere. Og specielt spændende for et brand, hvor kernemålgruppen ifølge Lars Christensen er "deciderede fans af brandet," og forventer en meget specifik oplevelse.
"Jeg synes, det er lykkes at gøre det finurlige butiksunivers til en digital oplevelse. Søstrene Grene var modige, da de turde være ambitiøse nok til at gå linen ud og omstille forretningen så markant. Det er alle retailbutikkers udfordring, det her med at hive kunder fra online til butik. Men Søstrene Grene har skabt travlhed i butikkerne, da de åbnede igen," siger Lars Christensen.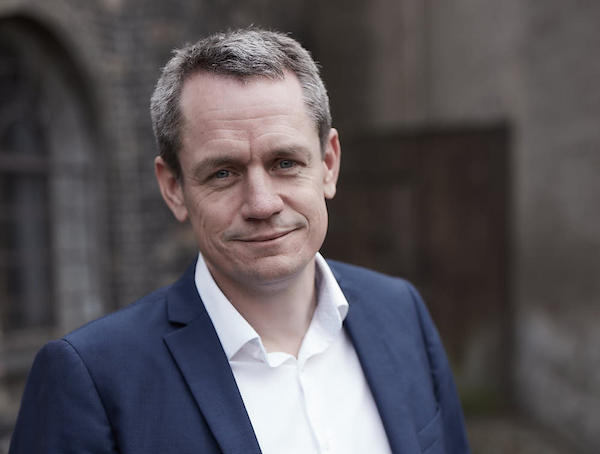 Lars Christensen, partner, strategi og e-business i Vertica
Overraskende nok lægger kunderne gerne mere i kurven online, end de gør fysisk. Ifølge Lars Christensen skyldes det simpelthen portoen på 29 kroner, der først forsvinder på køb over 300 kroner. En sjov mekanisme og læring, mener Lars Christensen:
"Butikker som Søstrene Grene har det forholdsvist godt under kriser – for hvis man vil forkæle sig selv lidt og forny sit hjem, så kan man stadig godt tillade sig at gå i Søstrene Grene. At folk køber for lidt mere online understreger bare, at Søstrene Grene har fundet en position, hvor de ligger godt. Man kan godt være low price og luksuriøs – og det kan man godt digitalisere."