Tirsdag aften hædrede Producentforeningen de bedste danskudviklede spil ved Spilprisen 2022 på Bremen Teater i København.
Vinderen af Bedste Børnespil blev DRs Ramasjang-app 'Rosas Nabolag', som er udviklet af digitalbureauet Dwarf i samarbejde med værten selv: Rosa Gjerluff Nyholm, samt illustrationsbureauet Benny Box, som står bag Ramasjangs illustrationsstil.
Spiluniverset fra DR og Dwarf tager udgangspunkt i den kageglade værtsfigur 'Rosa fra Rouladegade'. 'Rosas Nabolag' er en slags virtuelt kreativt byggespil, som er målrettet de fire til otte-årige. I 'Rosas Nabolag' bygger børnene med kager og slik, og de bliver for eksempel løbende mødt med ønsker fra andre beboere som Hr. Skæg og Onkel Reje fra Ramasjang. Ét af elementerne i spillet er, at det ikke har en slutning, og at børnene kan blive ved med at bygge kagehuse i Rosas nabolag og på den måde optjene køleskabsmagneter, som angiver, hvor mange kagehuse, de har bygget.
Juryens motivering lød bl.a.:
"Det er en sjælden fornøjelse at se et børnespil, der er på niveau med sin målgruppe – samtidig med at kvaliteten tages alvorligt. 'Rosas Nabolag' er et sødt og kreativt spil med et stærkt budskab om at tro på dig selv og dine drømme, selv når andre ikke gør det."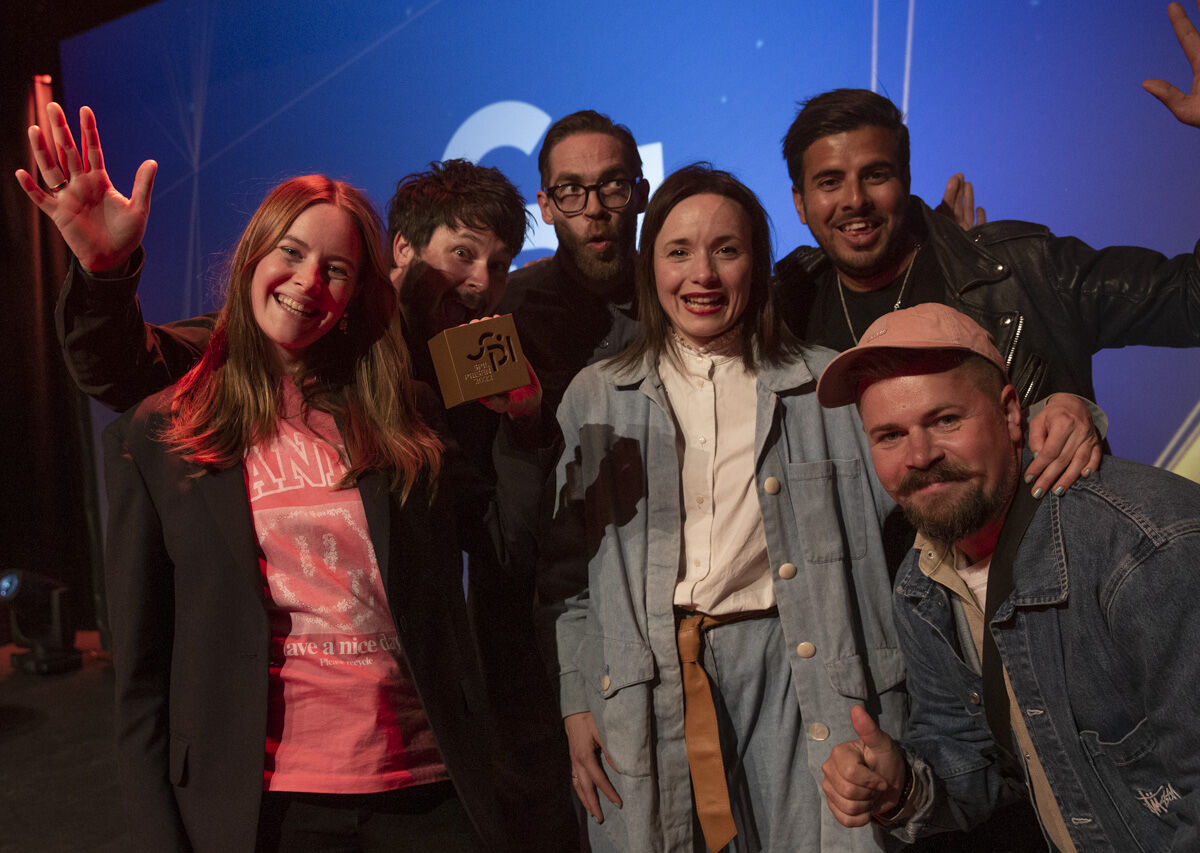 Bedste Børnespilsvindere på podiet ved Spilprisen 2022: Fra venstre er det Camilla Maj Kjærhauge Okkels (senior projektleder, Dwarf), David Adalberth (lead frontend, Dwarf), Esben Fisker (Benny Box), Katrine Granholm (digital redaktør hos DR Ramasjang), Manees Newton Nør (client director, Dwarf) og Kasper Møller (creative director, Dwarf).
Derudover vandt IO Interactive hele tre priser for Hitman 3, nemlig Game of The Year, Best Visuals og Best Game Design.
De øvrige vindere var: Best Live Game – Deep Rock Galactic af Ghost Ship Games; Best Debut – First Class Trouble af Invisible Walls; Best Audio – Ynglet af Nifflas & Triple Topping; Best Narrative – Mind Scanners af The Outer Zone og Best Emergent Experience: Spotracers af Level Up Garage.