Morten Schmidt har på kort tid markeret sig som et af de største talenter i den danske reklamebranche – og nu tager han yderligere et stort skridt i sin karriere, men i en ret utraditionel retning.
Selvsamme karriere blev kickstartet som DIA Future-vinder to år i træk, i bogen hos DA&D, og sidste efterår blev hans mappe udpeget af Cream som en af de 20 bedste i verden.
Det kvitterede M&C Saatchi for med et job på bureauets London-kontor.
Før sommerferien valgte hans makker gennem de seneste år, Philip Bock, at sige farvel til bureaubranchen for at lancere Sponsta – en tjeneste, der forbinder populære Instagrammere og annoncører.
Nu går Morten Schmidt også nye veje. Ikke ud af bureau-branchen, ganske vist – men hans skridt er nu ikke mindre iøjenfaldende:
 M&C Saatchi i London er således fravalgt til fordel for netop åbnede React by Republica, der er Coop-bureauets ambitiøse, kreative hub i København.
"React er et sted, hvor hierarkiet bliver vendt på hovedet. Hvor de unge kreative tager styringen og ansvaret, og hvor de ældre guider og coacher – det er bl.a. Thomas Pries og Clare McNally, som jeg kender i forvejen – og respekterer," siger Morten Schmidt.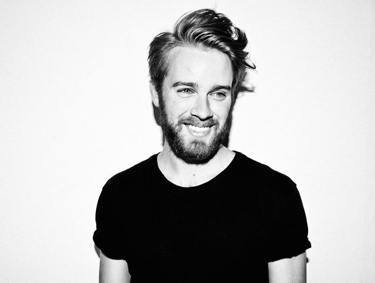 Han siger ikke kun farvel til M&C Saatchi, men også til et fast job, for React er bygget op på at have tre teams ad gangen – i en seks måneders periode.
"M&C Saatchi var fedt. Mit første fuldtidsjob, hvor jeg sugede erfaringer til mig og lærte at være på et stort sted. Der var 400 mennesker på bureauet – på React bliver vi 6. Så kan jeg holde de to ting op mod hinanden. På M&C Saatchi ville de gerne have, at jeg blev – og fandt en ny makker. Men React er ekstremt spændende. Her kan jeg selv svinge taktstokken, mens det på M&C Saatchi var andre, der traf beslutningerne og solgte ind," siger Morten Schmidt og tilføjer:
"Det halve år gør, at der skal fuldt smæk på fra starten. Her er en chance for at bryde op med gamle konstellationer, og vi skal skabe en forskel med handlende ideer – altså fortælle historier med handlinger i stedet for ord."
Hvis ikke skiftet og bureauet er usædvanligt nok i sig selv, så klarer Morten Schmidts kommende makker resten: Anders Frederik Steen, uddannet kok fra Kong Hans og sommelier fra WSET i London. Har arbejdet på Noma og været med til at starte Restaurant Relæ og Manfreds.
"Anders er en iværksætter, der brænder for at skabe og sætte ting i gang. Jeg glæder mig til at arbejde sammen ham. Desuden er alle mennesker kreative og kan komme med ideer. Det kræver ikke en særlig uddannelse," siger Morten Schmidt.
Den dagligt ansvarlige for React er Per Holm Henriksen, og han siger om den senest tilkomne på den kreative hub:
"Jeg har arbejdet længe på at få Morten Schmidt med, og jeg er svært begejstret for, at det nu er lykkedes. Vi har at gøre med en af de mest vindende unge danske talenter p.t., der samtidig har erfaring med et stort, internationalt bureau. Og så teamer vi ham op med en dark horse i Anders, hvis cv intet – absolut intet – fejler. Men han har aldrig været på bureau før og har dermed sin kreativitet fra en helt anden verden."
Med til historien hører, at Morten Schmidt også er blandt de netop uddannede. Han og førnævnte Philip Bock var i juni til eksamen i deres bachelorprojekt, der markerede slutningen på den treårige uddannelse i Kreativ Kommunikation på DMJX.