To danske bureaustiftere er at finde på det amerikanske erhvervsmedie Forbes' liste over unge europæiske talenter, '30 under 30 – Europe', i kategorien Media & Marketing. Det drejer sig om 29-årige Nicolai Vittrup, CEO og stifter af det digitale bureau Webamp, og 28-årige Nina Shini Andersen, CEO og stifter af influencerbureauet Social Works.
I en pressemeddelelse siger Nicolai Vittrup, at han er beæret over anerkendelsen. Det sker i kølvandet på, at han blev fremhævet på en anden talentliste, Berlingskes Talent-100, der i marts udpegede ham som et stort ledelsestalent herhjemme.
"I starten af 20'erne opdagede jeg, at hver eneste gang, jeg kanaliserede min energi ud på ting, som jeg brænder for, så nåede jeg længere, højere og mere end gennemsnittet. I dag ser jeg min naturlige lidenskab som min største styrke. Den gør mig sindssygt initiativrig, stærk og kreativ," siger Nicolai Vittrup i pressemeddelelsen.
Til Bureaubiz siger Nina Shini Andersen, at det sidste år har været enormt spændende. Hun uddyber:
"Som iværksætter tror jeg, man trives godt i det uforudsigelige. Det har givet os en mulighed for at finkæmme alle processer og tænke innovativt. Derudover har det givet en stor medvind ifht. vores ydelser, at så mange kunder er begyndt at tænke digitalt."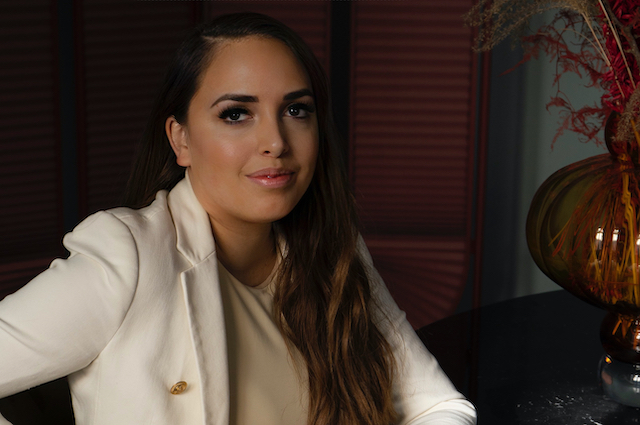 Nina Shini Andersen
Både Webamp og Social Works er vækstet til at have omsætninger i millionklassen de seneste år.
Ifølge Webamps seneste regnskab, kom bureauet ud af 2020 med en bruttofortjeneste på godt 5,5 millioner kroner og et årsresultat på lige under 1,1 mio. kr. Bureauet har i dag 18 ansatte, oplyser Webamp.
Social Works' seneste regnskab viser en bruttofortjeneste på lige over 3,9 millioner kroner i 2020. Bureauet kom ud af året med et underskud på 26.ooo kroner. Bureauet har i dag 14 ansatte.