Der er ingen Danskerstrand under Cannes Lions i år, og der er ingen dansk Cannes Lions-repræsentant. Men 20 minutters kørsel fra byen lægger Uncle Grey et stort engagement i Cannes-ugen, fordi det giver god mening på kreativt og netværkende plan.
"Efter at have været i Cannes mange gange var tiden løbet fra charterrejse-tilgangen. Kunne man få noget andet ind? Og siden har Uncle Grey fokuseret på at holde en uge i kreativitetens tegn med forskellige aktiviteter, og vi sætter hele tiden lidt ekstra på vægtstangen," siger Lars Samuelsen, der er Creative Chairman og CSO i Uncle Grey, og tilføjer:
"Vi har f.eks. en del dag, hvor vi arbejder for en kunde. Det har tidligere været for Carlsberg, Somersby, Bolia, Canon og internationale kunder.
Omdrejningspunktet for Uncle Grey er en villa med plads til, at 20 medarbejdere fra bureauet kan bo der i løbet af Cannes-ugen. Men der er plads til det femdobbelte antal gæster, og bureauet har sin "officielle kulturminister" og kok, Eric, med til lægge det rette niveau for arrangementerne.
100 unge danske kreative og et globalt creative council
"Mandag eftermiddag er vi vært ved en efterhånden traditionel kom-sammen ved poolen for 100 unge danske kreative. Inden da har Lars Dyhr og jeg været på en 3-4 timers cykeltur i bjergene uden for Cannes sammen med en gruppe globale kunder fra; Strava, Mad,One, KXINGS, Google, Allianz samt partnere og globale kollegaer," siger Lars Samuelsen og tilføjer:
"I vores danske setup har vi også EMEA-hub for Grey Health & Wellness, og tirsdag mødes den øverste kreative ledelse internationalt til en frokost, hvor vi drøfter idéer for at forbedre kreativiteten i vores løsninger."
Onsdag er dagen, hvor villaens kreative arbejder i teams på ideer for en kunde, præsenterer dem, og et enkelt team arbejder herefter videre. Torsdag mødes Greys globale creative council på otte personer, herunder Lars Samuelsen, samt netværkets øverste ledelse til en frokost.
"Vi investerede tidligere i festivalpas til juniorer, men satte os for selv at skrue et spændende program sammen uden for palæet," siger Lars Samuelsen.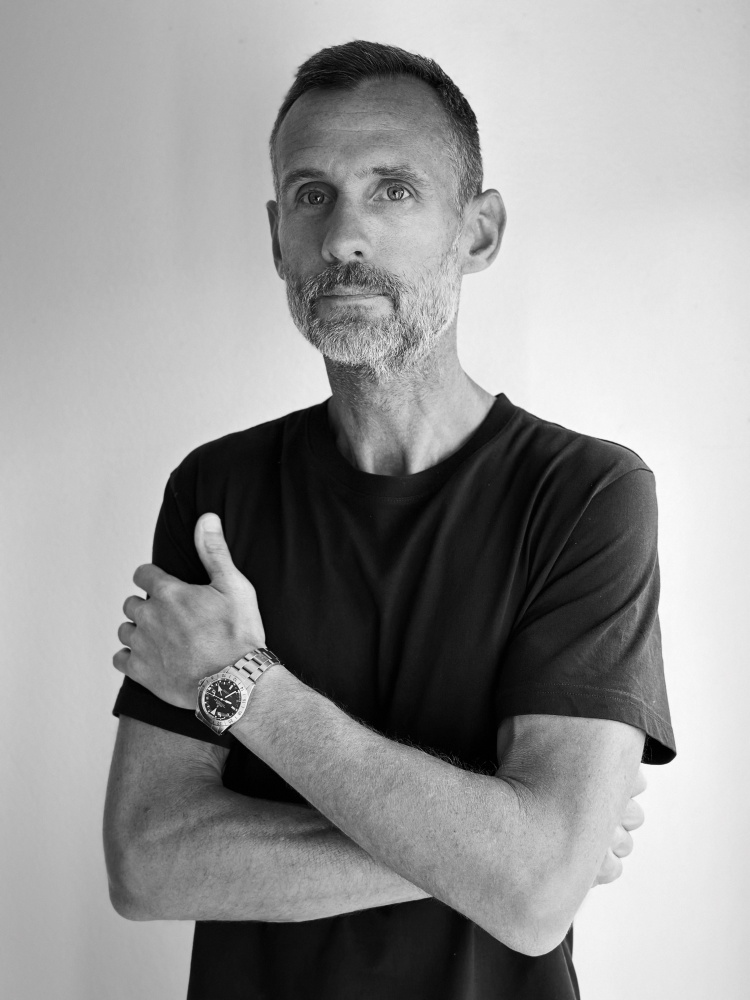 Er I slet ikke i nærheden af palæet?
"Jo, WWP har en strand og et fagligt program med 4-5 talere. Det er en festival i sig selv. Der er arrangementer med kunder, med Camp David Film, Media.Monks, Nordisk Film, Ocean Outdoor, Google, Facebook, Microsoft, Activision Blizzard og mange flere," siger Lars Samuelsen.
"Cannes har enorm værdi"
En villa med 18-20 overnattende og en pøl lyder som en stor investering …
"Værdien af Cannes er enorm for os. Der er ikke et andet sted og et andet tidspunkt, hvor så mange af dem, vi gerne vil se, er samlet – heller ikke ved SXSW. Hvis disse mange små møder skulle holdes uden for Cannes-ugen, ville det tage halvandet til to år at få arrangeret og afholdt," siger Lars Samuelsen.
Det giver vel bedst mening for et netværksbureau?
"Man kan stadig gå fagligt til værks i Cannes, men det er rigtigt: Det giver mest mening, når man arbejder internationalt," siger Lars Samuelsen.
Programmet lyder næsten for seriøst …
"Aftenerne foregår ikke stilfærdigt, og der er delegationer, der tager til Cannes for at feste videre. Sådan skal det være, men udgangspunktet er kreativiteten, fagligheden og netværket i andre rammer end vanligt," siger Lars Samuelsen.