Oktober KBH er et ungt bureau, der netop har fejret sin 1-års fødselsdag. Samtidig har man oprettet et nyt forretningsområde og har kunnet sige goddag til to nye kunder, og på det grundlag har man udvidet med to nye medarbejdere.
Det nye forretningsområde handler om at drive management for sportsudøvere, artister eller lignende.
I den forbindelse har man netop tegnet kontrakt med racerkøreren Nicolaj Møller Madsen, som netop forlænget sin kontrakt med Audi og forventes at køre Le Mans i 2017.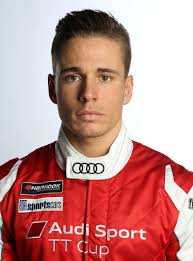 Desuden har bureauet fået to mere traditionelle kunder. Den ene er et søsterselskab til altan.dk, som man har i forvejen. Søsterselskabet hedder Alevator.dk, der er systemleverandør af elevatorer i ældre etagebyggeri. Den anden er materieludlejeren Platform.as.
Bureauet har i øvrigt kunder som designvirksomheden By Nord og sundhedscentret Fabrikken. Og så er man også bureau for tøjfirmaet Les Deux.
Med tilgangen af de nye kunder, har man valgt at ansætte Jon Nedza og Magnus Krabbe, der især skal arbejde med marketing, PR og kommunikation.
Jon Nedza kommer senest fra 23Video og har desuden en fortid hos Huset Markedsføring, mens Magnus Krabbe er uddannet journalist og bl.a. har en fortid på DR. Senest kommer han fra et job som PR- og kommunikationsansvarlig i Alevator.dk.
Om nyansættelserne siger medejer Ulrik Knudsen:
"Vi er et full service-bureau, og det lever vi med tilgangen af Jon og Magnus nu for alvor op til. Vi er gode til strategi, design, kreative koncepter, influencer marketing og eksekvering, og disse områder bliver betydeligt styrket med de nye kræfter. Samtidig giver det os også mulighed for at sætte skub i et nyt forretningsområde, hvor vi driver management for personligheder som for eksempel artister, bloggere, eller professionelle sportsfolk."