Friday er et under to år gammelt PR-bureau, der er partnerdrevet. Starten har været fornuftig med en bruttoavance på 2,3 mio. kr. i det første regnskabsår.
Nu udvider bureauet så – med både en ny partner og en ny konsulent. Anders K. Sørensen, der har haft sin egen forretning i Relate, træder ind som den femte partner og tager sine kunder med. Det gælder bl.a. Telia, Magasin, TV 2, Alka Forsikring og Høje-Taastrup Kommune.
"Fridays partnere skal være godt selskab, have en stærk faglighed – og ikke mindst have høje ambitioner på egne og kundernes vegne. Sådan en mand er Anders, og vi har nu endeligt fået ham med på holdet," siger adm. dir. Lars Bo Kirk.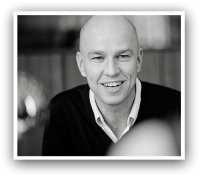 Inden Relate var Anders K. Sørensen i fire år direktør for public relations hos Lead Agency. Han er uddannet cand.scient.soc. og har desuden været PR-ansvarlig på Det Kongelige Teater samt redaktør i dagblads- og magasinverdenen.
Friday byder samtidig velkommen til en ny konsulent. Det gælder Jeppe Christensen, der har en Master i Mediefag fra Aarhus Universitet, og kommer fra en stilling som kommunikationsrådgiver hos Help PR & Kommunikation. Han skal især arbejde med medierelationer og presserådgivning.