Samtidig med at TDC har hentet sin nye marketingdirektør hos Danica, har man også måttet sige farvel til en af de ledende personer i marketingafdelingen.
Det gælder Anja Agerbo Thomsen, der er blevet hentet til Vice som Director, Expansion and Strategy. Det bliver hendes opgave, at lede Vices ekspansion i Skandinavien.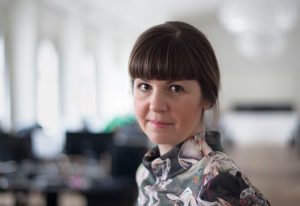 "Vi har gennem de seneste to år arbejdet tæt sammen med Anja gennem vores partnerskab som full-service bureau for Telmore," ," siger Frederik Andersen, CEO, Vice Scandinavia og fortsætter:
"Det var et af de partnerskaber, der for alvor var med til at sætte Vice på landkortet i det danske medielandskab og derfor har Anja indgående kendskab til Vice, vores ydelser og værdier. Anja har bevist en stærk kommerciel forståelse og jeg er ikke i tvivl om, at hun med sin handlekraft og stærke entreprenørånd er den rette til hjælpe Vice med at udvide i Sverige, Norge og Finland."
Anja Agerbo Thomsen har over fem års erfaring fra telebranchen, hvor hun startede i Onfone, da det var en lille iværksættervirksomhed, der senere blev solgt til TDC. Siden flyttede hun så over på Telmore. Hun kommer fra en stilling i TDC privat, som snart skifter navn til YouSee.
"Jeg har fulgt Vice siden de sad seks personer på et mindre kontor i København. Tre år senere har de rundet 75 ansatte, og den vækst som Vice har haft, er både imponerende og velfortjent. Jeg er sikker på, at der er tilsvarende kæmpe potentiale i resten af Skandinavien," siger Anja Agerbo Thomsen.