For at komme ind på Kreativ Kommunikation, DMJX, skal man demonstrere et betydeligt kreativt talent, og de studerende på bacheloruddannelsen har i en lang årrække vundet awards, der netop understreger talentet.
Men selv blandt en flok særligt talentfulde er der personer, der formår at markere sig, gennem målrettet arbejde.
Det er netop dem, Jesper Hansen fremhæver her. Han er på 8. år faglig koordinator på Kreativ Kommunikation, og i en artikel fra 2019 om talenter, der er værd at følge, pegede han på tidligere KK-studerende, "som er dem, jeg kender bedst."
Nu er turen kommet til de ekstraordinære talenter fra dette årti, altså et fokus på de tre seneste årgange, der er dimitteret. Det vil sige KK17-20, KK18-21 og KK19-22.
Inden præsentationen af 2020'ernes hidtil største talenter fra uddannelsen sender Jesper Hansen disse ord i retning af dem, der går der:
"Talentmassen i vores lokaler i Emdrup er kæmpestor, og de bedste tænker stort, arbejder målrettet og vil gerne ud i verden. Vi har studerende i praktik i New York, Hamborg, Paris og London. Til Cream i forrige måned oplevede jeg, at vores uddannelse – takket være tidligere studerendes præstationer – er ved at blive et brand. Jeg tager til London i det nye år for at aftale strategiske samarbejder med en række af de mest spændende bureauer derovre."
Her er tre teams og en solist præsenteret med Jesper Hansens egne ord: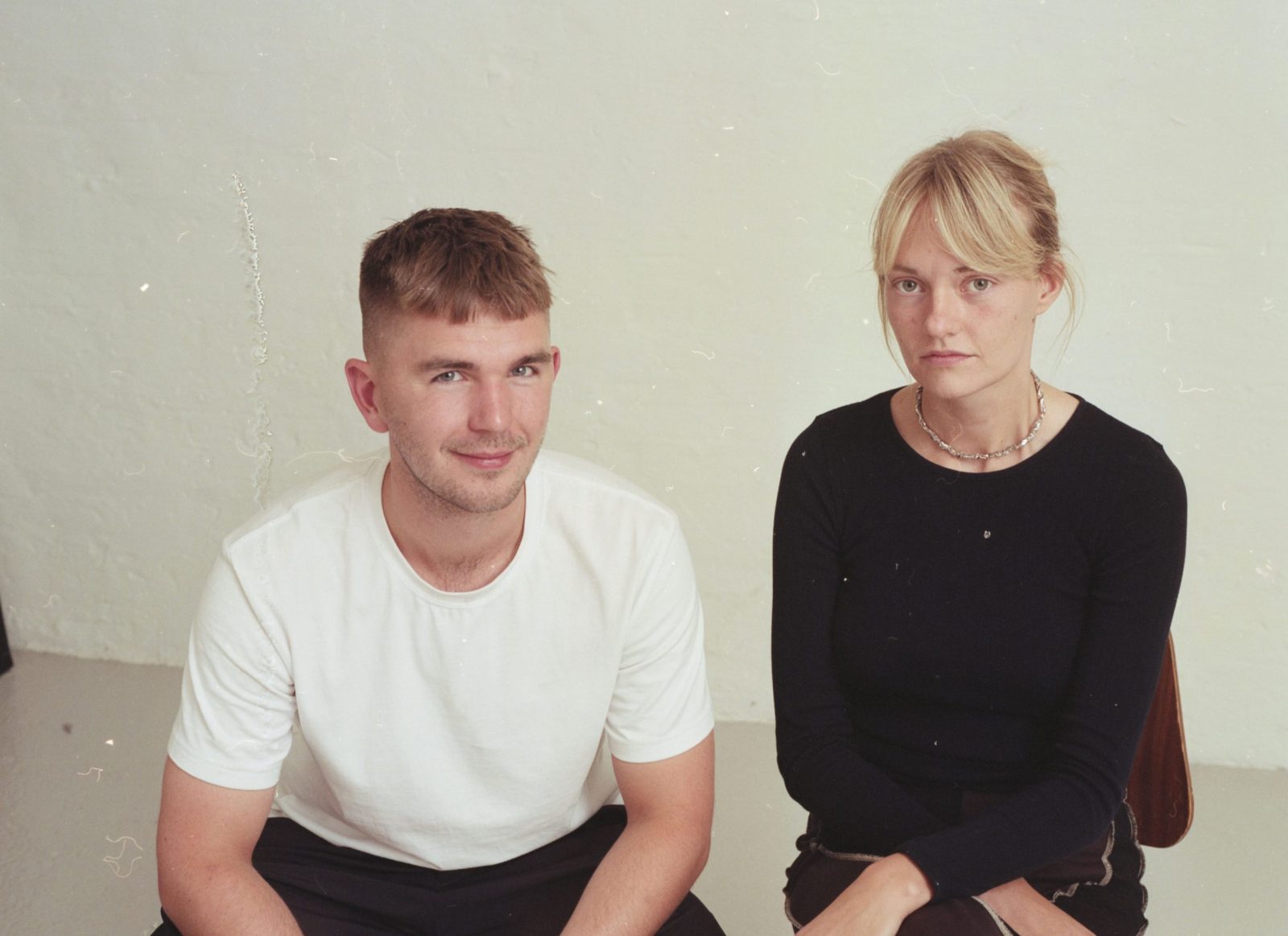 KK17-20: Emma Søgaard & Christoffer Vejlo
Christoffer stalkede sig ind på skolen med en kampagne for sig selv i hele bygningen – inklusive en kuvert listet ind under min dør. Emma startede lidt mere stille. De knoklede hver især, fandt hinanden tidligt på 2. året og så sig ikke tilbage. Kæmpehøjt energiniveau og humør. De har i den grad knækket den kreative kode til awards og har lagt både Cream og D&AD ned med deres portfolio. Nu leverer de på højt og modent kreativt niveau på NORD DDB, hvor de slår deres folder. Og de gi'r igen til skolen som gæsteundervisere.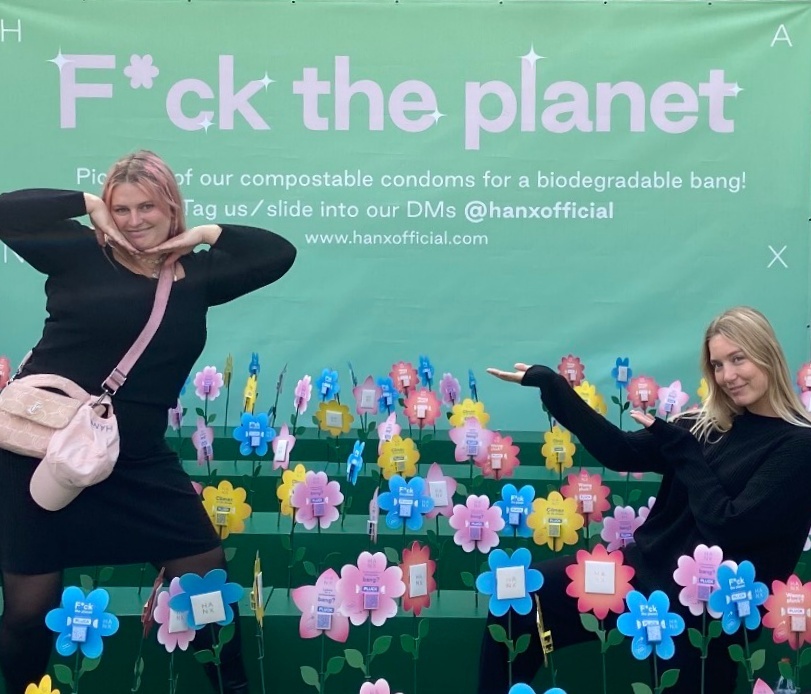 KK18-21: Marie Wittrup Jensen & Josephine Westergaard Rasmussen
Den dag, Marie og Josephine fandt ud af, at de grinede af de samme ting, var en god dag. De medbragte altid virkelig crazy ting til vejledning og var altid vildt bagefter, fordi de blev ved med at skubbe ideerne. De valgte altid deres egen vej og tog den på kæben, når det gik galt. De rappede en case video for Burger King, som ikke umiddelbart faldt i god jord hos Björn Ståhl. Og de var ved at få et sammenbrud med ordene "Men vi har jo kun pjat!" da de samlede deres portfolio. Men det er jo sådan, de er, og det står de ved.
De vandt Cream. Og nu sidder de på CPB London og har deres navn på flere store, effektive kampagner for bl.a. Tinder og Kvindernes Internationale Kampdag. Og de hjælper nye dimittender med tips til at komme på placement i London.
Kom i kitchstemning med deres portfolio her.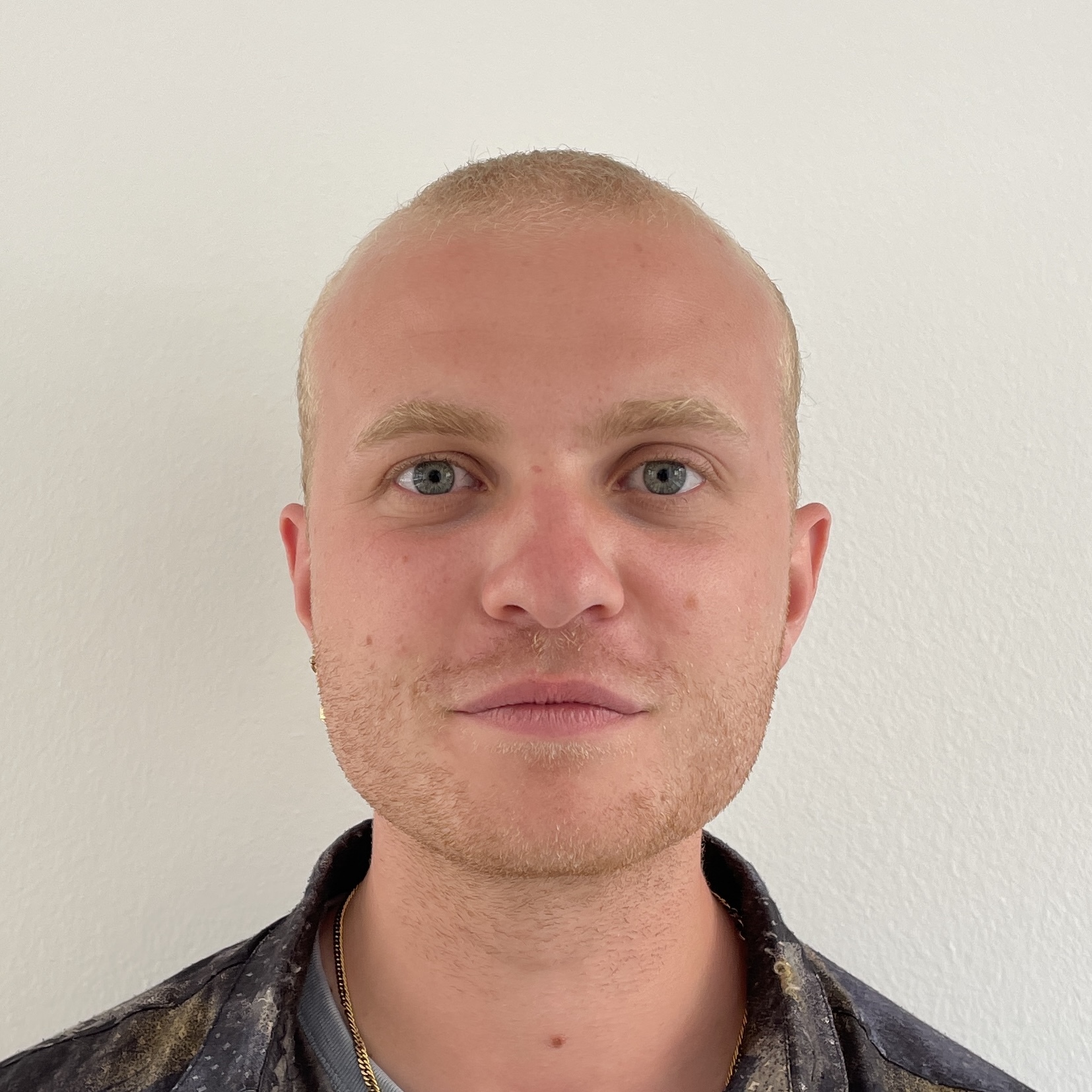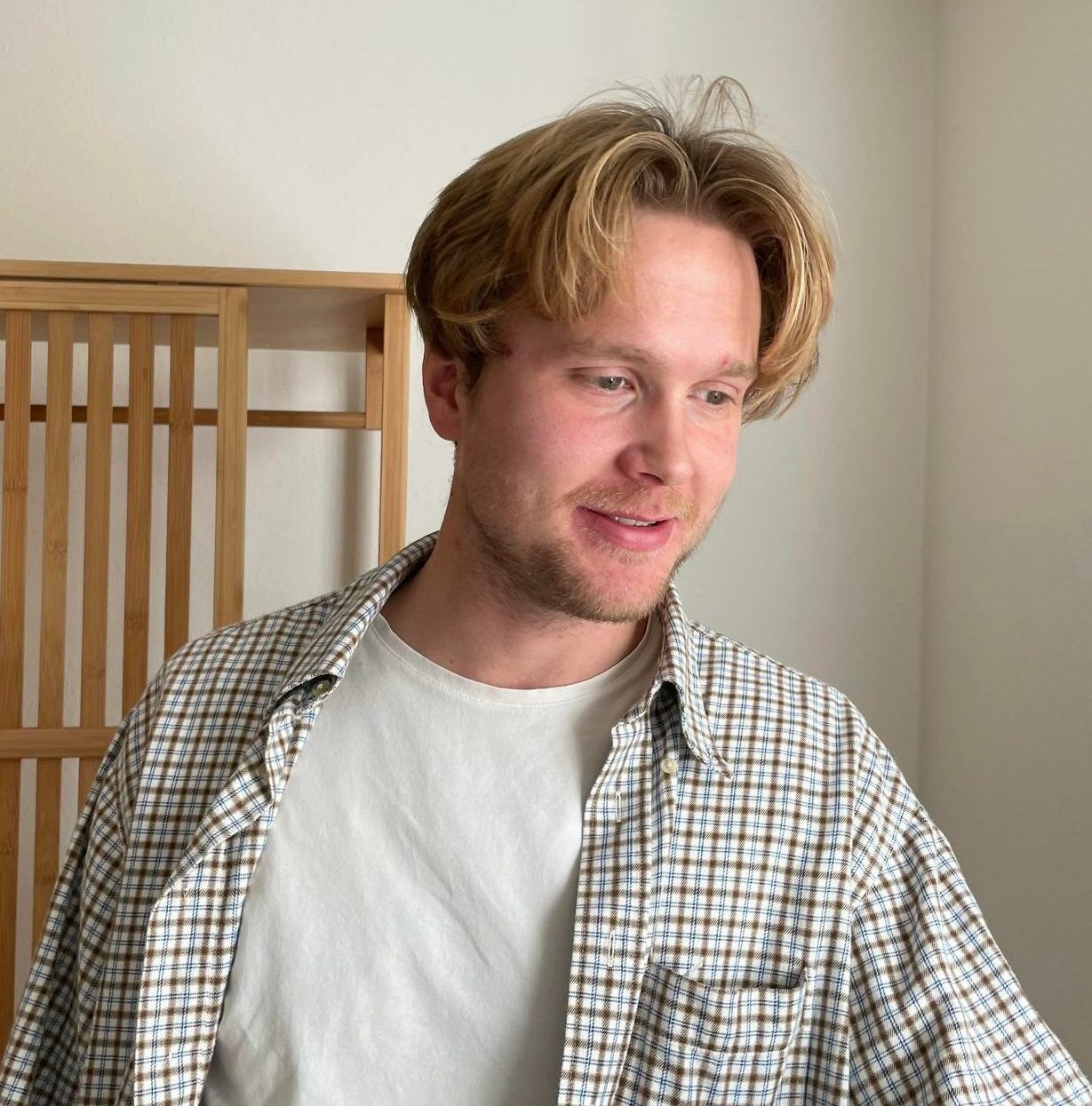 KK19-22: Victor Estvad Christoffersen & Simon Fabricius Bigaard
Victor og Simon fandt hinanden på førsteåret, hvor de kæmpede med en New Blood tekstbrief, der lå langt over, hvad de burde kunne. De bankede på min dør i tide og utide og bad om feedback på deres ideer. Det stank det hele (deres ord, ikke mine) til at starte med. Men det blev bedre og bedre, og de så, hvor den skulle ligge, og hvordan den skulle foldes ud. De knoklede og nailede den.
Med den selvtillid i bagagen blev alt, hvad de siden rørte ved på skolen, specielt og virkeligt gennemført. Deres portfolio fik de højeste karakterer nogensinde i Cream. De tænker deres dejligt underlige tanker i deres faste job på Advice i Danmark, men jeg ved, at udlandet har prøvet at lokke. De har formatet til at gå hele vejen der, hvis de tør.
Se deres portfolio (og deres tæpper) her.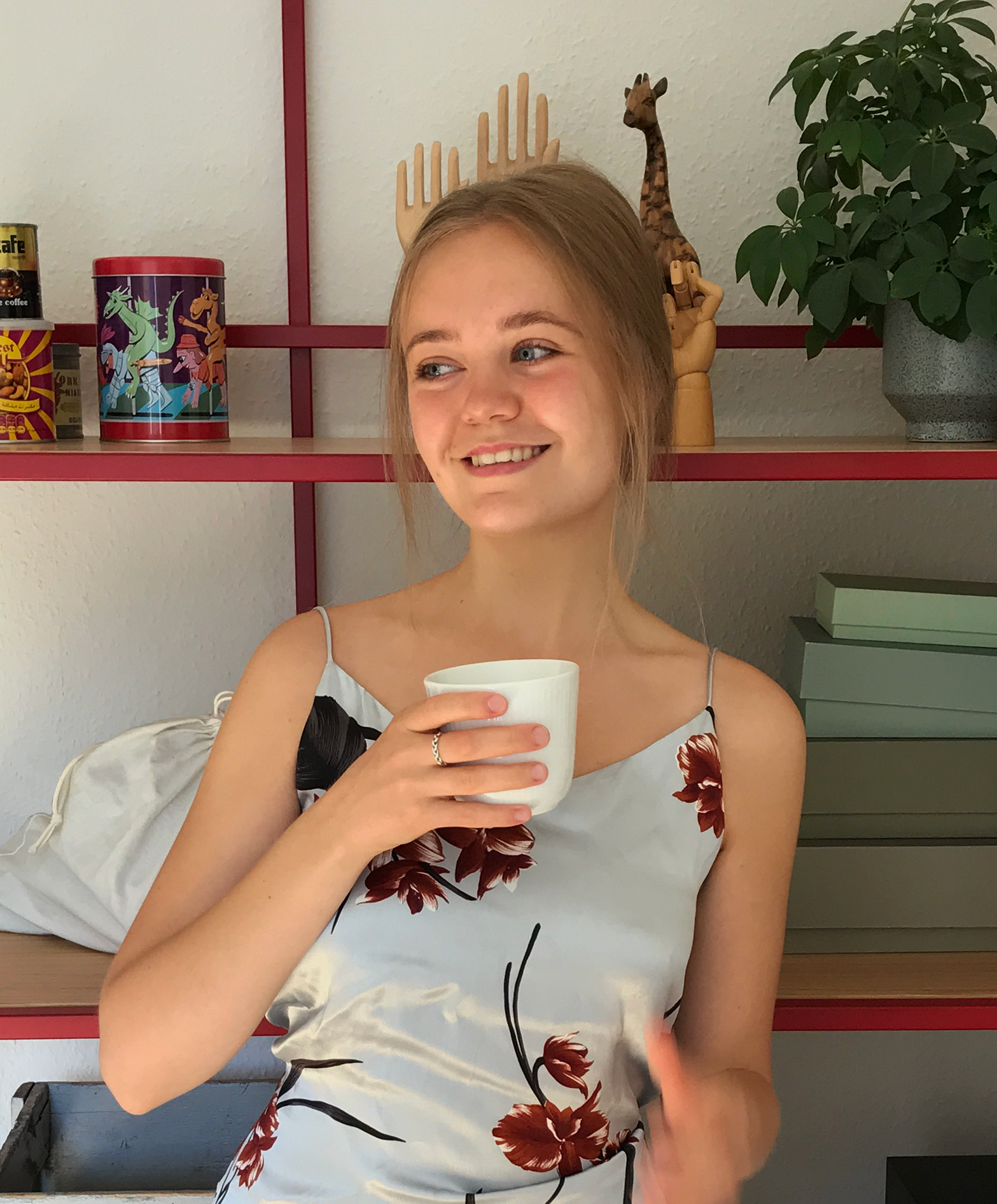 KK19-22: Nicoline Grace Paulsen
Nicoline er en ener. Hun er et af de største talenter, der er gået ud af KK de seneste år. Hun blev i løbet af de 3 år på skolen en tæt på fuldendt ung kreativ, der arbejder lige godt alene og i team. Hun ser muligheder i alt, lytter, kondenserer og konceptualiserer konstant. Hun har et godt øje for det finurlige og tænker krystalklart og enkelt. Hun kommer i den grad med batterier inkluderet og er bare en fornøjelse at være sammen med.
Hendes portfolio har vundet i The One Show, D&AD og Communication Arts. Hun har vundet YCCA i film (med Simon Bigaard). En af hendes mange ideer, The Resell Tag blev bragt til live af hendes praktiksted, UncleGrey, hvor hun arbejder i dag. Det indbragte hende, bureauet og Samsøe & Samsøe hele 3 løver ved årets Cannes Lions. Lidt af en flyvende start på karrieren. Up, up and away!
Se hendes portfolio (og spejlæg) her.