En ny kampagne skal skubbe danske lovgivere i retning af en lovændring. Det danske babyudstyrsbrand BabySam er afsenderen af kampagnen, der tager form som en målrettet outdoor-indsats omkring Christiansborg.
'Kærlighed har intet køn', som kampagnen hedder, kører fra denne uge og frem til d. 18. april – præcis, når et nyt lovforslag om at ændre den danske lov om medforældre skal debatteres.
Emnet er rykket ind i folketingssalen efter en offentlig underskriftsindsamling, der opfordrer lovgivere til at anerkende medfædre som ligeværdige forældre med de samme rettigheder og forpligtigelser som andre forældre.
Forslaget søger at gøre op med en skævvridning i det danske retssystem, der rammer homoseksuelle fædre. I dag siger loven, at en mand og en kvinde kan være medforældre, mens to kvinder også må være medforældre. Det samme er ikke tilfældet for to mænd.
I en pressemeddelelse skriver BabySam, at man så det som en 'fantastisk mulighed for at støtte ligestillingen'. Sammen med MBA, der blev valgt som leadbureau i september, har man derfor udviklet en kampagne, der skal tage et tydeligt standpunkt.
Ifølge marketingdirektør i BabySam, Camilla Dindorp, søger man at vise forskellige familiekonstellationer, hvor man ikke nødvendigvis kan afkode forældrenes køn.
"Hos BabySam har vi først og fremmest altid støttet godt forældreskab. Vi er overbeviste om, at noget af det vigtigste, en forælder kan give, er omsorg for sit barn. Og evnen til at give omsorg handler ikke om køn," siger Camilla Dindorp.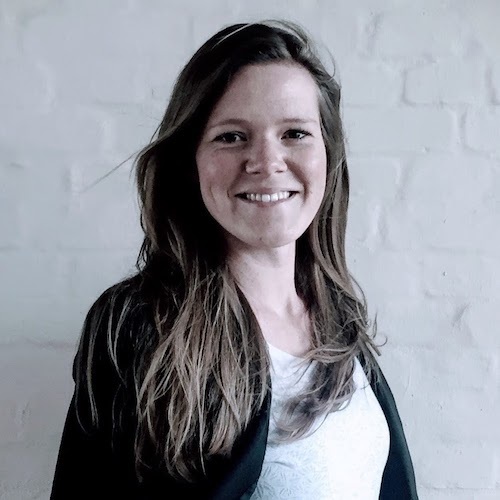 Camilla Dindorp
Hun fortsætter:
"Så da vi udviklede vores nye kampagne, besluttede MBA, at personerne på billederne skulle se androgyne ud. Fokus er udelukkende på kærligheden mellem de forældre og børn, som vi viser, og vi håber, at det beviser vores pointe overfor lovgiverne: Altså at det er på tide at ændre denne diskriminerende lov i Danmark for at give plads til, at alle forældre kan være lovmæssige forældre uanset køn."
Credits
Client: BabySam
Agency: MBA
CD: Rich Perusi
ACD: Lise Skovsted Larsen
Producer: Selma Gammelgaard
Prepress Finalizer: Jeppe Sommer Kuld
CSO: Rasmus Fisker
Account Manager: Alberte Lynggaard
Photographer: Petra Kleis