For et år siden købte Bording Aros Kommunikation med 10 medarbejdere, og først her et år efter har man integreret bureauet rigtigt ind i Bording. Den tidligere partner Line Berg Stærk er blevet sat i spidsen for én af fire nyorganiserede afdelinger, nemlig den der hedder Bording Creative. Det blev meldt ud i sidste uge.
Vi har spurgt Steen Rocatis, adm. direktør i Bording, om, hvordan Bording har grebet fusionen an. Og om der ligger flere opkøb i pipelinen. Og vi kan med det samme afsløre, at det gør der.
Hvorfor gik der så lang tid fra man købte bureauer til, at det hele blev samlet under samme navn?
"Vi ville gerne lære hinanden at kende og afprøve forskellige former for samarbejder, før vi lagde os 100 % fast på, hvordan den forretningsmæssige integration skulle foregå. Og det er jeg glad for. For i mellemtiden er vi blevet fortrolige med hinandens kompetencer, og det har betydet, at vi har omorganiseret hele organisationen. Derfor er jeg faktisk heller ikke sikker på, at det var endt som det er, hvis vi havde fusioneret de to forretninger 100 % med det samme."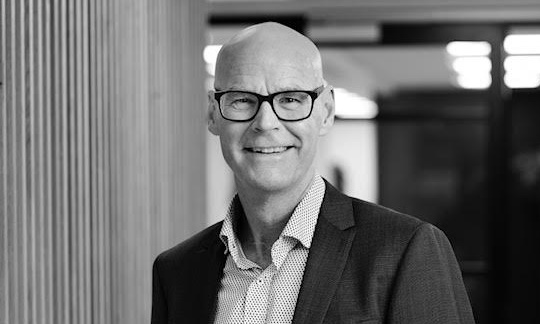 Steen Rocatis
Fordel ikke at have en fastlagt plan
Det var klart en fordel, at Aros-medarbejderne i realiteten bare kunne arbejde videre på deres egne computere og med deres egne projekter, da opkøbet var en realitet, og allerede fra starten tog de med Bordings sælgere ud og tilbød nye produkter og ydelser til Bordings kunder, så der kom ordrer i kassen.
"Hurtigt kom der fælles projekter på kunder som fx Vestforbrændingen, Atria Danmark, Basta Car Care og Glerups. For alle gælder det, at vi lige pludselig kunne tilbyde en bredere palette af løsninger, fordi vi kunne hente kompetencer fra bogstavelig talt øst og vest i egen organisation," siger Steen Rocatis.
Han vil gerne stå på mål for, at det er en god måde at fusionere en virksomhed ind i en anden uden at have en helt fastlagt plan:
"Nu har vi jo prøvet det nogle gange, og vi sikrer altid først, at det praktiske som it og så videre kommer hurtigt på plads. Også det sociale er vigtigt at tage hånd om fra starten. Men selvom man har haft mange snakke sammen inden et opkøb, er der en masse ting, man ikke kender, når hverdagen rammer, og så giver vi os tid til at blive klogere på det hen ad vejen, og begynder sideløbende at overveje hvilke planer, det skal munde ud i."
Attitude fra topledelsen gennemsyrer virksomheden
Hos Bording er medarbejderne vant til, at der sker noget nyt. Købet af Aros Kommunikation er det 6. køb på 10 år, og attituden fra topledelsen om, at man er åben over for nye tiltag, gennemsyrer virksomheden, siger Steen Rocatis. Og det har også gjort det nemmere med integrationen af Aros.
Også hos Aros Kommunikations' medarbejdere var der vilje til forandring, siger Line Berg Stærk, der har titel af director, Creative.
"Alle arosianere har været meget åbne over for fusionen og har især været glade for at få kolleger med nye, supplerende kompetencer. Vi har alle syntes, at det var spændende at blive en del af et stort hus og dermed kunne tilbyde vores kunder en bredere pallette af løsninger," siger Line Berg-Stærk.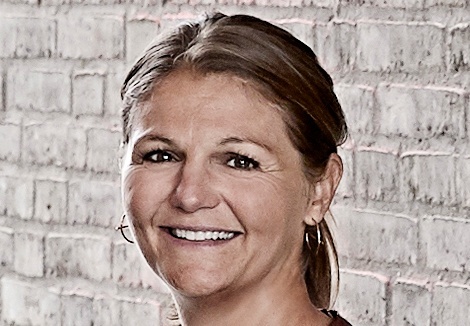 Line Berg Stærk
Flere opkøb på vej
Bording Danmark er en del af det børsnoterede F. E. Bording, og begge har tidligere købt op med henblik på at blive stærkere på både it og markedsføring.
I 2014 overtog Bording-koncernen bl.a. majoriteten i RelationshusetGekko, som siden blev til Nordlid. I 2018 købte koncernen sig ind i Umwelt, som dog er blevet solgt fra igen.
I Bording Danmark opkøbte man bl.a. i 2014 Formula, i 2016 overtog man Hep Kommunikation og senere samme år købte man ID-Tryk.
Steen Rocatis er helt åben overfor, at det bestemt ikke er det sidste opkøb, Bording Danmark kommer til at foretage:
"Vi er bestemt ikke færdige med at købe op. Vi vil i Bording Danmark gerne favne alt inden for marketing og kommunikation, og der er stadig områder, hvor vi kan dygtiggøre os, fx. inden for det digitale. Derfor kan det sagtens være relevant at foretage nye opkøb inden for den nærmeste fremtid."