D&AD har alle dage været svær at hive awards ud af. Det har ikke ændret sig, selv om prisuddelingen de senere år er blevet mindre britisk og mere global i sine bedømmelser.
Blandt de godt 12.000 indsendte arbejder var det kun 1 ud af 20, der vandt en pencil i det hele taget. En Yellow pencil tilfaldt blot 1 ud af 200. Og dem vandt Virtue to af – med Backup Ukraine for Polycam og Unesco. Læg dertil 3 Graphite pencils og 5 Wood pencils til casen.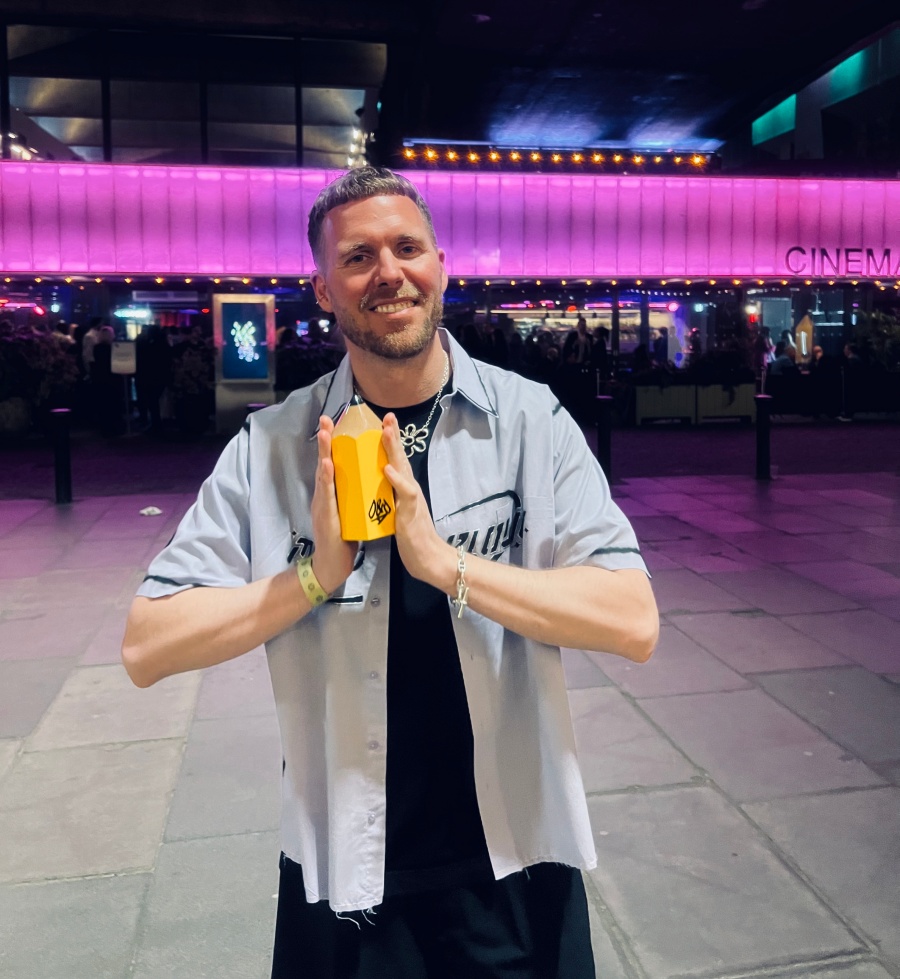 Med 13 pencils til Danmark onsdag aften i London og 7 torsdag blev den samlede danske pencil-høst rekordstor: 20 i alt. Der var 3 til Nord DDB med Chillboards for Coors Light, en til både TV 2 Creative med Københavnerbænken, Accenture Song med 50 queens, Uncle Grey med The Resell Tag og Hello Monday med New York Time – story portrait.
I alt fem danske bureauer modtog den sjældne hæder sammen med New Land og instruktøren Naghmeh Pour samt magasinet Kinfolk.
De flotte danske resultater bringer for første gang Danmark i Top10 – nr. 9, for at være præcis – over de mest shortlistede og vindende lande i D&AD.
D&AD 2023 – danske vindere
Backup Ukraine
Virtue
Polycam
Yellow pencil
Direct / Use of XR
Yellow pencil
Digital Design / Use of XR

Graphite pencil
Experiential / Community Activations
Graphite pencil
Experiential / Use of Technology
Graphite pencil
Digital / User Participation

Wood pencil
Media / Interaction
Wood pencil
Direct / Innovation
Wood pencil
PR / Reactive Response
Wood pencil
Digital / Use of Technology
Wood pencil
Impact / Initiative
Chillboards
Nord DDB
Coors Light
Graphite pencil
Media / Press & Outdoor

Wood pencil
Typography / Environmental
Wood pencil
Spatial Design / Public Spaces
Københavnerbænken
TV 2 Creative
TV 2 Danmark
Graphite pencil
Spatial Design / Public Spaces
50 Queens
Accenture Song
Golden Days
Graphite Pencil
Spatial Design / Exhibitions and Trade Shows
The Resell Tag
Uncle Grey
Samsøe Samsøe
Wood pencil
Direct / Products & Services
New York Times – Story Portrait
Hello Monday
The New York Times Magazine
Wood Pencil
Digital / User Participation / 2023
Paira Daeza – Iran-e Man
New-Land
Pairi Daeza
Wood pencil
Direction / Fashion Film
Wood pencil
Direction / Creative Use of Budget
Kindling Issue 3
Alex Hunting Studio
Kinfolk
Graphite pencil
Magazine & Newspaper design / Independent magazines