Det danske bureau Hello Great Works bliver slået sammen to andre NoA selskaber, Making Waves, der findes i Norge, Sverige og Polen samt Oakwood fra Sverige. Det nye bureau får navnet NoA Ignite, der i alt vil tælle godt 300 medarbejdere. Heraf er de 180 på kontoret i København.
Mikael Jørgensen, der for nylig blev forfremmet fra CEO for &Co i Danmark til øverste chef for NoA i Norden, siger om baggrunden for at slå bureauerne sammen:
"Samlingen af vores digitale bureauer i et, fælles internationalt powerhouse er en meget kraftig manifestation af vores strategi om at ville konkurrere med de absolut bedste, når det handler om at omsætte dyb kundeorientering til vindende produkt-, service- og kommunikationsløsninger. Med NoA ønsker vi ganske enkelt at blive den fortrukne partner, når det drejer sig om at skabe vækst – og vi har størrelsen, erfaringen og talentet til at lykkes med det."
Jakob Langemark, der er adm. direktør i Hello Great Works, bliver adm. direktør for NoA Ignite.
"Vores forretning vil fortsat primært blive målt på vores evne til at skabe fastholdelse og tilfredshed blandt vores kunder – og med de nye muskler skal vi bare blive endnu bedre til det. På den måde er vi ikke forskellige fra de kunder, vi rådgiver hver eneste dag. Tilfredse kunder (og engagerede medarbejdere) skabes igennem gode, resultatskabende oplevelser. Det skal vi fortsat og altid måles på," siger Jakob Langemark.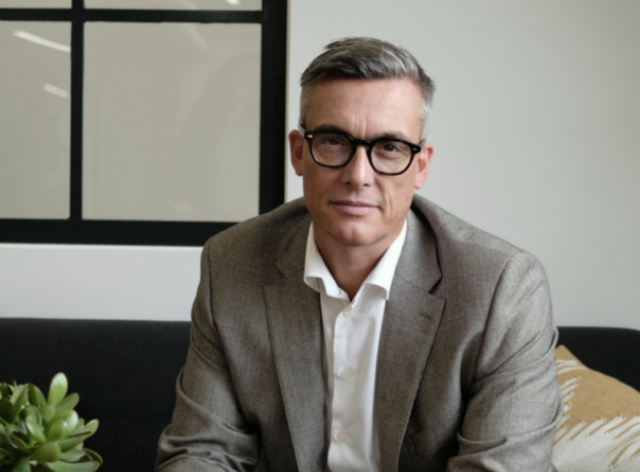 Jakob Langemark
Med Hello Great Works navneskift er der nu kun to bureauer i Danmark, der ikke bærer et NoA-navn: &Co og Bold. Det kan ligne en strategi og et varsel om flere navneskift, men det ligger ikke i kortene, siger Mikael Jørgensen.
"Når man kigger på karakteren af de projekter og de kunder, som Hello Great Works arbejder med, så giver det mening at etablere et fælles NoA-brand som ramme. Vi arbejder rigtig meget sammen på tværs af brands og lande, og familieskabet synliggøres altid. Men vi har ikke et princip om at uniformere vores brands. Vi er en kultur præget af styrken og engagementet hos hvert enkelt familiemedlem, så når vi som her foretager et navneskift, så er det fordi, det styrker bureauernes position," siger Mikael Jørgensen.
Følgende NoA-brands er repræsenteret i Danmark:
NoA Ignite
NoA Health
NoA Connect
NoA Consulting
NoA (The North Alliance) består samlet set af godt 900 medarbejdere og 115 partnere fordelt på kontorer i Oslo, Stockholm, Krakow, København og Los Angeles.
Foruden NoA Ignite består den danske NoA-familie af NoA Connect, NoA Consulting, NoA Health, Bold Scandinavia og &Co.