På en kold martsdag i Danmark fik både Ambition og Nordlid et gyldent skær, da 2022 ANA International Echo Award Virtual Gala blev afholdt.
Nordlid vandt guld med Hårklinikken, mens Ambition vandt både guld og sølv med Varelotteriet – samt sølv og bronze med Seat Danmark. Fem awards i alt.
Inden for awards har ANA en usædvanlig lang historie og præsenterer da også dét, der før kunne betegnes som VM i DM, som 92 years (& counting) of proven exellence. Sidste år var det 91 years of data-inspired exellence. Flere end 350 cases dystede, og hver eneste verdensdel var repræsenteret med indsendelser.
Danske cases står typisk stærkt i de datadrevne Echo-discipliner. Så stærkt, at årets dobbelt-guld og hånden-fuld faktisk blegner i forhold til sidste år, hvor danske bureauer og annoncører høstede 5 guld og 10 awards i alt. Det rykker imidlertid ikke en my ved bureauerne og kundernes glæde og stolthed.
Jeppe Berggreen, der er CCO i Ambition, siger:
"Varelotteriet vinder i data-kategorierne – og det er dér, hvor vi gerne vil være. Seat-casen er den eneste vinder i Automotive, og i Direct Mail bliver casen heller ikke overgået."
Han tilføjer:
"Både bureau og beslutningstagere hos kunden kan med rette ranke ryggen, for Echo Awards er en anerkendelse for værdifuldt arbejde i verdensklasse."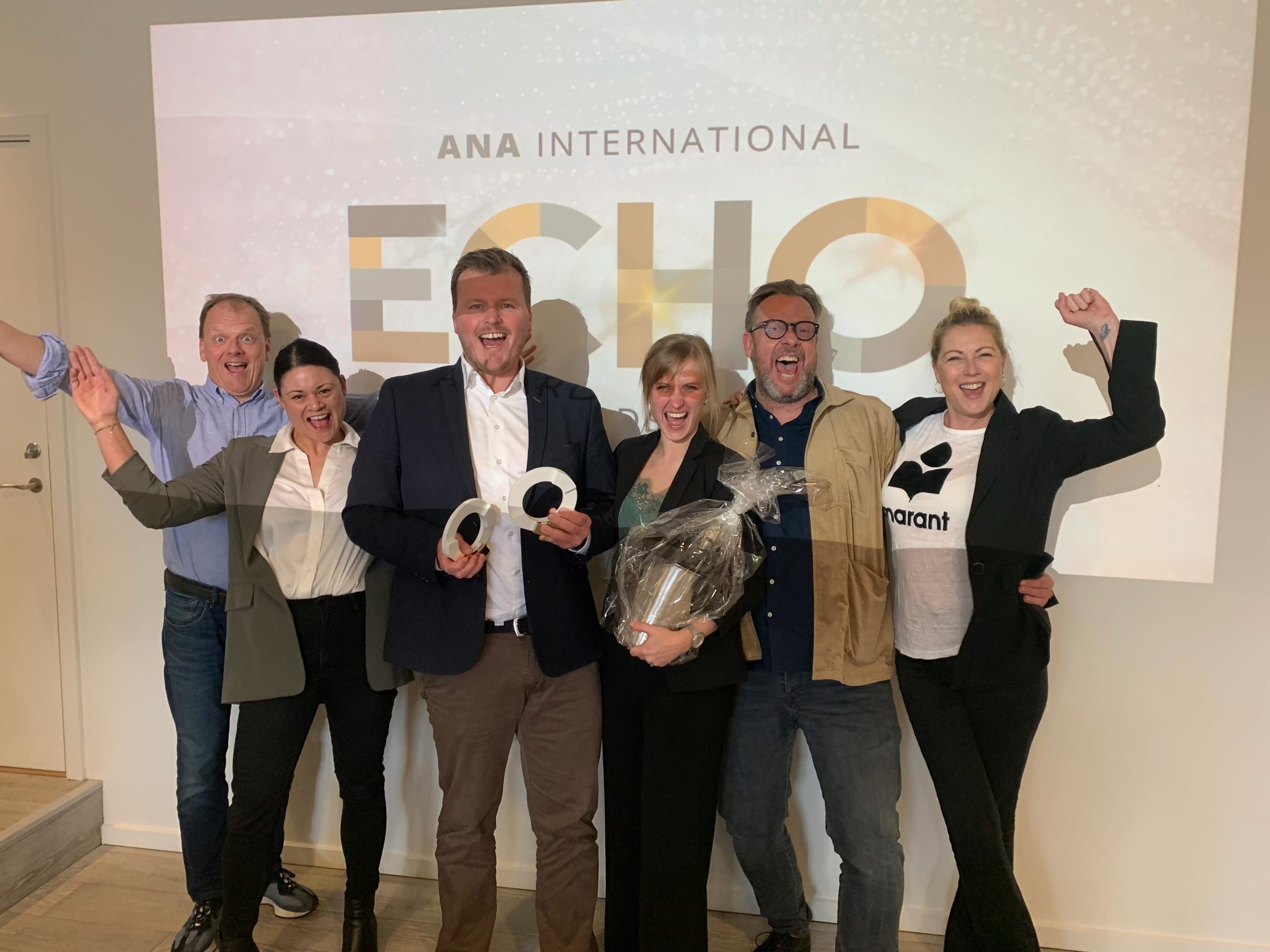 Holdet hos Ambition bag Seat-kampagnen
Hårtab og Tinder
Hos Nordlid siger CEO Lasse Nygaard om guldet og casen:
"Jeg er superstolt over anerkendelsen og af casen, der viser, hvordan Hårklinikken og vi har spejlet en unik, analog og individuel god kundeoplevelse til en lige så god digitalt funderet kundeoplevelse – uden at miste brandets særkende
Han suppleres af Malte Holm, SVP Global Strategy & EMEA Lead hos Hårklinikken:
"Casen afspejler en global ekspansion, der kun lige er startet. Mere end 50 pct. af alle kvinder oplever hårtab i løbet af deres liv, så markedspotentialet er enormt, og vores CX-transformation skal medvirke til at realisere det."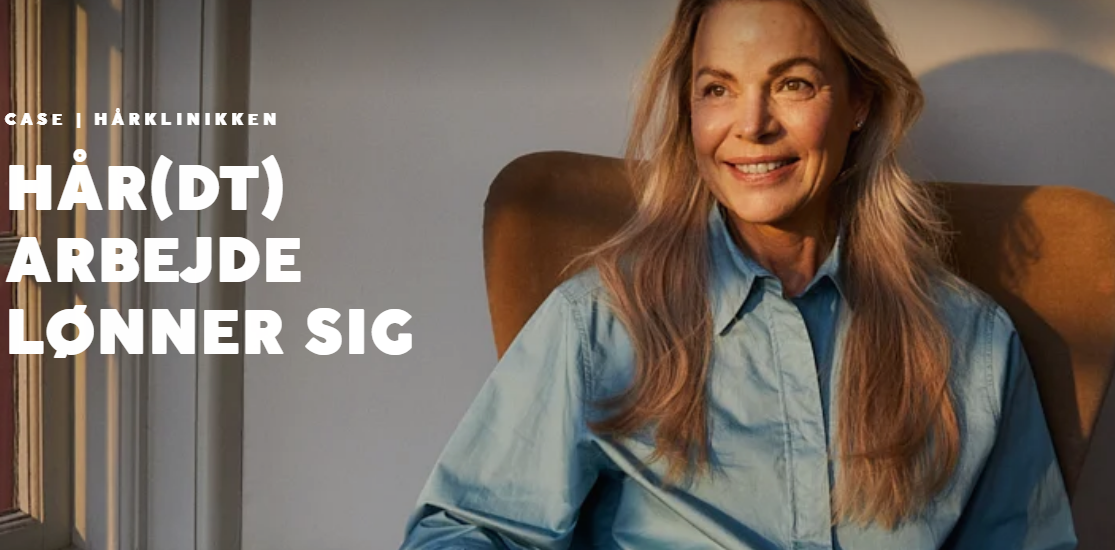 Varelotteriet og Ambition var nomineret i hovedprisen Diamond Echo Award. Den gik til dating appen Tinder for kampagnen Swipe Night, som var skabt af 72andSunny. Kampagnen præsenteres således af ANA:
"Swipe Night was a first-of-its-kind, live-action miniseries that lived solely inside the Tinder app, giving users a completely new way to match. The goal of the campaign was to create newfound cultural momentum for Tinder through sparking gen Z excitement, increasing social conversation, and enhancing brand sentiment."
Echo Awards 2022 – danske resultater
Guld
Sølv
Direct mail
Hands on the wheel
Seat Danmark og Ambition
Data-inspired insight
The win-win-win lottery
Varelotteriet og Ambition
Bronze
Automotive
Hands on the wheel
Seat Danmark og Ambition