For fem år siden samlede flere bureauer under samme paraply sig i eet bureau under navnet Ambition. Ifølge direktør Peter Nyemann det første rendyrkede datadrevne bureau i Danmark. Nu tager man endnu et skridt fremad, og fusionerer det 45 mand store bureau med en it-virksomhed med 30 medarbejdere, som blev stiftet i 2020. Det er NexusOne, som kalder sig "specialister med en dyb faglig indsigt i alle discipliner, der skal mestres, hvis man vil skabe reelle digitale forandringer."
Bureauet bliver et stærkt alternativ til traditionelle digitale bureauer og tunge it-konsulenthuse, skriver man i en pressemeddelelse, hvor man samtidig melder ud, at det nye navn bliver Nexus Ambition, og altså kommer til at have 75 medarbejdere. Med fusionen rykker Ambition, der har kontor på Nørrebro til Nexus' kontorer på Esplanaden.
CEO i det fusionerede selskab bliver Villy Gravengaard, der var CEO i NexusOne, og Ambitions CEO Peter Nyemann bliver bestyrelsesformand samtidig med, at han får en rolle som client service dirextor for udvalgte kunder og projekter.
"Vi har, først gennem fælles kundeprojekter, og siden gode snakke hen over sommeren, fået vendt alle sten, så vi kan komme med et ret overbevisende budskab om, at Nexus Ambition fra dag ét vil være et komplet digitalt bureau, der bliver en attraktiv partner for vores kunder. Vi har set et hul i det danske marked, hvor vi som digital bureaupartner kan understøtte hele værdikæden i virksomheders digitale vækstrejse. Og vi gør det i et tæt samspil med kundens interne organisation, hvor vi gensidigt udfordrer og sparrer med hinanden. Vi kalder det co-innovation: Vi udvikler ideen, løfter opgaven og tager ansvaret for eksekveringen sammen," siger Villy Gravengaard om baggrunden for fusionen.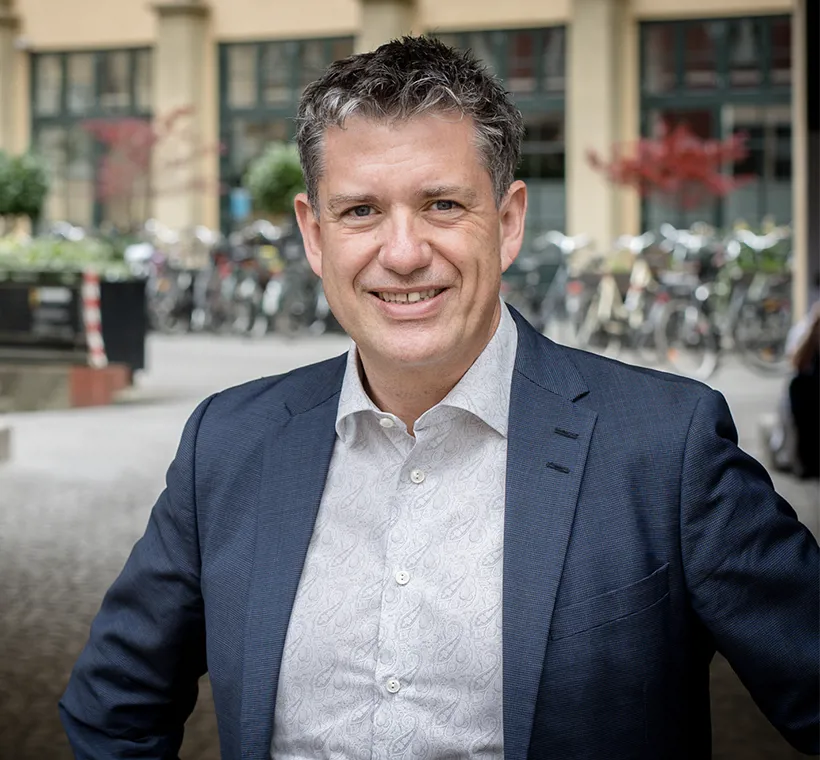 Villy Gravengaard
Peter Nyemann supplerer:
"Data og indsigter i data skaber det rette beslutningsgrundlag for digital forretningsudvikling, og netop adgangen til data er ofte udfordret alene på grund af manglende tilgængelighed i virksomhedens eksisterende it-systemer. Her har NexusOne nogle helt unikke kompetencer, som er alt afgørende for, at vi kan skabe forandring for vores kunder. Derudover kommer nye regler og lovgivning til at udfordre mange, og det er derfor helt afgørende for vores kunder at kunne indsamle og anvende 1. parts data med teknologiunderstøttelse. Med Ambitions dokumenterede evne til at styrke kundernes førstepartsdata og eksekvere på dem, bliver vi sammen det stærkeste hold til at omsætte data til god forretning og værdi for kunderne – helt ud i deres kundekontaktpunkter. Det glæder jeg mig personligt til."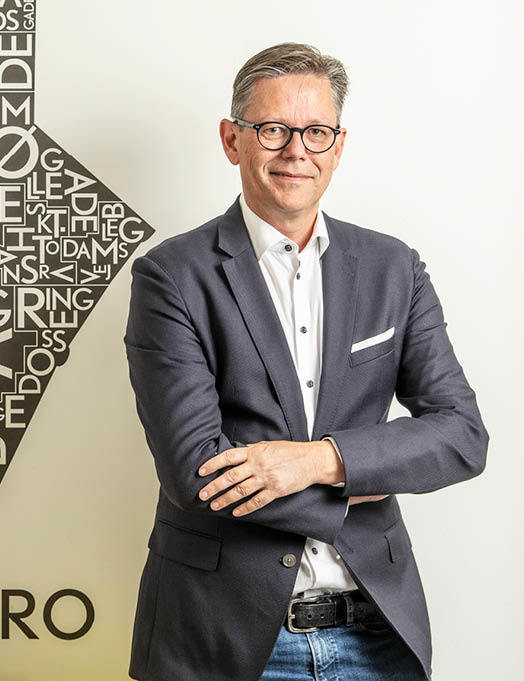 Peter Nyemann
Den forventede omsætning næste år bliver 90-100 mio. kr.
Ledelsen i det fusionerede bureau bliver: Bestyrelsesformand Peter Nyemann, CEO Villy Gravengaard, senior director (technology) Kjell Wittmaack, senior director (strategy & client service) Jeppe Berggreen, senior director (creative & media) Jacob Kildebogaard.
Partnerne fra de to virksomheder fortsætter. Det er fra Ambition: Peter Nyemann, Jeppe Berggreen, Jacob Kildebogaard, Grethe F. Berg, Carsten M. Olsen, Troels Fiig. Og fra Nexus One: Villy Gravengaard, Kjell Wittmaack, Nina Langkilde og Jonas Brock.