Uncle Grey, der i Bureaubiz' seneste to awardoversigter har ligget hhv. nr. 1 og 5, sagde i sidste måned farvel til bureauets to kreative direktører, Clara Prior-Knock og Andreas Hoff, der begge skal tiltræde Le Pub i Amsterdam.
Nu er afløseren fundet – og allerede tiltrådt bureauet: Peter Dalgas, der kommer fra Yellow Umwelt, hvor han var partner og creative director.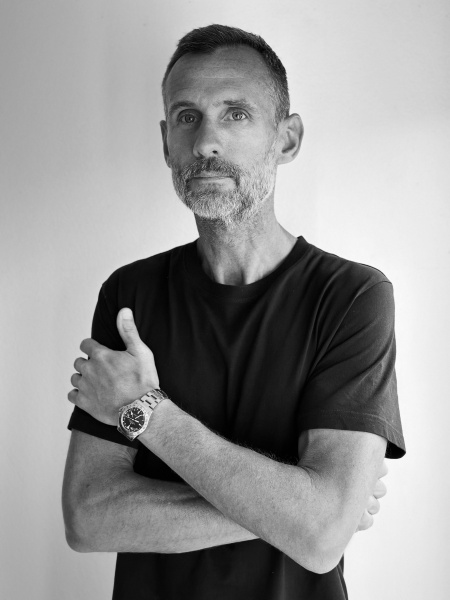 Lars Samuelsen, der som creative chairman er øverst kreativt ansvarlige på Uncle Grey, siger om ansættelsen:
"Jeg har kendt Peter i 5-6 år og har ved flere lejligheder diskuteret kreativitet med ham. Ikke nødvendigvis med henblik på ansættelse, men vores diskussioner efterlod mig med tanker, som blev aktiveret, da Clara og Andreas tog videre."
Han tilføjer: 
"Vi havde et felt på 5-6 stærke kandidater, men der var enstemmighed om Peter. Han er en ledende kreatør, der ikke kun har enorm kreativ erfaring og en passion for at levere ideer, men også – som hidtidig partner – har en stor forretningsmæssig forståelse.
Derudover har han i et par år arbejdet i Los Angeles, og det flugter godt med, at min. 65 pct. af omsætningen i Uncle Grey kommer fra globale brands."
Selv siger Peter Dalgas:
"Jeg kommer fra et partnerdrevet mindre bureau til et større globalt bureau – med globale kunder. Jeg har, som Lars nævner, i en periode prøvet det internationale, og hvis jeg skal fortsætte i det spor, så var Grey øverst på min liste."
Hvorfor øverst?
"Fordi Uncle Grey har dygtige folk med et virkeligt højt kreativt niveau. At skulle højne dette niveau gør mig ydmyg," siger Peter Dalgas og uddyber:
"Jeg har lyst til at drive kreativitet – og kreative mennesker. Og det kan jeg koncentrere mig om her. Min opgave bliver bl.a. at åbne yderligere for hele seniorlaget af kreative."
Lars Samuelsen tilføjer, at bureauet har fyret op under investeringen i kreativitet – også selv om man halverer antallet af creative directors:
"Vi har haft det bedste år, finansielt og kreativt. Og med de ansættelser, vi allerede har foretaget, og dem, der er på vej, har vi øget de kreative ressourcer."