Natten til mandag dansk tid blev én af verdens største tv-begivenheder afviklet, da vinderen af den amerikanske Super Bowl skulle findes. Traditionen tro er skærmtiden ikke kun forbeholdt de amerikanske fodboldspillere og det stort anlagte halftime show, men også til lejligheden kreerede reklamer fra alverdens brands.
Corona-situationen i USA betød bl.a. at Raymond James-stadionet i Tampa, Florida kun var cirka en tredjedel fyldt med tilskuere. Men ikke kun tilskuere glimrede ved deres fravær. Virussen satte også sit præg på showet fra annoncørsiden, da brands som Coca-Cola, Pepsi og Audi, der normalt har købt skærmtid i reklameblokken, i år valgte at droppe Super Bowl-reklamerne – angiveligt af økonomiske årsager.
En anden fast Super Bowl-kreatør, Budweiser, droppede også reklamen, men havde held med et andet marketingstunt, da virksomheden valgte at donere den prominente reklameplads – der i år angiveligt skulle koste omkring 5,5 mio. dollars for 30 sekunder – til public service-annonceringer om Covid-19-vaccinationer. Til gengæld sendte moderselskabet Anheuser-Busch en minut lang reklame, mens lillesøsteren Bud Light også havde en selvstændig reklame med i strømmen.
Humor i stedet for purpose
Også på indholdssiden kunne coronakrisen anes, mener brandstrateg Jacob Holst Mouritzen. Flere brands har i år lavet sjove og lethjertede reklamer, hvilket ifølge Jacob Holst Mouritzen godt kunne tegne antydningen af en tendens. Årsagen tilskriver han særligt coronavirussen, der det seneste års tid har lagt en alvorstung dæmper på verden, men også de seneste års ekstremt purpose-orienterede markedsføring.
"Vi har haft et purpose-begreb, der har fyldt det hele. Det ligner nu, at reklamerne i stigende grad forsøger at udfylde et behov for, at nogen underholder og letter stemningen, så det hele ikke er så alvorligt."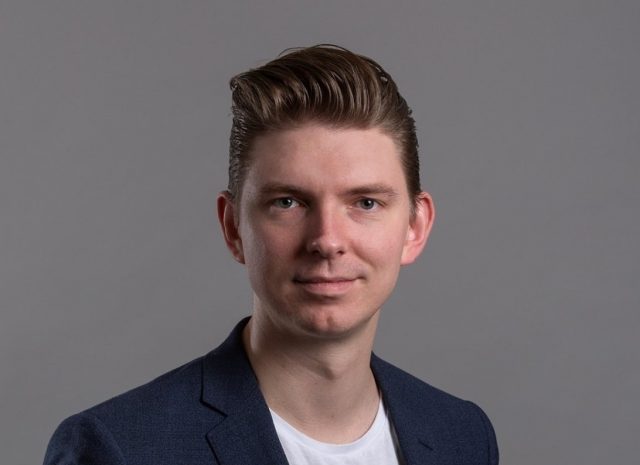 Jacob Holst Mouritzen
Han fremhæver General Motors' halvanden minut lange reklame, der har den amerikanske komiker og skuespiller Will Ferrell som hovedperson, som et godt eksempel på tendensen. Her er præmissen, at det er kommet Will Ferrell for øre, at Norge er førende inden for el-biler, hvilket skal være løgn, hvis det står til ham. Han – og General Motors – tager kampen op, hvorfor han drager til Norge.
https://www.youtube.com/watch?v=yCy-a_E2I3s&feature=emb_title
Ifølge Jacob Holst Mouritzen er det et markant anderledes take, end hvad man måske kunne forvente – især fordi purpose-tilgangen ville ligge lige til højrebenet, da budskabet netop er, at General Motors øger indsatsen omkring elbiler.
"De seneste år har man kunnet aflæse en direkte korrelation mellem antallet af humor- og purpose-reklamer. Jeg tror, at humoren er på vej tilbage, for folk vil ikke have de her tragiske reklamer, hvis man kan kalde dem det. Jeg tror, det er en tendens, vi vil se mere til. For på reaktionerne på årets reklamer, ligner det også, at humoren er den bedste måde at brænde igennem med et budskab."
Dén tendens er Jacob Holst Mouritzen ikke ene om at spotte. I efteråret slog bl.a. Thomas Torp dørene op for produktionsselskabet Klub Moderne, der vil bringe humoren tilbage i reklamefilm – fordi vi danskere trænger til noget at grine af. Det affødte en diskussion om forholdet mellem purpose og humor, hvor kritikken lød, at de to ikke er modsætninger, for purpose er en strategi, og humor en måde at eksekvere på. Hertil svarer Thomas Torp, at humor netop kan bygge bro mellem purpose og forbruger, og at man ikke nødvendigvis behøver at "iklæde strategien sørgedragt og klaver i mol."
Super Bowl er kommerciel dillermåling
Flere af årets reklamer dyrkede også det mærkelige – som Cadillac, der har skuespilleren Timothee Chalamet som 'Edgar Scissorhands' i et reboot af filmkarakteren med næsten samme navn, og Cheetos, der får skuespiller-ægteparret Mila Kunis og Ashton Kutcher til at synge-diskutere til Shaggys 'It wasn't me'-hit – hvilket måske kan antyde, at der om ikke andet bliver leget med formatet.
https://www.youtube.com/watch?v=0KAlqthD6Gc&feature=emb_title
Det sås også med Reddits tekstreklame, der angiveligt er den første Super Bowl med en varighed på 5 sekunder. Og den har også formået at vække en del opmærksomhed, bemærker Jacob Holst Mouritzen, der dog ikke mener, at det i år skulle være markant anerledes at markedsføre sige under Super Bowl, hvorfor det undrer ham, at store brands har fravalgt Super Bowl-reklamen.
"Super Bowl-reklamen er kommerciel dillermåling. Det handler om at placere sit brand front, right and center, og det findes der nærmest ikke en større platform at gøre det på. Med andre ord er the medium stadig the message. Som platform er Super Bowl også uforlignelig, for det er et af de eneste steder, hvor du som annoncør ved, at folk ser og taler om reklamerne, og hvor de spiller en kulturel rolle," siger han og fortsætter:
"Det er en helt unik rækkevidde, og det er så bred en målretning, man kan få som markedsleder. Derfor er det i min optik mærkeligt, at brands som Coca-Cola og Pepsi ikke vil annoncere under Super Bowl i år. Jeg ved det ikke med sikkerhed, men jeg vil da tro, at forretningerne har det godt, og at der er plads i budgettet til en Super Bowl-reklame. Og hvis begrundelsen er, at man vil spare pengene, så siger man jo samtidig, at marketing ikke virker. Der kan jo være analyser, der viser, at på grund af nedlukningen af restauranter mm. er der ikke potentiale for at løfte salget, hvorfor det måske giver økonomisk mening ikke at købe et dyrt reklamespot. Men jeg vil dog stadig mene, at fordelene ved en sådan reklame for et brand som Coca-Cola burde opveje ulemperne."
Kan udmeldingen ikke forstås som en slags larmende tavshed? At folk vil bemærke fraværet af de store brands eller fatte sympati for dem, fordi de ikke bruger penge på markedsføring under pandemien?
"Den køber jeg ikke. I den brede befolkning er der ikke mange, der lægger mærke til, at de ikke annoncerer. Jeg tror ikke på, at man kan få mere effekt ud af ikke at være der, end ved at være der. Der er stadig en god grund til at lave en Super Bowl-reklame – det er hamrende effektivt, hvis man gør det ordentligt. Omvendt kan de store brands godt tillade sig at trække sig. Der er ingen, der glemmer brands som Coca-Cola og Pepsi lige foreløbigt. Men jeg vil ikke foreslå dem at blive ved de næste 10 år."
Jacob Holst Mouritzen mener også at Budweisers ikke-markedsføringsstunt er en balancegang. For selvom det er sympatisk at bruge pengene på hjælp til kampen mod Covid-19, så klinger det hult, at man har lavet en kampagne om, at man ikke bruger penge på at lave en kampagne til Super Bowl.
"Hvert år er der nogle, der forsøger sig et stunt i den stil. Det lykkes for Budweiser i år, fordi de gjorde det hele to uger inden Super Bowl. Men jeg synes stadig, det klinger hult. Kald mig bare kyniker, men de har jo ikke gået stille med dørene omkring det, så der er i hvert fald ikke sparet penge."