Las Vegas danner i disse dage rammen om IBM's store årlige event for marketingprofessionelle, IBM Amplify.
Under overskriften 'how to redefine customer engagement in the cognitive era' er tusindvis af kunder og partnere blevet præsenteret for IBM's budskaber omkring kunderejsens forandring med kunstig intelligens. Imponerende kundecases bekræfter, at IBM har fat i den lange ende.
Kunstig intelligens er en realitet, og IBM er den første på markedet med ikke færre end 12 Watsonbaserede løsninger inden for Customer Engagement, der understøtter kundens livscyklus fra A til Z, fra marketing over salg til forsyningskæden.
Det i sig selv er en magtdemonstration fra IBM's side i et marked, hvor alle taler om betydningen af kunstig intelligens for marketingdisciplinen, men kun IBM har taget skridtet og udviklet en så ambitiøs portefølje af løsninger.
At IBM Watson Customer Engagement samtidig kan anvendes af såvel små som store virksomheder er endnu en appelsin i turbanen for såvel partnere som kunder. Også selvom det er store brands som Adidas, HSN og HR Block, der går forrest.
Watson når ud til en mia. mennesker i 2017
2017 er gennembrudsåret for kunstig intelligens. Ifølge Ginni Rometty, Chairman, President og CEO i IBM vil Watson nå ud til én milliard mennesker i 2017.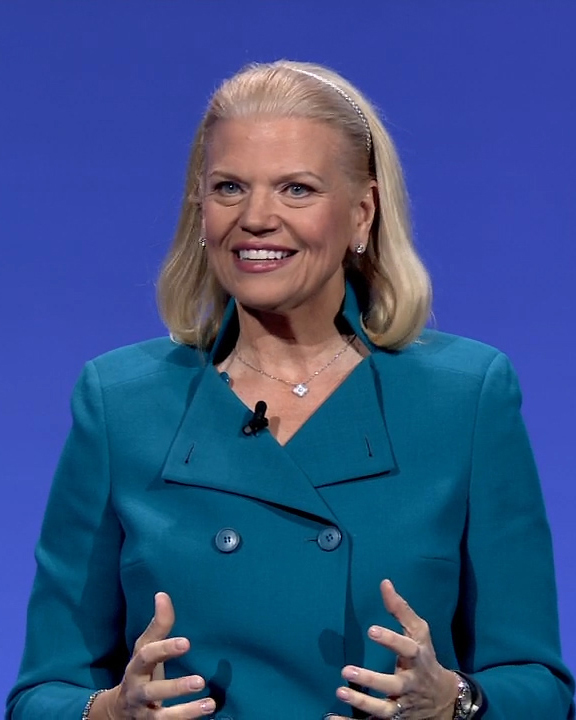 Ginni Rometty, Chairman, President og CEO i IBM på scenen i Las Vegas 21. marts 2017.
Kunstig intelligens gør allerede en stor forskel i mange brancher, og i 2020 vil kunstig intelligens understøtte de fleste forretningsbeslutninger, fortalte IBM Danmarks adm. direktør Henrik Bodskov. Det vil marketingprofessionelle også opleve.
Vi vil få ny og øget indsigt i kundernes adfærd og præferencer og kan skabe helt nye salgsmuligheder. Opgaven handler ikke blot om at indsamle data og kortlægge adfærd, men at koble velkendte data sammen med nye data som kontekst, tid/sted, følelser og hensigter i realtid.
I takt med, at forbrugerne møder brands på flere forskellige platforme, stiger deres forventninger til, at brandet kan skabe en meningsfuld, relevant dialog med dem.
Det er uden tvivl en udfordring for virksomheder i dag. En intelligent, relevant og målrettet marketingindsats vil booste forbrugernes tillid til brandet, fortalte Mark Simpson, IBM VP Offering Management, Watson Marketing.
Tillid til teknologi er altafgørende
Uden tillid til teknologi kommer vi ingen steder, fortalte Ginni Rometty. Teknologien skal frem for alt servicere mennesker, skabe transparens og opbygge kompetencer.
"Your data is your data and your insights are your insights", konkluderede hun og slog dermed fast, at vejen til succes med kunstig intelligens er brolagt med datasikkerhed.
De næste par år bliver vanvittigt spændende. Jeg er overbevist om, at kunstig intelligens vil komme den usammenhængende kunderejse til livs, hvor push-marketing og upersonificeret kommunikation hersker og i stedet skaber en sikker og målrettet kunderejse til stor gavn for både forbrugere og brands.
Lad os håbe, at EU har taget højde for den hastige udvikling inden for kunstig intelligens i den nye persondataforordning, som træder i kraft i 2018.