I denne uge blev shortlisterne til Diamanten (Danish Internet Awards), afsløret og for et par uger siden var Danish Digital Award ude med deres nomineringer.
Masser af rigtig godt arbejde, stærke cases og fremragende resultater.
Men til trods for et pænt antal kategorier begge steder og bred anerkendelse af håndværket, har ingen af de to award-shows fundet grund til at hædre årets bedste tekstarbejde.
I hvert fald ikke sådan direkte ved navns nævnelse.
De kloge mennesker bag begge priser har uden tvivl deres grunde til at skære kategorierne til, som de har gjort. Men det kan alligevel undre, at man ikke vælger at fokusere mere på, hvad der rent faktisk står skrevet og kommunikeres på de websites, apps, posts, osv., der skabes i dagens Danmark.
Specielt når man kigger over skulderen på internationale awards som Webbys og Lovie Award, hvor copywriting honoreres på lige fod med andre håndværk.
Det handler ikke så meget om, at tekstforfattere misser chancen for at stå på scenen og modtage folkets hyldest (det er der heldigvis en del, der får fornøjelsen af alligevel).
Men denne slags prisuddelinger er med til at sætte kursen fremadrettet og hæve barren rent kvalitetsmæssigt. Og ved i højere grad at anerkende tekstforfatning som håndværk, kunne man være med til at højne standarden inden for dette felt også, ligesom det er tilfældet med design, UX, teknologi, strategi, osv.
Det ville igen føre til endnu flere gode, digitale løsninger og websites, hvor teksten er med til at underbygge konceptet og den overordnede idé.
Tag som eksempel det amerikanske barberbladskoncept Dollar Shave Club. De fleste kender sikkert filmen, der har rundet 24 millioner visninger på Youtube:
Men den skæve og humoritsiske tone stortrives i høj grad også, hvis man går ind på sitet https://www.dollarshaveclub.com.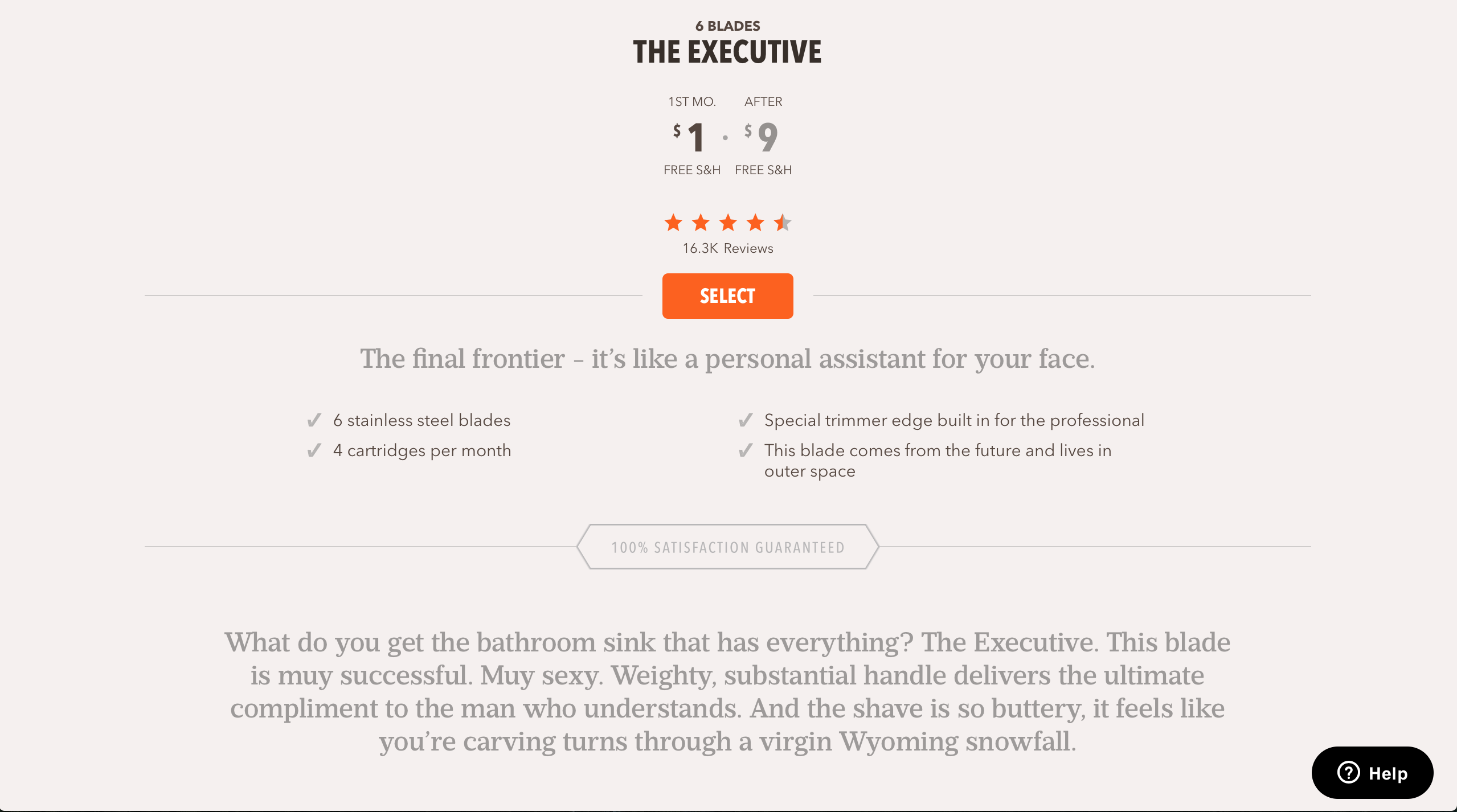 Hvor man blandt andet finder en af verdens pt. mest lyriske beskrivelser af en barbering: "The shave is so buttery, it feels like you're carving turns through a virgin Wyoming snowfall".
Og hofmodellen blandt barberskrabere, The Executive, beskrives som "This blade comes from the future and lives in outer space". Jeg får lyst til at bestille med det samme, min sparsomme skægvækst til trods. Tag min penge og skrab mig glat.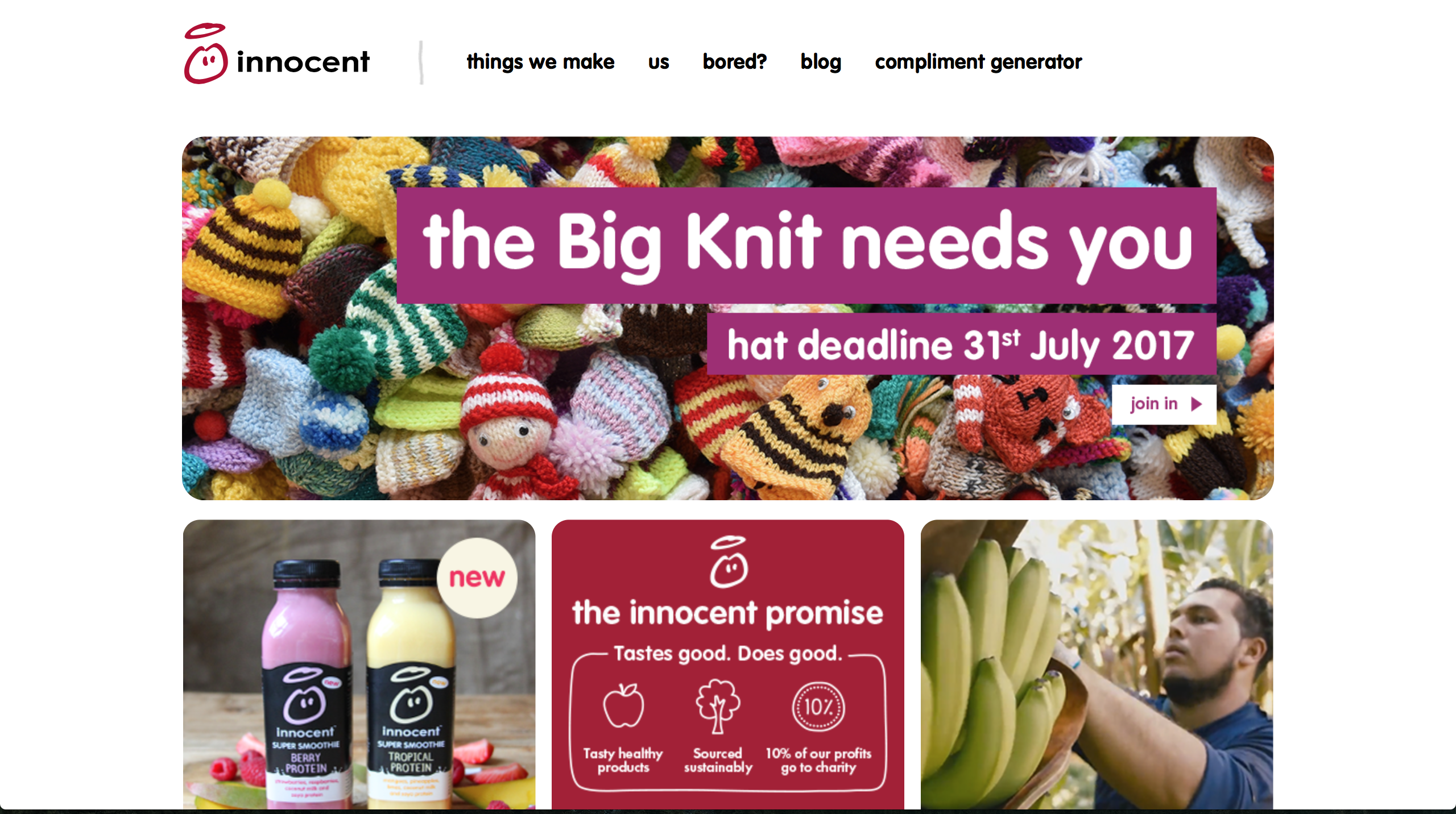 Tekstforfatterne bag det engelske juicebrand Innocent gør ligeledes et fremragende stykke arbejde, når det handler om at bringe brandets personlighed og tone til live på http://www.innocentdrinks.co.uk, hvor man bl.a. finder følgende beskrivelse af firmaets værdier:
"When we're all old and grey and sitting in our rocking chairs, we want to be able to look back and be really proud of the business we all helped to create. We think the best way of achieving this is by living the values that are closest to our hearts. Our five values reflect what we are, how we do things, and where we increasingly want to be. And they hang above every loo in the building so we get to remember them everyday".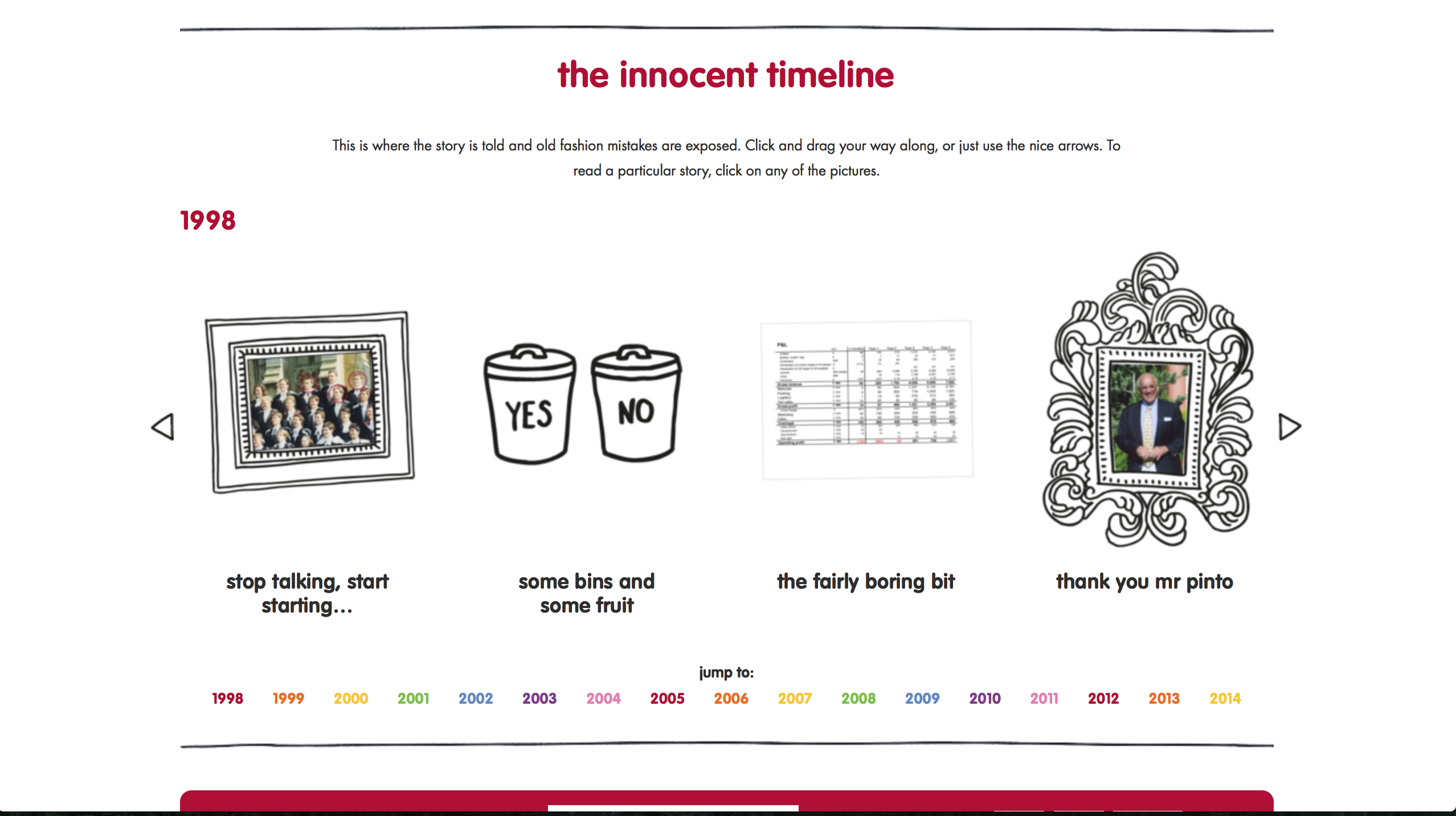 Gå selv på opdagelse på de to websites og oplev noget indhold, der både formidler, forfører og underholder læseren.
Den slags tekstarbejde ser vi ganske enkelt for lidt af herhjemme.
Det skyldes flere ting, men alt for ofte fokuseres der lidt for ensidigt på det visuelle og strukturelle og for lidt på, hvilken historie der fortælles til brugeren.
Ofte har man en mistanke om, at der slet ikke har været en tekstforfatter ind over. Og det er en skam, når man nu har chancen for at engagere potentielle kunder og få brandets personlighed ud at leve i selv den mindste opdatering og knap-tekst.
Som shortlisterne ved Diamanten og Danish Digital Award viser, skabes der sindssygt mange gode digitale løsninger herhjemme. Så var det ikke på tide, at vi fokuserede noget mere på tekstdelen og gav det gode arbejde endnu et løft?