Vi ved det godt alle sammen: de gamle slipsedrenge fra mediebureauerne har skiftet ham og er blevet branchens nye rockstjerner. De sælger analyser, indsigter og sikkerhed og krydrer oven i købet med nemme eksekveringer, her og der.
"Ja, vi kunne ikke lade være med lige at få et par idéer", siger de efter præsentationen og vender det analoge pap, som reklamebureauerne forlod for 10 år siden. Letkøbte one-offs, måske. Men det er god karma, enkelt og uimodståeligt. Det skal nok gå.
Digitale evangelister har glade dage, for teknikken er blevet hellig. Den er blevet ophøjet til en idé i sig selv og mens de venter på, at annoncørerne også opdager at data ikke er en idé, skruer de klogeligt op for de menneskelige hen- og indsigter og kommer udfordringen i forkøbet. Det skal nok gå.
Ved siden af de sjove udstoppede dyr, som med døde øjne kigger på de sidste rester af art directorens blå hanekam, står reklamebureauerne til gengæld og træder sig selv lidt flovt over tæerne og mindes en tid der var engang.
Det siger sig selv at det skulle gå sådan. Alt er som det skal være.
Nytænkningen er svigtet
For på ryggen af en krisetid, hvor den gode ide netop kunne have vist sin sande værdi og for alvor trådt i karakter, har den samlede reklamebranche – på nær de klassiske undtagelser – solgt ud. Backstab'et sin egen vigtigste vare; nytænkning.
Måske var man bange for ikke at kunne betale afdragene på de fire hvide Supra'er på parkeringspladsen og derfor sagde man ikke fra, når klienterne – forståeligt nok – blev krampagtigt sikkerhedssøgende.
Jeg ved det ikke. Verden er nok lidt mere nuanceret end skitseret her.
Men een ting ved jeg: Fortællelysten har fået det svært. Det et veritabelt mareridt at se en reklameblok eller at færdes på nettet uden AdBlockeren slået til.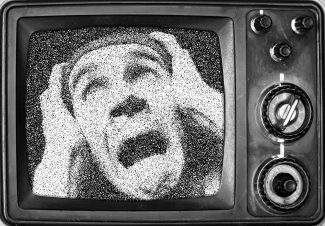 Der er langt imellem snapsene. Selv på mediebureauerne kender jeg ingen, der ikke selv sørger for at opdatere deres AdBlocker-software med jævne mellemrum.
Til et debatmøde i brancheforeningen sad jeg for nogle måneder siden og diskuterede emnet med en række mediefolk. Alle ved den er gal, men ingen ved hvad de skal gøre. Løsningen er at imødegå AdBlocker-software, med Anti-AdBlocker-software, og så ellers tvangsfodre publikum på vanlig vis.
Seriøst.
Det passer.
Det skal der sgu nok komme reklame-fois gras ud af, folkens.
Jeg foreslog om man ikke bare kunne lade være. Altså lade helt være.
"Men så har vi jo ingenting at lave", svarede de.
Og nej. Så har vi ingenting at lave. I hvert fald ikke hvis vi er i branchen for at irritere verden mest muligt.
Alle er altså i gang med at genopfinde sig selv og det er rigtig sundt.
Mediebureauerne tænker i teknik.
De digitale bureauer forsøger at gøre teknikken menneskelig.
Reklamebureauerne ville ønske de havde noget spændende at sælge, for nytænkningen og modet blev det første offer på krisens alter.
Og branchen lider imens af en eklatant mangel på gode idéer og stærke fortællinger. Noget vi forbrugere kan forelske os i.
Hvem skal løse dét?
Det skal du. Ja, dig.
Et relevant spørgsmål
Med en floskel, skal alle vi intelligente, moderne og dristige kommunikatører måske til at tage vores egen medicin. Måske endda tage den bagi. Som man siger. Mærke hvordan det føles, når man bliver kurtiseret af kælne reklamefloskler og ligegyldige produkter, der skal gøre verden til et bedre sted. For producenten.
Ideen – eller løsningsforslaget om man vil – er altså ganske enkel: kig engang på den seneste kampagne du har haft fingrene i. Ligegyldigt hvor du kommer fra i branchen, så kig engang på den sidste produktion og spørg dig selv: ville jeg selv blive forelsket, hvis jeg mødte lige netop dén her kommunikation.
Ville du?
Helt ærligt? Ville du føle dig underholdt, talt op til, engageret eller ville du føle dig som gidsel i endnu en annoncørs forsøg på at få din opmærksomhed?
Det virker måske banalt, men som man siger i England "Banality; a saviour".
Hvis du ikke selv ville synes det var interessant, så er der stor sandsynlighed for at ingen andre heller ville synes det.
Branchen trænger til at komme i kontakt med virkeligheden og virkeligheden er, at ingen elsker reklame. Alle hader reklame.
Jo, de gør. Ingen savner flere kampagner. Intet individ sidder lige nu og håber på at blive gjort til en del af "de fællesskabsorienterede" og som en passiv målgruppeko blive ramt af endnu et fesent stykke reklamekommunikation.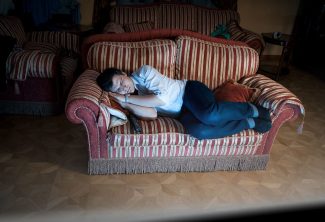 Men vi har nemt ved at forelske os i services og brands, der kan give os en plads i det store sociale hierarki.
En af vores klienter inviterede til ledergruppemøde og konkluderede her at alt hvad de fremover kommunikerede skulle have "brassballs". Simple as that. Hvor cool er dét?
Det skal jeg sige dig: det er pissecool. Og meget, meget enkelt.
"Har det nosser af messing?" spørger de hinanden inden de sender noget ud i verden. Og hvis svaret er nej, så ryger det i skuffen. Definitionen af brassballs er nok forskellig fra virksomhed til virksomhed, men du forstår meningen.
En indvending man ind imellem hører er, at "jeg er jo ikke selv i målgruppen". Og det er klart, at hvis man er 55 år gammel og laver kommunikation til en 5-årig, så føler afsender og modtager nok ikke de samme ting.
Man ville ikke selv forelske sig i den talende pony. Og så alligevel.
Alligevel forelsker jeg mig for eksempel håbløst i P&G's kampagne "Proud sponsor of moms", på trods af at jeg ganske enkelt ikke er i stand til at være mor.
De iskolde købmænd fra P&G har sikkert siddet med deres iskolde købmændsøjne og kigget på deres iskolde købmandsbudgetter og perspektiveret det hele over på den stort anlagte WinterOlympics-kampagne og spurgt: synes jeg selv det er fedt?
Det tror jeg de synes.
Det synes jeg også.
Når branchen er i knibe, er det fordi den lider af mangel på boldness. Der findes ingen formel-løsninger, når produktet er forelskelse. Men man kan da spørge sig selv: ville jeg selv blive forelsket? Ville jeg?