"Hvad er der sket i denne uge, som for altid har ændret min profession?"
Det er et godt spørgsmål at stille sig selv, hver fredag inden man tager på weekend.
Jeg lærte metoden for nyligt af Emilie Bell på Columbia University i New York, hvor hun er professor i digital journalistik. Det er et spørgsmål, som hun hver uge stiller sine studerende for at tvinge dem til hele tiden at have et skarpt øje på den digitale revolution.
Selv blev hun hentet til det verdensberømte universitet, fordi hun som digital chefredaktør på The Guardian i London var en pionér indenfor digital nyhedsformidling.
Columbia University uddanner ikke længere blot sine journalister til at blive ansat på New York Times eller CNN. De uddanner dem også til at være iværksættere. Til at opbygge deres eget personlige brand via blogs, Twitter og andre sociale medier. Og til at tjene deres egne penge. I stedet for at beklage udviklingen, har Columbia School of Journalism taget den til sig .
Også i Danmark findes der bloggere og journalister, som tager sig godt betalt for at skrive om nye produkter eller ydelser mod betaling. Og som bruger deres netværk i mediebranchen til at sprede de kommercielle budskaber. Men i forhold til USA, betræder vi stadig jomfrueligt land.
Nyeste fænomen på reklameverdenens hovedgade, Madison Avenue, er den såkaldte "Native Advertising".Begrebet dækker over sponsoreret indhold, der er mere eller mindre kamoufleret som redaktionelt materiale.
Produktet tilbydes i øjeblikket af seriøse mediehuse som The Washington Post, The Atlantic og Forbes mens blandt andre CNN og Hearst overvejer at følge efter.
Native kan oversættes til oprindelig – det vil sige du "køber"  en journalist fra den oprindelige "stamme" – altså avisens redaktion. I modsætning til den traditionelle annoncør, der for at blive i sproglige billeder, er ligeså malplaceret og uvelkommen som en koloniherre på en fremmed kyst.
Annoncørerne betaler naturligvis en langt højere pris, end hvis de eksempelvis køber en traditionel banner reklame. Men metoden er også langt mere effektiv, i en tid hvor de fleste forbrugere gør hvad de kan for at begrænse reklamerne på smartphones, tablets og computere. Med "Native Advertising" udstyres annoncøren med redaktørens magt.
Under mit besøg på Madison Avenue for nyligt, mødte jeg en af veteranerne indenfor PR-branchen, Don Middleberg. Hans nyeste firma "Laundry Service", har specialiseret sig i at levere kommercielt indhold til journalister via sociale medier. Det er altså hverken tøj eller penge som vaskes hvide, men budskaber.
– Der er ikke noget nyt i, at journalister er til salg. I gamle dage inviterede vi på presseture, spiste god frokost eller holdt pressemødet om eftermiddagen i en populær bar. Ingen har tid til den slags længere. Idag sidder journalisterne hjemme foran deres computer. De har konstant brug for indhold de kan dele med deres fans og followers. Det leverer vi. Forholdet mellem PR-branchen og journalisterne har aldrig været bedre, siger Don Middleberg med et smil.
Erfarne PR og reklamefolk vil muligvis hævde, at Native Advertising blot er et nyt navn for velkendte metoder, hvor man længe har kunne handle sig til redaktionel omtale.
I Danmark kender vi det blandt andet fra diverse avis tillæg om bolig, biler, mad, rejser osv. De har officielt til formål at skaffe annoncører, men deres redaktionelle indhold er typisk ikke underlagt de samme krav om redaktionel uafhængighed, som eksempelvis avisens første sektion.
Det nye er omfanget af mediernes krise, og dermed behovet for at tænke nyt.
Når en avis som The Washington Post er begyndt at sælge redaktionel omtale under navnet BrandConnect, er der næppe tvivl om at fænomenet vil brede sig til Danmark.
Udgiverne har valget mellem at skære ned i takt med den faldende omsætning, eller udvide og udbygge deres ydelser.
At tage kampen op med reklamebureauer, mediebureauer og PR-bureauer er en oplagt mulighed for at udvide forretningen. Der er med andre ord gået ild i den berømte "firewall" mellem redaktion og annonceafdeling.
– Hvad er der sket i denne uge, som for altid har ændret min profession? lød spørgsmålet. Native Advertising er svaret, hvis du arbejder med medier, PR eller reklame. I næste uge kommer der helt sikkert en nyt.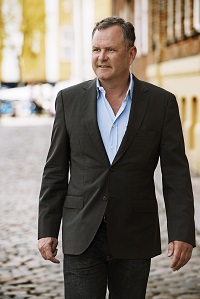 Indlægget er også blevet bragt i Børsen den 24. maj 2013