Fremtidsforskere, technørder, varmluftballoner, barbecue ribs, startup-drømmere, internetfænomener, rodeo, businessguruer, Barack, køer, sponsorøl, robotics, Uber vouchers og Willie Nelson. SXSW har det hele og er en (for) stor mundfuld at indkapsle i en onlineartikel.
Det overordnede tema på årets SXSW var, at den teknologiske fremtid, vi har hørt om de seneste 5-10 år nu endelig er blevet virkelig, folkelig og – ikke mindst – til at betale.
VR-teknologi var det største samtaleemne. Oculus Rift, som Facebook ejer, kan købes fra nu af til $599 og særligt spil- og filmindustrien investerer heftigt i nye fortælleformer, forretningsmodeller og sociale kommunikationspunkter. Men også brands har store muligheder i vente. Det gav f.eks. Budweiser deres bud på SXSW her.
Men hvordan er SXSW egentlig set med marketingøjne?
På Advice tog vi i år af sted sammen en række af vores gode kunder. Vi var en gruppe på 12. Nogle med et par SXSW's i bagagen. For andre var det første gang. Men bestemt ikke sidste.
Pia Funch Braskhøj, kommunikationschef hos Lederne, tog til Austin og blev fuldstændig overvældet.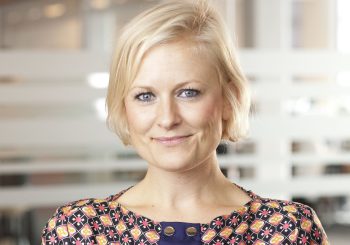 "Konferencen gav mig en masse fagligt brændstof. En væsentlig del af SXSW er, at man kan komme helt tæt på internetalderens superstjerner og høre oplæg med de førende eksperter inden for Virtual Reality, ArtificiaI Intelligence, branding, Internet Of Things, Social Media etc. Profiler som sjældent kommer til Danmark.
Jeg deltog bl.a. i en panaldebat om "The State of Media and Tech" med Mashable-stifter Pete Cashmore, hørte Keynoteforedrag med bl.a. direktøren for Googles førerløse biler Chris Urmson, headspace-founder Andy Puddicombe og professor Douglas Rushkoff om sin nye bog "Throwing Rocks at the Google Bus" – for bare at namedroppe et par enkelte.
Det var alle store oplevelser på forskellig vis. Nogle af dem kan jeg omsætte til min dagligdag, andre var blot inspiration og en vild oplevelse. Så hvad fik jeg ud af konferencen? Vilde oplevelser, nye perspektiver og inspiration fra den anden side af andedammen. Det er en slags Roskilde Festival of Marketing," siger Pia Funch Braskhøj.
Kan du bruge det konkret i din hverdag?
"Ja, bestemt. SXSW handler om meget mere end droner, 3D-print og Artificial Intelligence. Med tracks om "Branding & Marketing", "Content & Distribution" og "Work & Career" fik jeg rig mulighed for at blive inspireret i mit daglige arbejde.
Jeg blev blandt andet inspireret i forhold til "Social Costumer Care", hvor jeg deltog i en paneldebat og fik gode input fra blandt andre "American Airlines" og "General Motors", og jeg har gjort mig nye tanker omkring, hvordan vi hos Lederne i højere grad skal arbejde med Employee Advocacy på sociale medier.
Og så blev jeg bekræftet i, at en øget satsning på video er den rette vej at gå. Og på det ledelsesmæssige plan blev jeg totalt inspireret af professor Brené Brown og hendes forskning og budskaber om "Daring Greatly."
Formidling, vi kan lære af i Danmark
For Rune Huvendick Jensen, kommunikationschef på Dansk Arkitektur Center, var det anden gang i Austin. For ham er særligt konferenceformen en inspiration i sig selv.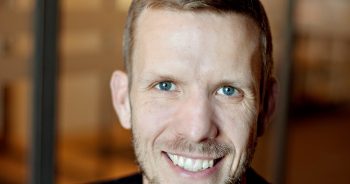 "Nu arbejder vi jo meget med konferencer og events på DAC, så alene det at mærke stemningen, koordineringen og hvordan bykulturen fletter ind i konferencen, er en kæmpe inspiration. Og selvom der er vanvittigt mange oplæg, talks, keynotes osv. – både de gode og de mindre gode – så er det faktisk også interessant at studere måden at fremlægge på.
Ofte er oplægsholderne virkelig gode formidlere, der bruger få, men meget velvalgte slides og ellers fokuserer på selve fortællingen på en overbevisende og meget personlig måde. Der har vi noget at lære i Danmark," siger Rune Huvendick Jensen.
Men hvad tager du med hjem rent fagligt?
"Jeg tog til SXSW efter cases og inspiration indenfor det man bredt kan kalde digital transformation – både af forretningsmodeller, organisering, produktudvikling, branding og markedsføring. Jeg fik gode eksempler på det hele – især hos CapitalOne, der fortalte om nedbrydning af hierarkier og team-organisering af deres mange udviklingsprocesser.
Indenfor produktudvikling blev jeg klogere af Googles take på prototyping og Ira Glass' talk om 'Serial' podcasten. Det der var allermest spot on i forhold til mit arbejde, var dog nok oplægget om fremtidens museer og digital formidling i udstillinger, hvor man virkelig så, hvordan man kan bruge digitale redskaber til at skabe involvering, loyalitet og begejstring hos publikum."
Vil du anbefale andre at tage af sted?
"Ja, helt sikkert. Fagligt får man virkelig meget med hjem. Men vær forberedt på, at første år kan være vildt overvældende og forvirrende. Anden gang er man meget mere målrettet."
Se eller gense nogle af de bedste keynotes fra SXSW her.