Han gjorde os alle bedre end vi er.
At arbejde sammen med Steen Larsen var som at ride på en enhjørning.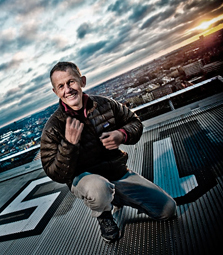 Steen Larsen. Foto: Stuart McIntyre
Lige meget, hvor dygtig man synes, man var, og hvor meget umage, man gjorde sig, så fik Steen Larsen det til at flyve på en måde, man ikke havde forudset. Altid dristigt. Farligt på den gode måde.
Hans billeder var ikoniske, og altid brød han nye grænser. Helt til det sidste kunne vi glæde os over billeder, der var pladecovers værdige.
Peter Frø og jeg bad ham engang om at lave billeder til en relancering af Sort Guld. Det var den Carlsberg-øl, der havde sloganet: Natten er sort som guld. Og vi havde arbejdet med en kampagneidé, centreret omkring natlige events. Bl.a. Natfilmfestivalen. Målgruppen var storbyernes undergrund.
"Det skal nok være billeder med produkt på, Steen," briefede vi. Og håbede på, at han ikke røg for meget ud ad en tangent. "Spændende," replicerede Steen.
To uger efter kom han med en stribe billeder, der var røget dejligt ud ad en vanvittig tangent. Og jo, der var sgu produkt på. Disse billeder trykte vi på posters. Jeg har set disse posters til salg i Ravnsborggade for flere tusinde kroner.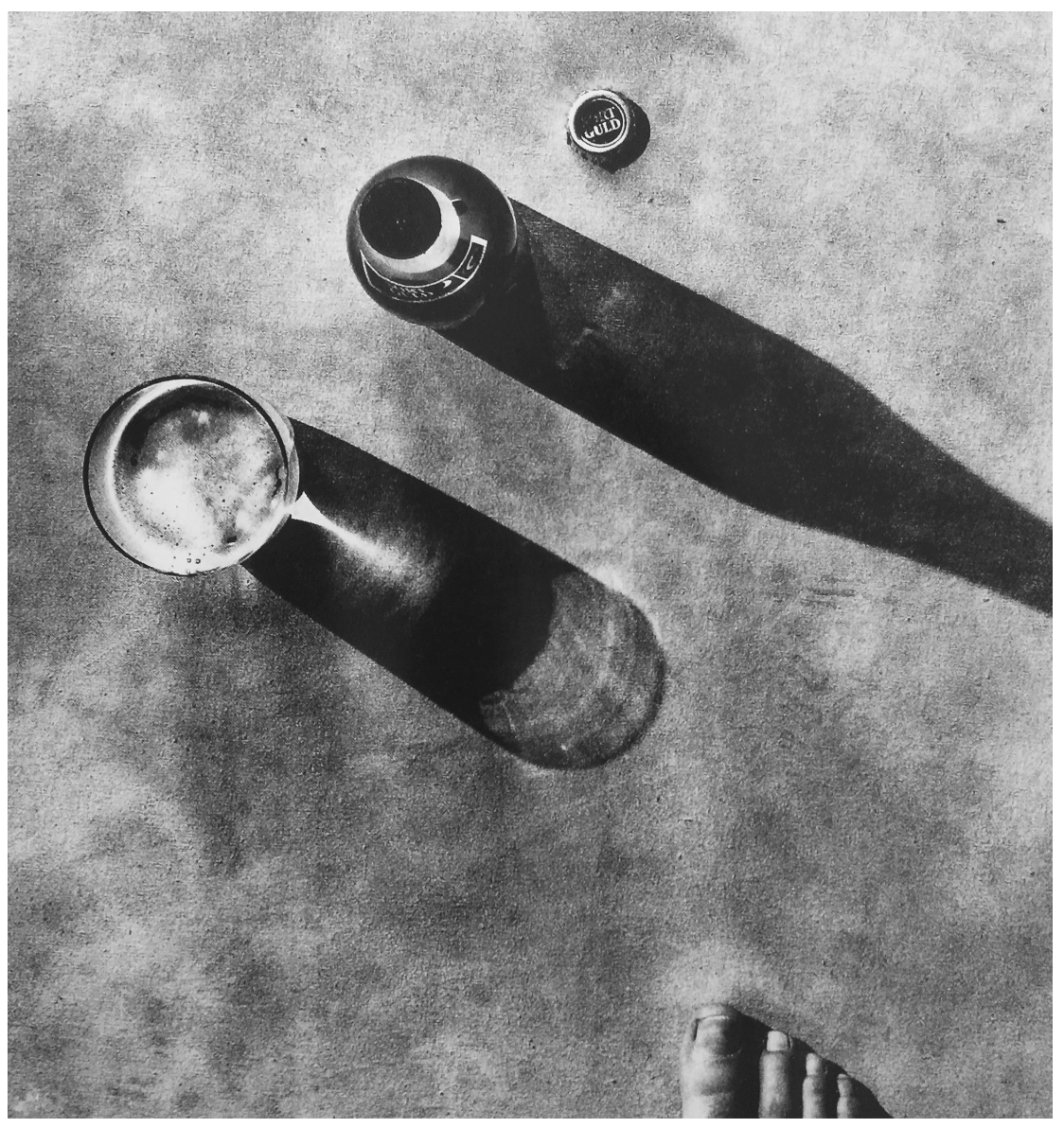 Steen var altid nyskabende. Når man vænnede sig til samarbejdet, så vidste man, at man bare skulle sætte ham fri og nyde turen.
Han er uddannet internationalt. Sverige, UK og USA. Og hans flyvehøjde efterlod ingen tvivl om, at hans talent hørte hjemme på verdensplan. Ligesom Helmuth Newton var han ligeglad med teknik og egentlig også med kameraer. Steen var i motivet. Han var billedmager. Der var ikke nogen af hans billeder, der lignede reklame. Lige som Picasso bevægede han sig ubesværet fra genre til genre og fandt nye 'spændende' løsninger. De sidste billeder var ting, han lavede, fordi han ikke kunne lade være, og jeg havde ham mistænkt for at skyde dem med sin telefon.
Jeg havde en dejlig kunde i mange år: Centurion cykler. Direktøren for firmaet og jeg havde arbejdet sammen i mange, mange år. Jeg var holdt op med at lave layouts, der skulle godkendes.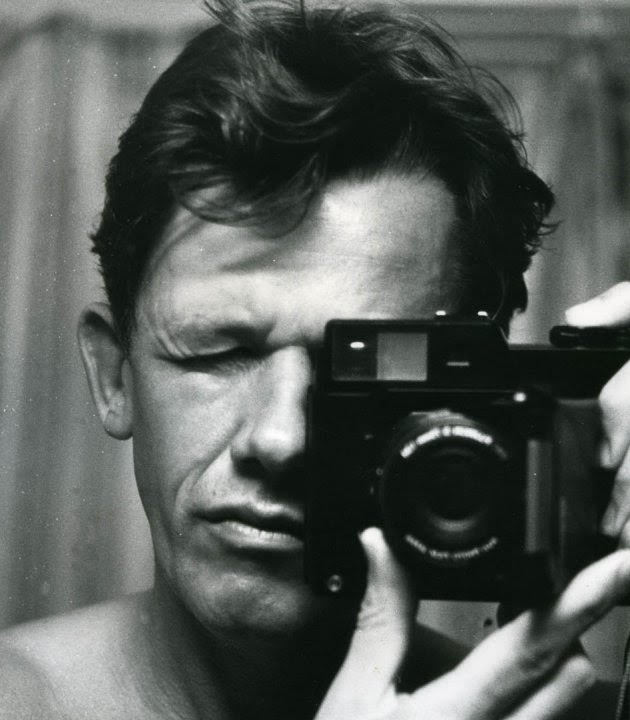 Steen Larsen
Steen var fotograf de fleste år. Det var ligesom kollektioner. Hvert år, sit look. Vi tog bl.a. til New York i 1993 eller 94, tror jeg. Vi var holdt op med at planlægge billederne. Vi lod os inspirere undervejs. Eller rettere Steen gjorde. Vi – Steen, Kristian Iversen (AD-assistent😉) og jeg –landede med 22 halvsamlede cykler og fyldte dem ind i en stor Van. Det blev en tour de force rundt blandt boksestudier under Brooklyn Bridge og tilrøgede billardsaloner. Ved en lejlighed ville Steen ned i et skummelt kvarter, hvor han havde set et helt særligt lys brydes i noget røg, der kom op af gaden. "Sørg for at have lommen fuld af 5 dollar sedler," sagde han. Jeg fattede ikke hvorfor, men fik vekslet i receptionen.
En time senere forstod jeg hvorfor. Vi læssede de helt nye skinnende cykler ud af vores Chevrolet. Og i løbet af et øjeblik var vi omringet af gadens glade sorte svende, i lange frakker. Steen var hurtig. "Betal ham den lille først og giv ham to sedler, og hver af de andre én. Det er altid den lille, der bestemmer." Og ganske rigtigt. På to minutter var det truende scenarie forvandlet til, at otte hjælpsomme mænd, der selv havde værktøj i de store lommer, var i gang med at samle cykler. Det lykkedes en af de store drenge at banke sadlen til en mountainbike så hårdt fast i en racer, at den senere måtte saves af.
Vi fik alle vores smukke billeder, selvfølgelig. Steen var altid flyvende, men aldrig svævende. Han var streetwise med ben i virkeligheden, samtidig med at han nok er et af de mest sanselige mennesker, jeg har kendt. Selv de ting, han sagde, var billeder. Engang var vi i Berlin for at lave noget Carlsberg. Sverker og Søren P var med. Vi kørte i en hudfarvet taxi gennem en meget grim og regnvåd bydel og pludselig udbrød Steen: "Uh altså, Berlin er så liderlig på den der triste måde."
Fantastisk…!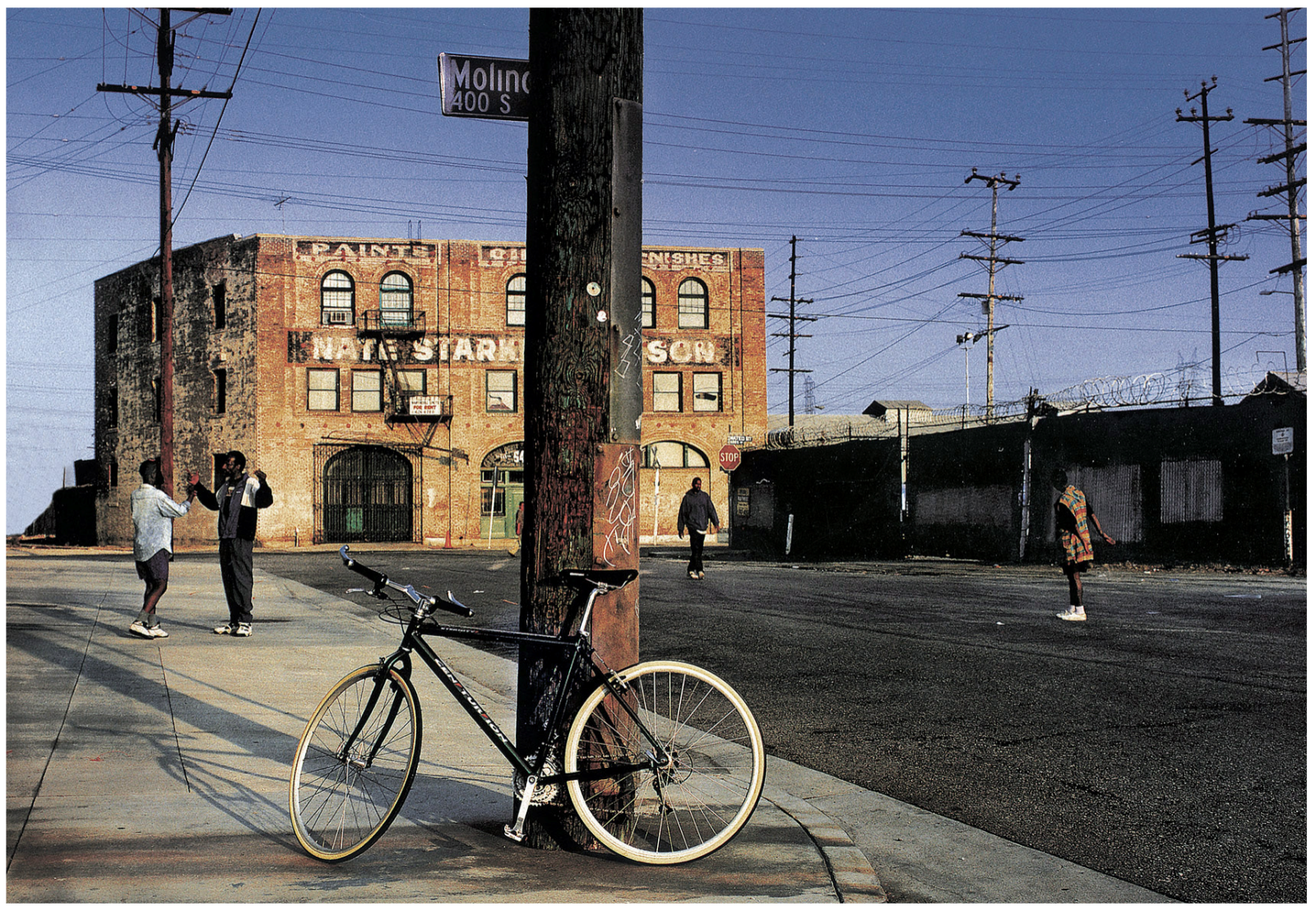 Og nu er han pludselig væk, og vi må nøjes med hans billeder og minderne om ham, vi har sammen.
Steen havde så meget på hjerte og så megen kreativ energi, så jeg tror, han får ret. Han får et liv mere. Den slags power forsvinder ikke bare. Jeg vil som mange andre savne hans grin, og de ting han sagde.
"Er du i Goa, Steen?"
"Ja for fanden. Her er fedt. Kommer du ikke herned?"
Jooo.. "Er du i himlen, Steen?"
"Ja, for fanden, her er skideflot. Kommer du ikke herop, så kan vi lave nogle billeder?"
Jo! jeg er på vej.
Indtil vi skal det, så lad os fejre ham ved, at jer der har en historie med Steen, skriver den i kommentarfeltet. Sådan at alle dem, der ikke nåede ind i lyset, kan nyde reflektionerne og den måde lyset, brydes på.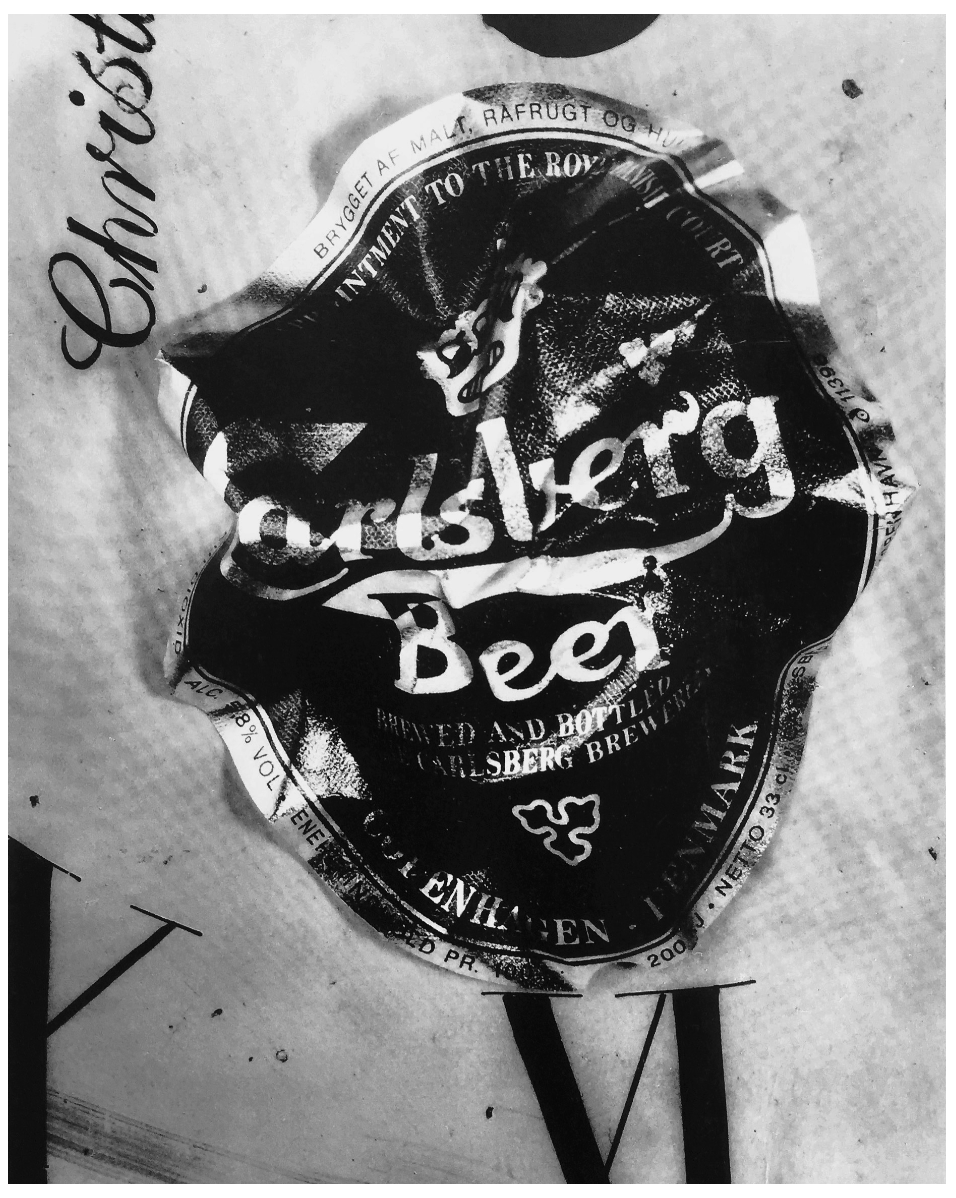 Steen Larsen har som selvstændig fotograf arbejdet for bl.a. Tuborg, Carlsberg og Harpers Bazar og hans arbejde er blevet udstillet på Brandts Klædefabrik, Arbejder Museet, Nordjyllands Kunstmuseum, og flere steder i udlandet. Han har vundet flere danske og internationale priser, bl.a. fem guld ved Creative Circle Awards og tre Eurobest Awards.