Repræsentantskabet i Dansk Markedsføring meldte fornylig ud, at man ville sætte fokus på diversiteten i branchen – hvilket i denne sammenhæng betyder fokus på kvinderne i branchen.
For retfærdigvis bør det nævnes, at diversitet kan rumme meget andet end mænd/kvinder.
Kvinders rolle i marketing- og bureauverdenen er helt sikkert et relevant og vigtigt emne at debattere fortløbende for kun på den måde kan man skabe forandringer.
Selvom man også bør have en vis tålmodighed og se det lange perspektiv. Kønsroller er bygget op gennem århundreder og forandres ikke med et snuptag.
Der kan være mange indgange til debatten, og jeg faldt over en i anden anledning. I 2008 offentliggjorde Creative Circle en Top 50 liste over danske kreative baseret på resultaterne i en række reklamepriser – både danske og internationale – altså en ren og bredt merit-styret Top 50.
På listen var der 4 kvinder. Den højestplacerede var Lone Rasmussen fra Uncle Grey på en 23. plads.
Så kan man stille spørgsmålet, hvordan det ser ud i dag.
Fremgang i juryerne
Det er ikke helt så ligetil at svare på, for offentliggørelsen af listen dengang førte til en række problemer, som fik Creative Circle til at stoppe med at gøre den offentlig.
Foreningen laver dog stadig lister baseret på meritter, fordi de bruges til at sammensætte juryerne til den årlige Creative Circle Award. Listerne er dog blevet større og bredere i takt med, at prisen også er blevet større og bredere.
Hvis man ser på antallet af kvinder i Creative Circles juryer, har udviklingen over de seneste år overordnet været positiv. Fra 2018 til 2019 steg andelen af kvinder fra 12,3 pct. til 25 pct.
Det tal er dog ikke sammenligneligt med de 8 pct., der var på Top 50 i 2008.
Creative Circles formand, Dorte Nielsen har søgt at sortere i tallene for at finde et, der matcher den 12 år gamle liste bedst muligt. Det er den liste, der kaldes for Advertising, og her er der ikke sket en udvikling. Der er fortsat 4 kvinder på listen blandt de 50 øverste.
Så udviklingen i antallet af kvinder i juryerne er sket inden for andre områder ved invitation af fagfolk med særlige kompetencer og ved at listen, der inviteres fra, er længere.
Der er således mange dygtige kvinder i branchen, men udviklingen er ikke sket i de kreative afdelinger, men på andre områder.
Dorte Nielsen peger selv på områder som filmfolk, strateger og kunder, der også er med i juryerne, som områder hvor man ser en større diversitet.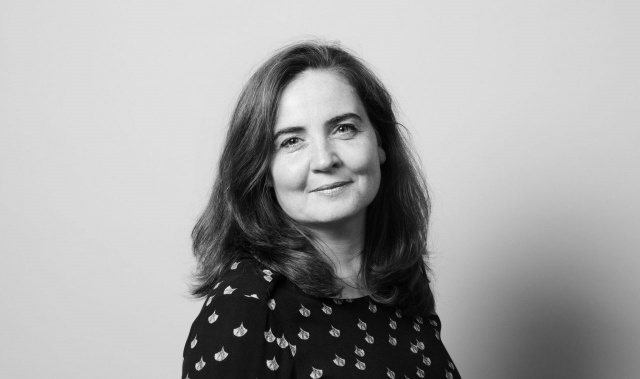 Dorte Nielsen
Creative Circle offentliggør ikke den samlede jury-liste, men kigger man på Creative Circles bestyrelse og på gruppen af juryformænd, 2 i hver jury, så er fordelingen af kvinder tæt på 50/50.
Skal der nævnes navne på kvinder, så kan man fremhæve de kvindelige medlemmer af bestyrelsen, der for de fleste også er med i gruppen af juryformænd. De 6 kvinder i bestyrelsen er:
Dorte Nielsen
Janne Østergaard
Lone Tvedergaard
Trine Quistgaad
Clara Prior-Knock
Abelone Varming
Unge kvinder fravælger den kreative karriere
At der ikke er så mange kvinder i Advertising, er nok i virkeligheden ikke den store overraskelse, for kigger man ud i markedet over, hvem der er de toneangivende kreative i reklamebranchen, så er der ikke mange kvinder blandt. Toppen udgøres fortsat af mænd.
Dorte Nielsen er ud over at være formand for Creative Circle også involveret i forskning i kreativitet via hendes Center for Kreativ Tænkning.
Og så har hun også tidligere haft en årelang karriere som leder for de Kreativ Kommunikation på DMJX. Hun konstaterer, at der ikke mangler dygtige og talentfulde unge kvinder. Problemet er, at de ser ud til at fravælge karrieren som kreative på bureauerne.
"Hvorfor de gør det, er der mange forskellige forklaringer på, og det går for vidt at komme ind på dem her. Reelt er det vigtigt at konstatere, at det er på bureauerne, problemet opstår, og at de bør gøre noget. Ikke af hensyn til kvinderne men af hensyn til deres produkt," siger Dorte Nielsen og fortsætter:
"Al forskning viser, at diversitet er godt for det kreative produkt. Mænd/kvinder er en del af den problemstilling, men selvfølgelig handler diversitet ikke kun om mænd/kvinder. Det handler også om f.eks. alder, fag og kulturel baggrund. Så hvis bureauerne vil løfte deres kreative produkt, så skal de arbejde på at øge diversiteten blandt deres kreative – og det gælder også evnen til at fastholde de dygtige og talentfulde unge kvinder, som vi kan se på uddannelserne, at der er masser af."
For de interesserede er her Creative Circles Top 50 fra 2008:
Per Pedersen, Uncle Grey
Simon Wooller, Saatchi & Saatchi
Thomas Falkenberg, freelance
Thomas Hoffmann, &Co
Jonas Nørregaard, freelance
Anders Tranæs, Uncle Grey
Martin Storgaard, &Co
Rasmus Gottliebsen, Uncle Grey
Ulrik Feldskov Juul, Uncle Grey
Frederik Preisler, Propaganda
Lasse Bækbo Hinke, Saatchi & Saatchi
Rasmus Petersen, Saatchi & Saatchi
Rasmus Dunvad, Uncle Grey
Robert Cerkez, &Co
Kristian Eilertsen, Uncle Grey
Tobias Rosenberg, Propaganda
Cliff Kagawa Holm, Saatchi & Saatchi
Silas Jansson, Saatchi & Saatchi
Ulrik Michelsen, BBDO
Michael Robert, Robert Boisen & Likeminded
Carsten Schiott, BBDO
Andrew Smart, The Aid Agency
Lone Rasmussen, Uncle Grey
Morten Kjær, Robert Boisen & Likeminded
Thomas Torp, Grey København
Jesper Hansen, Uncle Grey
Michael Paterson, Uncle Grey
Jesper Isholm, BBDO
Jon Goldtsche Jørgensen, Bocca
Michael Nyrop, DDB
Martin Werner, Instruktør
Mads Ohrt, BBDO
Lone Tverdergaard Bach, &Co
Peter Hansen, &Co
Kenneth Opsund, AnnHagen
Mikkel Jangaard, Winwin
Jesper Jørgen Hansen, BBDO
Ole Caspersen, &Co
Thomas Fabricius, &Co
Peter Boye, Wibroe, Duckert & Partners
Niels Thomsen, freelance
Rasmus Moltke, Wibroe, Duckert & Partners
Jesper Schmidt, &Co
Maren Uthaug, maren og ko
Henrik Juul, Wibroe, Duckert & Partners
Olof Steenström, Propaganda
Søren Grønborg, Winwin
Henrik Tvilling, Wibroe, Duckert & Partners
Olga Bastian, BBDO
Peter Dinesen, Propaganda
Klummer på Bureaubiz er et udtryk for skribentens egen holdning.