Bureaubiz har bedt Henrik Jensen, ph.d.-studerende og modtager af Lommer-legatet i 2015 med projektet 'Hvordan ser fremtidens forretningsmodeller ud for de danske bureauer' om at give sit bud på noget fagrelevant læsestof, som bureaubranchen med fordel kan kaste sig over på en fransk fortovscafé.
Henrik Jensen har udvalgt tre bøger, der hver især adresserer et væsentligt emne i branchen, er letlæselige, og som kommer med værdifulde anbefalinger, der kan inspirere til endnu et begivenhedsrigt efterår i den danske bureaubranche.
1. Styring af kreative virksomheder
Med input fra blandt andet Kreakom har regeringen fokus på væksten for de kreative erhverv i Danmark. Kreative virksomheder er dog ikke ligesom alle andre, når det handler om ledelse. Det har Nico Schou, som har været direktør i den danske bureauverden i mange år, skrevet en glimrende bog om.
'Styring af kreative virksomheder' er baseret på Nico Schous egne erfaringer. En af erfaringerne går på, at kreative bureauer fungerer bedst, hvis de er ejet af lokale drivkræfter. Udover at repetere vigtigheden af begreber som opgavestyring, kapacitetsstyring, resultatstyring og likviditetsstyring samt betydningen af kultur giver bogen dusinvis af gode råd til lederrollen i kreative virksomheder.
Bogen er på dansk og letlæselig og passer derfor perfekt til flyveturen sydpå.
Bogen er set til 220 kr. på Saxo.dk.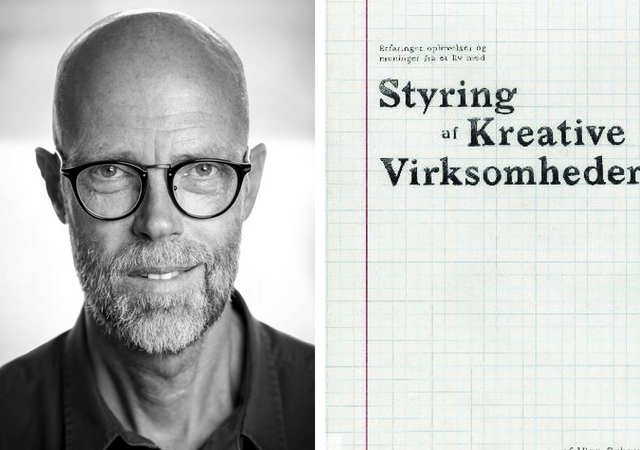 2. What Clients Really Want
Flere undersøgelser peger på, at de danske bureaudirektører har udfordringer med deres kundetilfredshed.  Den problematik dykker Chantell Glenville, som har en lang karriere på både bureau- og kundesiden, ned i med sin bog What Clients Really Want (And The S**t That Drives Them Crazy).
Hun konkluderer blandt andet, at alle bureauer – uagtet bureautype – har det samme problem, som kommer op igen og igen og igen. Problemet handler ikke om selve kvaliteten af bureauets ydelse, men om bureauets evner inden for client service. Det er med andre ord de små ting i dagligdagen, som stille og roligt – men sikkert – nedbryder det gode forhold mellem kunde og bureau.
Chantell Glenville kommer i bogen med 14 konkrete råd og anbefalinger til, hvordan man som bureau kan blive bedre til gøre kunderne tilfredse.
Bogen er på engelsk, men meget letlæselig og til den nette pris af 100 kr. (Saxo.dk), kan den nemt og billigt finde vej ned i rejsekufferten.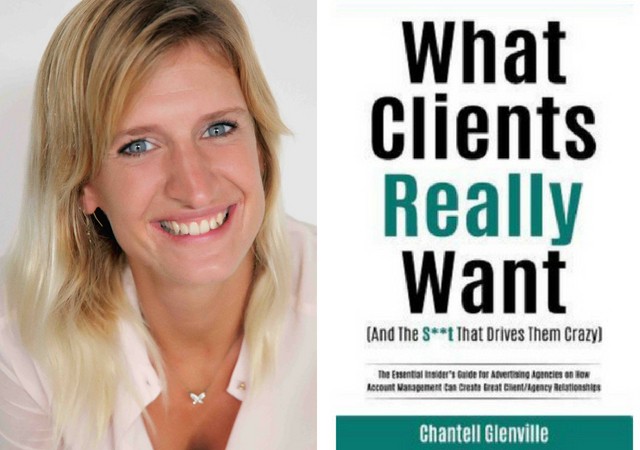 3. Madison Avenue Manslaughter
Michael Farmer fra Farmer & Company har i mere end 25 år arbejdet som konsulent for bureauer og annoncører, og i bogen Madison Avenue Manslaughter giver han sin version af bureaubranchens problemer.
Farmer mener, at (reklame)bureauer er på vej mod selvdestruktion. Ikke på grund af den digitale udvikling, men på grund af dårligt lederskab. Vi har simpelthen ikke styr på det, vi laver.
Bureauer skal ifølge Farmer blive markant bedre til at måle, følge og dokumentere deres ressourceforbrug i form af tid på opgaver. Det er den eneste måde, hvorpå de får mulighed for at sikre sig en bedre betaling for deres arbejde.
Det kræver som oftest en kulturændring i form af nye politikker, værktøjer og organisatorisk disciplin. I denne forbindelse fremsætter Farmer 10 gode råd til implementering af en bedre Scope of Work-kultur på bureauerne.
Bogen er på engelsk og godt 200 sider. Køb den for 160 kr. på Saxo.dk.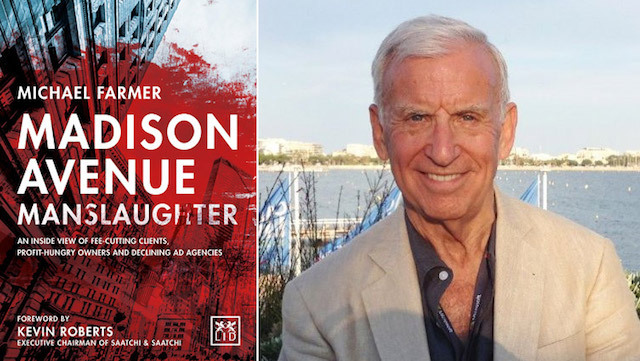 God sommer og god læselyst!