Kampagnen med navnet "TAK" er interessant, da den modsætter sig den klassiske måde, vi ellers kommer tobakken til livs på. Tænk bare på, hvordan cigaretpakkerne ser ud i dag. Du finder sjældent en cigaretpakke, der ikke har en sort lunge med teksten: "RYGNING DRÆBER" eller voldsommere.
Nu vil Kræftens Bekæmpelse og TrygFonden møde rygerne ved at sige TAK:
For når statistikken viser, at selv rygerne mener, at fremtiden er røgfri, så mener folkene bag kampagnen, at rygerne bør have en tak for at gøre deres bedste.
Men selvom Kræftens Bekæmpelse og TrygFonden gerne vil fremstå velvillige over for dem, der ryger, så er det noget, de aldrig reelt bliver.
Niels Them Kjær, der er projektchef for tobaksforebyggelse hos Kræftens Bekæmpelse, medgiver også, at meningen er at være velvillige over for rygerne, men ikke over for selve det at ryge.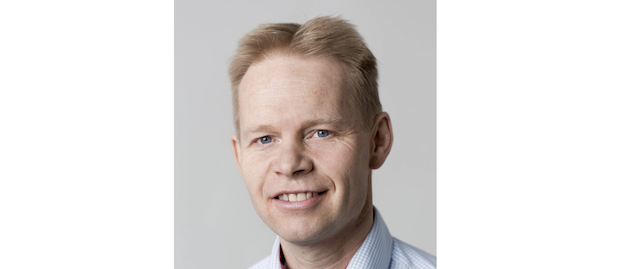 Først folket, så Christiansborg
Derfor er Kræftens Bekæmpelse også overordnet glade for den nye finanslov og udsigten til, at cigaretpakkerne kommer til at koste 60 kroner. Som videoen vidner om, så så de dog helst stigningerne træde i kraft med øjeblikkelig virkning. For det skal ikke være attraktivt at være ryger.
Susanne Bjærge, kampagneleder hos Røgfri Fremtid, talte inden finanslovsforhandligerne om behovet for tiltag:
"Det kræver først og fremmest røgfri skoletid, neutrale design på cigaretpakker og skjult tobak i handlen. Alt sammen indsatser, der er med i regeringens plan mod tobak, som politikerne forhandler om i disse timer, og som forhåbentlig bliver hverdag i Danmark lige om lidt. Og så er det helt afgørende, at de husker den mest effektive: en markant prisstigning."
Som sagt så gjort.
Ifølge projektchefen er det ikke tilfældigt, at stigningen sker nu. For kampagnen, der er skabt af & Co. og Bacon, har været med til at skaffe den brede opbakning.
Niels Them Kjær understreger over for Bureaubiz, hvor vigtigt det er at have folket med sig for at nå til Christiansborg:
"Nogle tror, at man kommer igennem ved at få Folketinget til at træffe nogle beslutninger, og det gør man ved at lobbye. Men politikerne reagerer i høj grad på holdninger i resten af befolkningen."
Han tilføjer: "Filmen er målrettet danskerne – ikke Christansborg" .
Jeg må godt ryge – mine børn må ikke
Men hvordan kan Kræftens Bekæmpelse og TrygFonden prise rygerne?
Kampagnen sørger selv for at komme netop det modargument i møde: "Nogle ville kalde det dobbeltmoral. Vi kalder det omtanke."
Niels Them Kjær uddyber også, at kampagnen italesætter den almene opdeling af, at du enten er ryger eller imod rygning:
"Man bryder med vaneforestillingen om, at på den ene side står Kræftens Bekæmpelse og moraliserer (…), og på den anden side står der nogle livsnydere af nogle rygere. Og den dikotomi, den er egentlig ikke reel".
Kampagnens tekstforfatter, Johan Køhler fra & C0., tilføjer:
"For selvom man ryger, kan man jo også være forælder, bedsteforælder, tante og alle mulige andre ting, der er vigtigere end det at være ryger. Når tre ud af fire ville ønske, at de aldrig selv havde taget den første cigaret, så er det jo ud fra en viden om, hvad tobak gør ved dig. De er ekspertvidner, så de er værd at høre på. Og vi er enige med dem i den her sag – i hvert fald 77 % af dem: Vi ønsker ikke at give tobakken videre til vores børn og børnebørn."
Derfor ville Kræftens Bekæmpelse hellere lave om på kampagnen, hvis de skulle lave den i lyset af finanslovsudspillet. For dem handler det om det store billede.
Jeg selv er ikke så sikker på, at kampagnen direkte har influeret finanslovesudspillet og dets stramninger.
Men den gav mig alligevel lyst til at sige tak til en ryger. Og så er pointen vistnok kommet meget godt igennem.