In-Mind har været adhoc bureau for Malaco i 10 år. Nu er man ude med en ny kampagne for to nye slikvarianter: Flimmer Mix Classic og Flimmer Mix Fruity, som man både hos Cloetta Danmark, der ejer brandet Malaco, anser for den største kampagnesatsning i år.
Forud for de to nye varianter ligger der omfattende markedsundersøgelser og danske smagstest-paneler fortæller, senior brand manager i Malaco, Ingrid Sjurseth Andreassen. Hun uddyber:
"Vores medievaner har ændret sig enormt meget over de sidste ti år, og vi ved, at det i mange familier foregår sådan, at man sidder i hver sit rum med hver sin skærm – men vi ved også, at fjernsynet i stuen altså stadig har evnen til at samle hele familien. Vi vil gerne slå et slag for, at vi kommer lidt tilbage til den hygge, der er ved at se noget sammen og snakke om, hvad vi ser, i stedet for at vi sidder hver for sig. Vi ved også fra vores undersøgelser, at det at se fjernsyn rigtigt tit hænger sammen med slik, så vi håber, at Flimmer Mix kan være med til at give lidt trængsel i sofaerne derhjemme."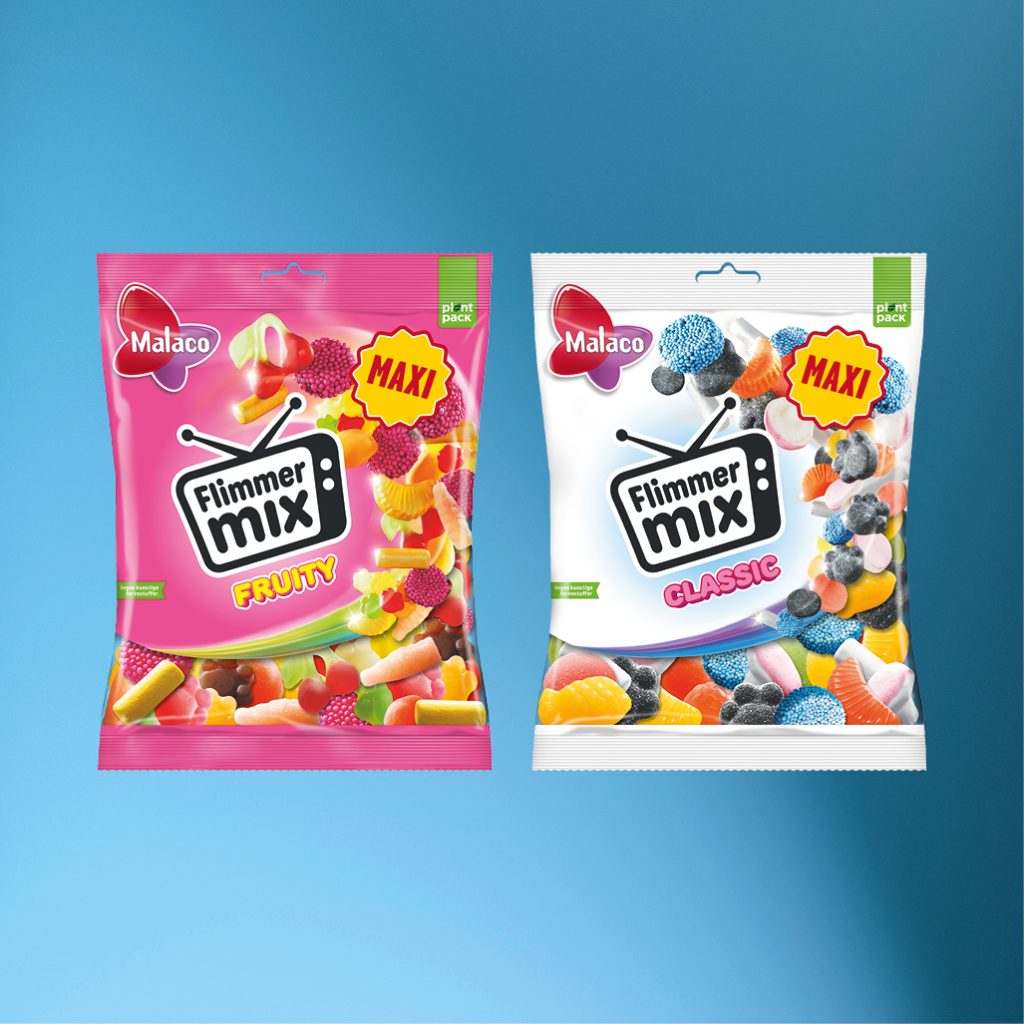 Om kampagnen siger kreativ direktør og grundlægger hos In-Mind, Jesper Bräuner:
"Kommunikation for slik og søde sager kan godt blive lidt pænt og sødt i det, men her havde vi altså en kunde, der gerne ville noget andet og som sagtens kunne se idéen i at lave lidt sjov med, at Flimmer Mix kan samle hele familien, sådan både på godt og ondt. In-Mind har været med hele vejen fra navn og emballage til helstøbt kampagne på alle medier og noget rigtig sjovt internt salgsmateriale. Hele flowet er der, og det er skønt, at få lov til at levere på det hele."
Kampagnens første burst kører i uge 16-18 og igen i uge 21-22. Kampagnen består af TVC, YouTube, SoMe film på FB/Instagram, Centerplakater, TikTok og POS materiale.
Flimmer Mix-filmen er instrueret af Michael Toft og produceret af Plotworks.