Historien om Mikkeller er historien om et dansk mikrobryggeri med international succes. Om skolelæreren, der lod matematik og fysik være matematik og fysik og begyndte at brygge øl.
Det er en god historie, også i markedsføringsøjemed. Alligevel giver Mikkellers adm. direktør Mikkel Borg Bjergsø, der sammen med Kristian Klarup Keller stiftede bryggeriet i 2006, ikke meget for markedsføring:
"Jeg har det sådan lidt med markedsføring, at det er noget, der får folk til at købe noget, de egentlig ikke ville købe. Da jeg startede i 2006, var et af mine grundprincipper, at jeg ikke ville bruge penge på markedsføring. Jeg ville lave god øl og ikke markedsføring."
Den betalte reklame dør
Sådan forholder det sig stadig nu 12 år efter, fortæller Mikkel Borg Bjergsø. Han tror ikke rigtigt på markedsføring.
"Det der med at betale sig for reklame, det dør en dag. Jeg tror ikke på den klassiske måde at markedsføre sig på længere. Den bliver i hvert fald mindre vigtig," siger han med henvisning til blandt andet nutidens kritiske unge forbruger.
Jeg har det sådan lidt med markedsføring, at det er noget, der får folk til at købe noget, de egentlig ikke ville købe.
Derfor har Mikkeller heller ikke en marketingstrategi, og man har med stifterens ord aldrig nogensinde indrykket en reklame.
"Vi har samarbejder og sponsorater, det er klart. Men jeg er meget påpasselig med at gøre noget markedsføringsmæssigt, hvor folk kan tro, at formålet er at få snydt dem til at købe vores produkter."
Gode produkter = loyale kunder
Mikkel Borg Bjergsø mener, at folk bliver bedre kunder, hvis de selv opdager varemærket. Og så skal varen selvfølgelig være i orden.
"Hvis du er nødt til at lokke kunderne til at købe noget via reklamer, har du ikke et ordentligt produkt. Det går nok ikke lige så hurtigt uden markedsføring, men jeg tror på den her måde at gøre det på. Det er langtidsholdbart."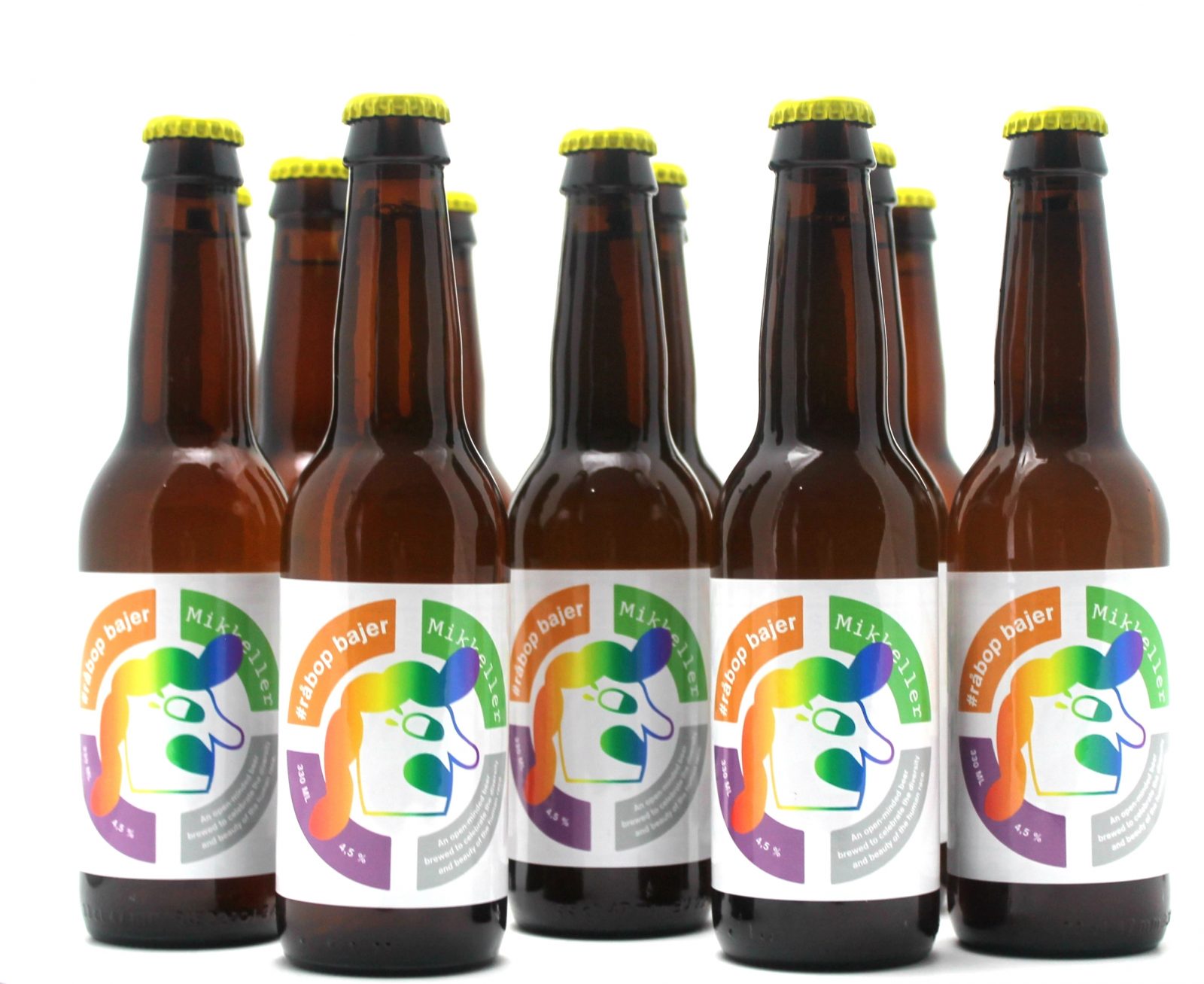 Det betyder også, at Mikkeller har meget loyale kunder, fortæller han og drager paralleller til musikkens verden:
"Det er ligesom med et band: Hvis du opdager noget musik, og det bliver en del af din identitet, så holder du ved."
Partnerskaber giver opmærksomhed
For Mikkel Borg Bjergsø handler det foruden selve produktet primært om to ting: samarbejder og sociale medier.
Det der med at betale sig for reklame, det dør en dag.
Mikkeller har mange jern i ilden – barer, løbeklub, ølfestival for at nævne nogen – og har herigennem samarbejde med større brands som eksempelvis Nike.
"Vi spekulerer hele tiden i samarbejder og medieopmærksomhed. Eksempelvis vores løbeklub er god markedsføring og samtidig et tæt samarbejde med store sportsfirmaer. Det virker meget mere effektivt end at bruge en formue på en tv-reklame."
Storytelling på SoMe
Carlsberg-brandets globale marketingchef Rasmus Bendtsen fortalte tidligere på året Bureaubiz, at det netop var mikrobryggeriernes opfindsomhed, der gav næring til Carlsbergs egen rejse tilbage til rødderne.
I og med at de små bryggerier ikke kunne hamle op med giganternes marketingbudgetter, måtte de finde på noget andet for at skille sig ud. Og det gjorde de: De fortalte historier.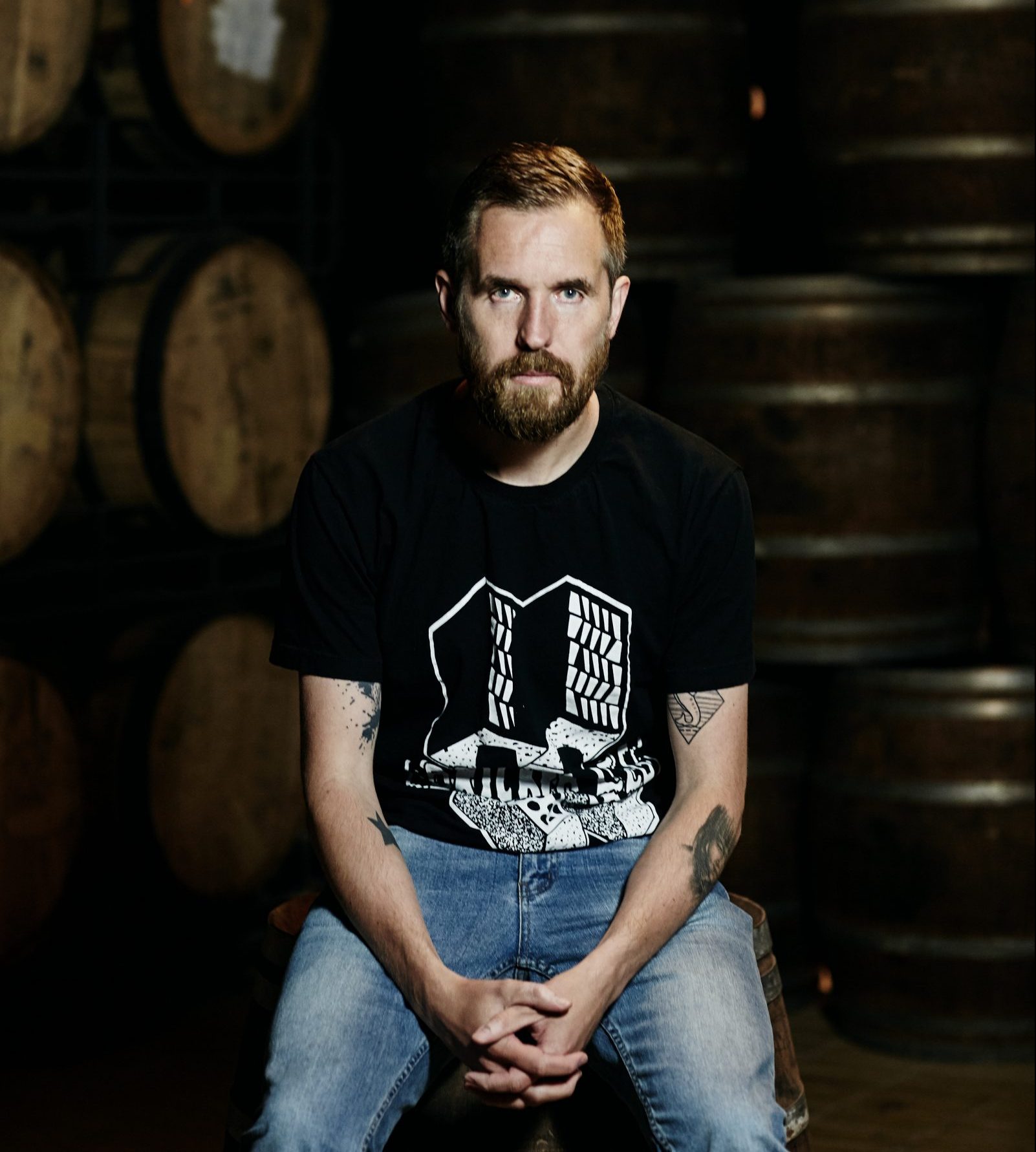 I Mikkellers tilfælde sker dette ikke mindst på de sociale medier, som er kommet til efter grundlæggelsen i 2006.
"Jeg tænkte det egentlig mest som en måde at kommunikere på snarere end som marketing, men det har vist sig at virke rigtigt godt, fordi vi kan kommunikere direkte til vores fans," siger Mikkel Borg Bjergsø.
"Men jeg tænker det ikke som decideret markedsføring."
Orientering frem for manipulation
Ikke desto mindre er han bevidst omkring kommunikationen:
"Mange vil gerne fortælle, at nu er vi blevet så store og er i så mange lande, men vi vil gerne have, at det er menneskene, man ser. Jeg vil egentlig gerne give det indtryk, at vi er mindre, end vi er. Jeg tror meget på at, det skal være personligt og nede på norden."
Derfor er det også – strategi eller ej – helt bevidst Mikkel Borg Bjergsø, der er virksomhedens ansigt udadtil.
"Jeg tror, at folk føler sig tættere på virksomheden og dermed også produktet på den måde. Når vi bruger sociale medier, tror jeg, at folk ser det som om, vi gerne vil orientere om, at vi har lavet noget, vi synes er fedt – ikke fortælle dem, at de skal købe det."
Rick Astley og den gode idé
Herudover er gode idéer banalt set nøglen til succes. Både i forhold til Mikkellers øl og til Mikkellers brand.
Hvis du er nødt til at lokke kunderne til at købe noget via reklamer, har du ikke et ordentligt produkt.
Det næste bliver åbningen af en bar i London med Rick Astley. Ja, dén Rick Astley. Han havde aldrig hørt om det danske bryggeri, og det tog to år at få hul igennem til og dernæst overbevist kultsangeren om det gode i den idé.
"Der er meget i Danmark med jantelov og holde lav profil og sådan. Vi gør lidt det modsatte. Det værste, man kan få, er et nej. Det handler om at lave nogle skøre ting, som folk lægger mærke til. Og den slags markedsføring er jo ubetalelig."
30.000 gratis øl
På samme måde delte Mikkeller i sommer 30.0000 dåseøl ud til festivalgæster i Roskilde. Tuborg, og dermed Carlsberg, er som bekendt hovedsponsor på Roskilde Festival, der af samme grund ikke samarbejder med andre ølmærker.
"Vi er nødt til at gøre sådan noget, for jeg kan ikke lægge 70 mio. kr. for at komme ind på Roskilde. Vi skal gøre noget andet for at gøre folk bevidste om os. Vi skal hele tiden holde os interessante."
Og det fik I lov til?
"Nej, eller… Vi gjorde det uden for festivalområdet. På den måde skiller vi os nok ud i Danmark i forhold til andre mikrobryggerier. Mange tør ikke; de tror ikke, at de kan. Det kræver jo også, at man har den personlighed og eksempelvis tør at dele 30.000 øl ud på Roskilde."
Ikke bange for de store
I dag sælges Mikkellers øl i 50 lande, og virksomheden havde sidste år en bruttofortjeneste på godt 30 mio. kr.
Også Mikkeller er dog udfordret af en stadig større konkurrence – ikke bare fra andre mikrobryggerier, men også fra store spillere som Carlsberg, der har fundet fidusen i at bringe sig tættere på kernen.
"De store prøver jo også at tage vores kunder. Men dem er jeg egentlig ikke så bange for. Kunderne skal nok finde ud af det, tror jeg. Jeg er rimelig sikker på, at vi nok skal klare den, men det bliver sværere at holde opmærksomheden."
Mikkel Borg Bjergsø tilføjer efter en kort pause:
"Vi gør egentlig bare det, som vi mener er det rigtige."