Digitalt bureau opkøber SEO-bureau
Det digitale bureau Obsidian Digital blev stiftet i 2016 og har siden haft vokseværk. I dag beskæftiger bureauet 50 medarbejdere fordelt over afdelinger i København og Aarhus.
I en pressemeddelelse meddeler Obsidian Digital at bureauet nu også vil være at finde i Odense, da det pr. 1. juli har opkøbt det odenseanske SEO-bureau Bondtofte & Co.
Kunde opsluger og insourcer sit marketingbureau
Det specialiserede digitale SEO-bureau Nutimo Consult ApS har efter forhandlinger indgået en aftale med sin kunde, AvXperten fra Grenaa, om at blive opslugt til fordel for at være interne ansatte.
Stifter og adm. direktør i Nutimo Consult, Simon Elkjær, træder ind som chief marketing officer hos AvXperten, men beholder sit team i Esbjerg, hvor Nutimos kontor ligger.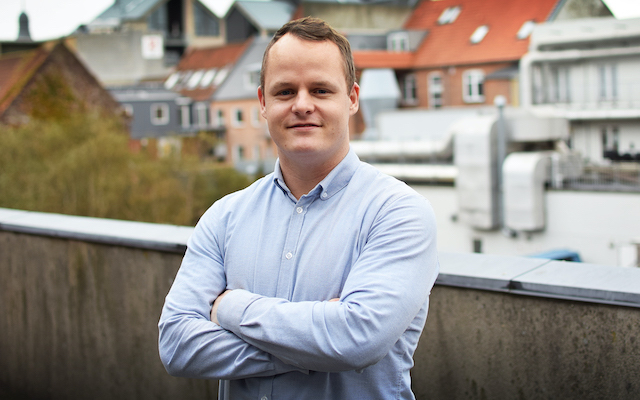 Simon Elkjær, adm. dir. i Nutimo Consult ApS.
Creuna vinder to Red Dots for rebranding af Land of Hope
I juni 2020 gik den danske nødhjælpsorganisation DINNødhjælp i luften med en ny brandplatform og visuel identitet under deres nye navn: Land of Hope.
Den nye visuel identitet har helt konkret udmøntet sig i et nyt navn, nyt logo, nye ikoner, brandbogen Book of Hope, forskellige typer merchandise og et website, der samler størstedelen af elementerne. Det er dét arbejde, som Creuna nu har vundet to Red Dot-priser for i kategorierne Corporate Design & Identity og Brand Design & Identity.
Bauhaus vil satse digitalt og vælger bureau
Byggemarkedskæden Bauhaus oplever voldsom vækst i sin onlineforretning og vil derfor øge sit strategiske fokus på den del af forretningen. Bauhaus har derfor valgt at indgå et strategisk partnerskab med det digitale bureau Novicell.
"Vi har brug for en samarbejdspartner, som er mere end blot et teknisk team, der sikrer driften af vores platform – det skal Novicell naturligvis også, men de bliver også en tæt samarbejdspartner, når det handler om at udvikle vores forretning gennem digitale tiltag," siger Carsten Ostenfeldt Humlum, digital forretningsudviklingschef i Bauhaus, i en pressemeddelelse.
Novicell slutter sig til Bauhaus' digitale team, der allerede omfatter bureauerne Raptor og Heyloyalty. Novicell overtog ansvaret for driften af platformen under corona-nedlukningen.