Mediabureauchefer går sammen i konsulenthus
Et nyt konsulenthus vil ikke skrive rapporter om fortiden, men forsøge at forudsige fremtidens muligheder for virksomheder.
Initiativtageren til Predictify, som virksomheden hedder, er Kristian Vejborg, der har en fortid som managing partner i IUM og CCO i Mediacom. Han beskriver i en pressemeddelelse Predictify som en kombination af management-konsulenter, tech-platform og business intelligence-virksomhed.
Han stifter virksomheden sammen med Jesper Dam Nielsen, der har været direktør i Data Intelligence (del af GroupM) og Tommi Grønkjær Christiansen, der bl.a. har været global insights manager hos Coloplast. Desuden er Jeppe Thierry Alken, der har været global mediechef for Wellvita, ansat som salgs- og marketingchef.
"Vi fire repræsenterer erfaring fra forskellige kompetenceområder, men har det tilfælles, at vi fortsat vil tilbyde en integreret rådgivning til virksomheder, hvor vi tager ansvar for hele processen: Opdyrker de relevante og brugbare data og bearbejder dem. Og i lige så høj grad sikrer implementering af anbefalinger, også helt ud i kundeservice, som vi pt. arbejder med," siger Kristian Vejborg.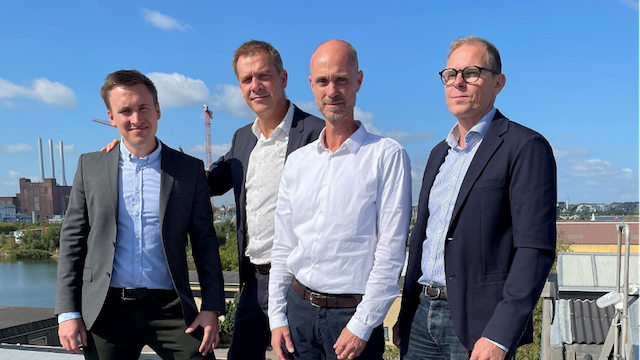 Fra venstre Tommi Grønkjær Christiansen, Kristian Vejborg, Jesper Dam Nielsen og Jeppe Thierry Alken.
Become åbner kontor i Aalborg
Det digitale marketingbureau Become åbner kontor i Aalborg og ansætter Michael Eliasen som ny kontaktchef.
I Become skal Michael Eliasen være med til at udvikle bureauets kommercielle strategi, da virksomheden det seneste år har oplevet stor vækst, lyder det i en pressemeddelelse. Michael Eliasen kommer fra en stilling som business development director i Envision.
Become har desuden kontorer i Aarhus, København og Holstebro. Samlet har bureauet 29 medarbejdere.
"Vi vil gerne dække bredt, så vores kunder i hele landet aldrig skal være for langt fra vores specialister. Selvom danskerne er trænede i videomøder, så holder vi stadig meget af at kunne tilbyde en kop kaffe på kontoret. Derfor er det en stor glæde at kunne åbne en afdeling i Nordjylland, hvor Michael i forvejen har et stærkt netværk i Aalborg og omegn," siger Bjarke Bekhøj, der er adm. dir. i Become.
CRM-koncern, der opkøber i Norden, er solgt til Apax Partners
Den belgiske CRM-koncern Efficy er blevet solgt til den britiske kapitalfond Apax Partners, der har hovedsæde i London. Samtidig annoncerer fonden også opkøbet af den hollandske teleudbyder T-mobile. Fondens størrelse oplyses til at være omkring 1,6 milliarder euro eller godt 12 mia. danske kroner.
Apax Partners meddeler i en pressemeddelelse, at selskabet har erhvervet en betydelig andel i Efficy-koncernen for at understøtte virksomhedens organiske og opkøbsbaserede vækststrategi i Europa sammen med dens grundlæggere og Fortino Capital. Apax har allerede bidraget til koncernens nylige overtagelse af Apsis i Sverige.
Matas vælger bureau til branding af ny produktserie
Bureauet InMind skal hjælpe Matas med at etablere deres nye serie af kosttilskud på det danske marked under navnet Skønt by Matas. InMind kommer til at stå for den overordnede strategi, navngivning af kommende produkter i serien, videreudvikling af emballagedesign, lanceringsstrategi og det kreative koncept.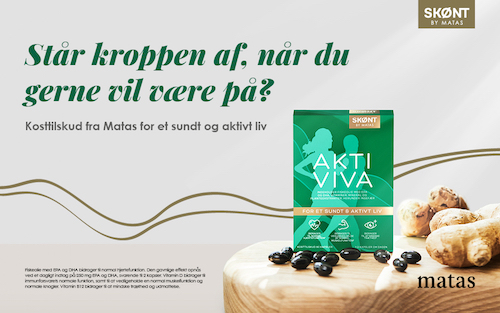 Reklamebureau og digitalbureau rykker ind i hinandens bestyrelser
Envision og Gorm Agency, der begge er en del af First Chair Group, har i en årrække arbejdet sammen om digitale ydelser. Samarbejdet bliver nu udvidet ved at gøre Gorm Agency til en integreret del af Envisions tilbud. De to administrerende direktører indtræder i hinandens bestyrelser.
"Digital eksekvering af kampagner er dybt forankret i alle kreative løsninger i dag, men i takt med at flere og flere digitale discipliner kræver specialistviden, ser vi en klar fordel i en tæt integration af Gorm Agency i vores forretning, fremfor opbyggelse af egne digitale kompetencer," siger Mads Duzenius Christensen, der er COO i Envision, i en pressemeddelelse.
Adm. dir. i Gorm Agency, Søren Stemann Beck, siger, at det er "et helt naturligt og planlagt forløb", at de to virksomheder rykker tættere sammen.
"Gorm Agency fortsætter sin vækstrejse med egne kunder, men støtter nu yderligere op om søsterbureauet. Det giver god mening for alle," siger han, og fortsætter:
"Vi trækker også allerede på Envisions strategiske og kreative kompetencer på flere af vores kunder, som har behov, der ligger ud over det, vi selv har på hylderne. Det er f.eks. Envisions nye in-house filmproduktion."
Fagforening indgår samarbejde med bureau om at nedbringe dimittend-ledighed
Kommunikation og Sprog (KS) har indgået et strategisk samarbejde med det nye kommunikationsbureau Kongsted+Grønne med fokus på at skabe jobs til nyuddannede ledige akademikere.
Bureauets koncept er at pulje kommunikationsopgaver, så de udgør en fuldtidsstilling for en nyuddannet akademiker, som bliver ansat på almindelige vilkår og støttes i opgaveløsningen.
"Som fagforening har vi stor interesse i at hjælpe nyuddannede i gang med arbejdslivet. Kongsted+Grønne har et nyt og spændende bud på jobskabelse, som vi gerne støtter. Så vi ser en spændende gevinst i dette strategiske samarbejde om en fælles mission", siger formand Per Lindegaard Hjorth fra KS.
Flere konkrete aktiviteter er planlagt i forbindelse med samarbejdet. Et fælles arrangement med fokus på nyuddannede kandidater afholdes i november (også i samarbejde med K1 Kommunikationsforening), og KS bidrager bl.a. med karrieresparring, juridisk bistand og udvikling af overenskomst.