Cannes Lions bliver udskudt til oktober
Efter den franske regerings beslutning om udgangsforbud på grund af Corona-situationen, meddelte arrangørerne af den årlige franske reklamefilmfestival, Cannes Lions, at man p har valgt at udskyde festivalen.
Normalt finder reklamefilmfestivallen sted i uge 26, nu bliver den udskudt til oktober, nærmere betegnet fra 26-30. oktober.
Fra bestyrelsesformand i Cannes Lions, Philip Thomas, lyder det:
"Den globale situation er dynamisk og ændrer sig hurtigt. Vi følte det var nødvendigt at afklare situationen så hurtigt som muligt. Vi vil fortsætte med at have et tæt samarbejde med vores kunder i udviklingen af vores planer."
Fra fortrøstningsfuld til mulige personalereduktioner
Det er ikke mere end en uge siden, at mediebureaudirektørerne så fortrøstningsfuldt på Corona-situationen, men nu begynder de at tale om personalereduktioner. Det siger Peter Gottfredsen, CEO i Omnichom Media Group, og Ulrik Petersen, CEO hos Dentsu Aegis Network i Danmark, hvor man har indført midlertidigt ansættelsesstop, til markedsforing.dk.
Kundetilgang og øget kundesamarbejde hos Brandheroes

Brandheroes, der blev stiftet i 2016 og som er vokset fra to til 40 ansatte, melder ud om tilgang af nye kunder her lige før Corona-krisen.
Nye kunder er Amber og Libresse, mens Dyson og The Body Shop har tilvalgt Brandheroes på nye markeder og nye produktlinjer.
Også Arla har udvidet samarbejdet med Brandheroes, hvor man ved årets begyndelse er begyndt at samarbejde om kategori-kampagner på smør og ost.
Samtidig har Bestseller fornyet samarbejdet i større skala end tidligere på brands som Vero Moda, Pieces og Noisy May.
Ifølge CCO og medstifter Rasmus Arendt Nielsen skyldes kundetilvæksten bl.a. behovet for een samarbejdspartner.
"Mange af vores internationale kunder ønsker én samarbejdspartner på tværs af alle deres
markeder, fordi det sikrer en hurtig og ensartet eksekvering. Det sparer virksomheden for en
masse administration og skaber tryghed."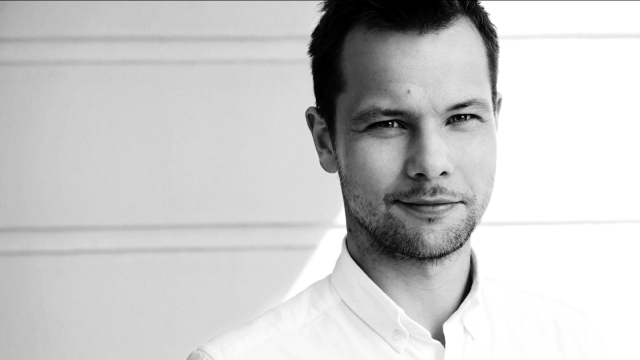 Rasmus Arendt Nielsen
Velux samler europæiske mediebureauaktiviteter i København
Velux Gruppen samler sine europæiske mediebureauaktiviteter fra 25 lokale mediebureauer i Europa til et bureau i Købenahavn. Valget er faldet på Carat i København efter et pitch med seks mediebureaugrupper. Det skriver Markedsføring.
Og Jysk samler bureauaktiviteter i Aarhus
Efter at Jysk Nordic og Dänisches Bettenlager er lagt sammen under brand-navnet JYSK, har Jysks marketingdirektør Michael Gade fået ansvaret for koncernens samlede marketingindsats i 27 lande og et marketingbudget på to mia. kroner.
For Carat betyder det en udvidelse af samarbejdet.
Gjensidige vælger Hjaltelin Stahl – igen

Efter en bureau-pitch har det norske forsikringsselskab Gjensidige valgt Hjaltelin Stahl som nyt lead-bureau.
Bureau og kunde kender hinanden godt, ide Hjaltelin Stahl var leadbureau for Gjensidige tilbage i 2005. I perioden op til valget af Hjaltelin Stahl her i 2020, har Gjensidige ikke haft noget andet leadbureau. Man har løbende haft samarbejde med små bureauer til forskellige opgaver.
Hjaltelin Stahl blev valgt efter en indledende runde med fem bureauer, og opgaven lyder på at udvikle en ny brandstrategi og en ny kommunikationsplatform for forsikringselskabet, der etablerede sig på det danske marked i 2006.
Planen er at den nye kommunikationsplatform skal lanceres i tredje kvartal i år.
Rosendahl Design Group lancerer abonnement for designelskere
Rosendahl Design Group lancerer nu et abonnementskoncept. Det hedder Designsquare, og går ud på, at man får leveret udvalgte designoverraskelser til hjemmet til en pris af 379 pr. måned. Samarbejdspartner på konceptet er Subscrybe.