Efter et undtagelsesår præget af corona er Super Bowl ved at finde tilbage til sin vante form. Den store TV-begivenhed, der i år trak over 100 mio. mennesker til skærmen, fik igen mange af de største annoncører til at lave særlige Super Bowl-reklamer.
Flere store brands – bl.a. Coca-Cola, Pepsi og Audi – valgte sidste år helt at droppe deres ellers årlige og imødesete reklamespots. Angiveligt at økonomiske årsager.
Men i år var Pepsi tilbage – endda som hovedsponsor af det stort anlagte halftime show, der bar brandets navn – mens Coca-Cola, der traditionelt har været et fast indslag ved Super Bowl, igen-igen glimrede ved sit fravær.
Det kan være værd at kigge godt med, når nogle af verdens største brands indtager den helt store scene, mener brandstrateg Jacob Holst Mouritzen. Verdens topkreative har haft store budgetter mellem hænderne for at skabe reklamer til den store TV-begivenhed, og de tegner et godt billede af, hvad annoncørerne i USA mener virker. Og dermed også af, hvad der ikke virker. Jacob Holst Mouritzen bider særligt mærke i, at, at purpose var helt og holdent væk fra reklameblokken:
"Purpose var ingen steder at se. Kommunikationsformen er forduftet som dug for solen. Det er ret vildt, når man tænker på, hvor meget det har fyldt de seneste år. Vi har snakket om purpose, vi har igen og igen sagt, at det var på vej frem. Nogle har endda ment, det var sådan alle brands bør kommunikere for fremtiden. Men når det kommer op på den helt store scene, som Super Bowl-reklamerne jo virkeligt er, så vælger annoncørerne tilsyneladende at holde sig fra det. Det er slående."
Nostalgi og tryghed
I stedet var der skruet op for to af de i Super Bowl-sammenhæng særligt velkendte greb: humor og kendis-faktor. Endnu mere markant var dog brugen af nostalgi. Og det kan skyldes to ting, mener Jacob Holst Mouritzen.
"I snakken om reklameeffekt har vi set mange rapporter, der viser, at nostalgi og det velkendte har en stor effekt. De rapporter, tror jeg, har turneret rundt i branchen. Det er nogle af de selvsamme rapporter, der har slået fast, at purpose-kampagner har svært ved at skabe samme effekt som mere almindelige kampagner," siger han og fortsætter:
"Man kan med rette kritisere purpose-kampagner for at være mindre effektive, men man skal huske, at de kan andre ting – som fx at skabe stærkere stolthed blandt medarbejderne og have en god effekt på aktiemarkedet. Men i Super Bowl-sammenhæng udeblev purpose, og det tegner i hvert fald antydningen af en større tendens, når verdens største brands går en helt anden retning i deres kommunikation."
I stedet har mange så kastet sig over nostalgien i år, mener Jacob Holst Mouritzen.
"Udover den håndgribelige effekt ved nostalgi, så tror jeg, at det store indtog hænger sammen med, at vi har været igennem en pandemi, hvor alt har været under forandring. Der kan brands være et fast holdepunkt og vise, at hos os er alt er som det plejer at være. Jeg tror, at mange brands har besluttet sig for at sætte sig på, at man skal være tryg ved deres brand. Disciplinen 'Super Bowl-reklamer' ser på den måde ud til at sætte sig i sin gamle rille."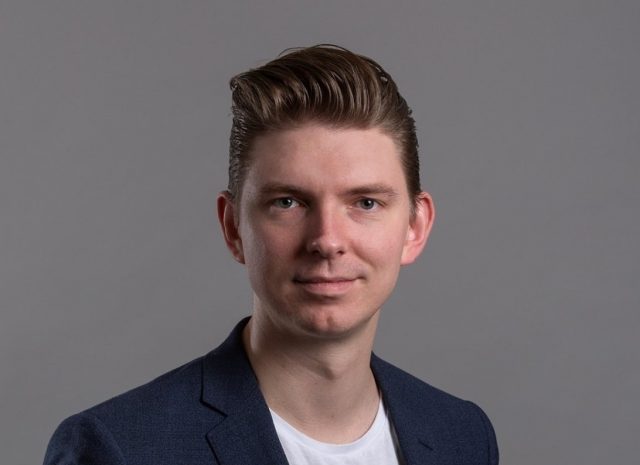 Jacob Holst Mouritzen
Problemet med, at der bliver malet med brede pensler i nostalgiens farver, er ifølge Jacob Holst Mouritzen, at reklamerne mister noget af deres effekt, hvis alle reklamer er nostalgiske.
"Det siger sig selv at hvis alle annoncører forsøger at frembringe samme følelse, så bliver det svært at brænde igennem. Det samme gælder brugen af kendisser."
Han hentyder bl.a. til, at mindst fire annoncører har lavet reklamer med den tidligere stjerne-quarterback Peyton Manning, der også selv har vundet Super Bowl, i selskab med hans lillebror, Eli Manning, der stadig er aktiv quarterback og ligeledes har en Super Bowl-ring på fingeren.
QR-kode løber med opmærksomhed
Kreativiteten udeblev ikke kun på cast-siden. Også på indholdssiden savner Jacob Holst Mouritzen nogle vildere sats.
"Hyrer du en kendt, der fortæller en mellemsjov historie, så går det sjældent helt galt. Det værste der kan ske er, at du har en langsigtet ROI på lidt over 1, hvilket er helt fint. Men du får ikke en banger, der bliver husket. Går du op og satser på den store klinge, så kan du lande enten som succes eller fiasko. Og der har de fleste valgt at køre helt sikkert i år. Men det er sgu også lidt kedeligt."
Den eneste undtagelse var crypto-tjenesten Coinbase, der gik markant anderledes til værks end konkurrenterne. Intet logo, ingen lyd. Bare 60 sekunder med en QR-kode, der bouncer rundt på skærmen i stil med et gammelt dvd-logo.
QR-koden sender folk ind på Coinbases side, hvor man også får 15 dollars foræret til at investere i crypto ved oprettelsen.
"Jeg har i mange år drømt om at lave en reklame som den. Når der er stille på fjernsynet, så lægger folk som regel mærke til det. Men det er et vildt ballsy move, når man tænker på, at de har satset 14 mio. dollars på et stunt, der bygger lige præcis nul brand equity. Det er for vildt. Det er en Super Bowl-reklame, der er ren salgsaktivering. Det er jo en benhård acquisition-strategi, som ofrer hele chancen for at opbygge kendskab i håb om en kortsigtet gevinst," siger Jacob Holst Mouritzen.
Få minutter efter reklamen brød Coinbases app sammen. Der var simpelthen for mange inde på serveren, forlyder det.
"Hvis jeg kender mine marketingafdelinger korrekt, så har de lavet målinger, der har givet gode estimater for, hvor stor kapaciteten skulle være. Her har man lavet forskellige scenarier og har så helgarderet sig til den store succes. De har forventet et vist antal hits og views, men de må jo have skudt langt over deres KPI'er med det her. Jeg tror på, at der er gået massiv champagne i marketingafdelingen. På kort sigt ligner det i hvert fald, at har fungeret fint for dem – men det er et kæmpe gamble, som vi først reelt ved om har virket om 6-12 måneder. Der ville purpose, humor eller nostalgi nok være et sikrere valg."