Flow radio opfattes og udnyttes i høj grad, som æterens svar på tilbudsaviser, og selv om der bruges næsten 400 mio. kr. årligt på radioreklame herhjemme, så bliver der ikke lagt mange kræfter i at udnytte mediets kreative muligheder.
De manglende kreative udfoldelser blev perspektiveret i sidste uge af bl.a. en guldløve-vinder i denne artikel.
Men det kreative niveau bør ikke kun være mediets ansvar. Sådan lyder det fra Bauer Media, der med stationer som Nova, The Voice, Pop FM, Radio 100, Radio Soft og MyRock er den i særklasse største kommercielle aktør på radio i Danmark.
Koncernen erkender de kreative udfordringer, men selv om Bauer Medias produktionsafdeling kan "stå for hele processen med at udvikle og producere reklamespots", så føler man ikke eneansvarlig for kreativt dødvande.
Holdningen er, at annoncører og bureauer med fordel kan kigge på mulighederne både i og uden for stationernes reklameblokke. For lyd er i høj grad en uudnyttet ressource, kreativt set.
Simon Wooller kalder radioreklame for "airborne tilbudsaviser" …
"Og det er ikke nødvendigvis forkert. For flow radio bruges hovedsaligt som et taktisk medie – og det virker. Det kan vi dokumentere. Derfor har vi rigtig mange dagligvarekæder, byggevarehuse m.v., som bruger radiomediet – og har stor effekt ved det. Derfor har vi mange tilbudsreklamer i vores reklameblokke," siger Birgitte Bjerg Lorenzen, der er research & development director hos Bauer Media – og refererer til de traditionelle reklamespots.
Hun uddyber:
"Med "nej tak til reklamer" er tilbudsavisernes storhedstid nedadgående, så skal der "findes" andre platforme til at få tilbuddene ud til forbrugerne, og her er det ofte blot lydsporet fra tv, vi får leveret til afvikling på radio."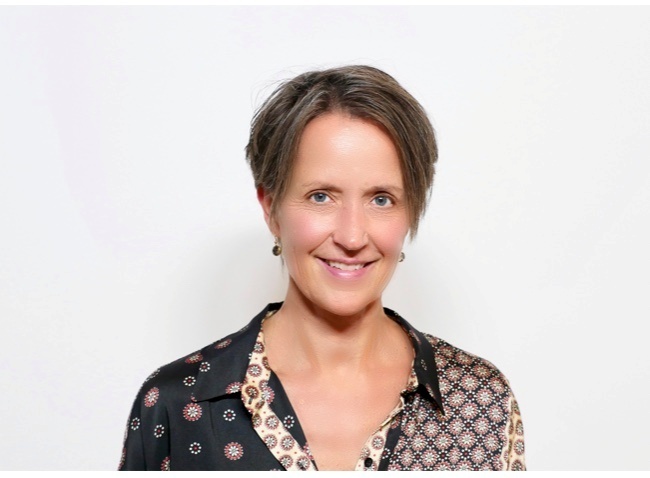 Birgitte Bjerg Lorenzen
Hvor ser I den kreative udfordring i dagens radioreklame?
"Vi oplever, at prioriteringen og de investerede ressourcer – både tid og budget – i produktionen af radioreklamer ofte er meget lav og begrænsede. Det har konsekvenser for de reklamer, vi hører i radioen. Det vil vi gerne ændre på – og gerne sammen med Simon Wooller," siger Birgitte Bjerg Lorenzen.
De to shortlistede arbejder i CCA Radio har ikke været i reklameblokken, men hhv. på Spotify og podcast …
"I vores Creative-afdelingen arbejder vi selv med alt det uden for reklameblokken, herunder kreative kampagner i programmerne, branded podcast og sponsorater. Her er der i endnu højere grad er mulighed for at være kreative og integrere en kommerciel partner i vores programmer og stationer," siger Julie van Brugge Hansen, der er creative & legal manager hos Bauer Media – og dermed ansvarlig for de redaktionelle muligheder inden for reklame.
Hun tilføjer:
"Vi arbejder med værterne som en form for radio influencers, som formidler brandværdier på en redaktionel måde og inddrager lytterne i konkurrencer on-air og på sociale medier.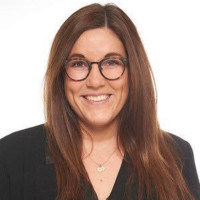 Julie van Brugge Hansen
Uudnyttede ressourcer i audio
Hun understreger, Bauer Media netop ikke kun har de førnævnte detailkæder og byggemarkeder, men også andre annoncører:
"Vi har fokus på at fortælle, at radio er et personligt og socialt medie – og at man som annoncør skal gøre sig umage med "hvordan man lyder" og dermed opfattes. Lyd er et stærkt virkemiddel. Alle har minder bundet op på lyd," siger Julie van Brugge Hansen.
"Audio kan – og bør – bruges i langt højere grad til styrkelse af brandet, men holdningen er i høj grad fortsat, at branding skal være audio-visuel. Dette på trods af, at vi lytter mere og mere, og smartspeakers vil vinde frem," supplerer Birgitte Bjerg Lorenzen.
Hvordan vurderer I fremtiden – kreativt set – for radioreklame?
"Positiv og spændende, for vi lytter mere og mere til audio," siger Julie van Brugge Hansen – og Birgitte Bjerg Lorenzen uddyber:
"Der er så mange kreative muligheder inden for audio, som slet ikke udnyttes i dag,"