Den står på dobbelt deja vue. Først kan man stille sig spørgsmålet: Har man set denne idé før? Og dernæst: Er det ikke samme historie fra sidste år?
Historien gentager sig i hvert fald i de to store danske prisuddelinger, Danish Digital Award (DDA) og Creative Creative Award (CCA).
Hos DDA blev en kampagne sidste år anerkendt af juryen, mens en anden jury – dén hos CCA – kasserede samme kampagne ud fra en mistanke om idésammenfald.
Det er også sket i år. Ja, ikke samme kampagne, naturligvis, og heller ikke samme bureau, men samme forløb hos de to awards.
I 2021 blev Remote Tourism fra Mensch og Sansir, for Visit Faroe Islands, shortlistet (og siden hen også showets store vinder) ved DDA, mens CCA-jurymedlemmer mente, at fjernstyret turisme var set før, nærmere bestemt i 2013-casen Melbourne Remote Control Tourist. Det er beskrevet her.
I år drejer det sig om Earth Definition fra Earthday.org og Hjaltelin Stahl. Den er shortlistet i kategorien The Big Idea ved DDA – se casebeskrivelsen her – mens den ifølge Bureaubiz' kilder blev pillet af programmet ved CCA, fordi den minder om noget, man har set før.
Ideen går ud på at spare energi og dermed CO2-udledning ved at vælge en lavere, men stadig ok, opløsning, når man ser videoer på sin mobilskærm. Det aktive tilvalg gøres mere appellerende ved at kalde opløsningen Earth Definition i stedet for Standard Definition.
Eller kalde opløsningen Green Definition, som et team fra School of Communication Arts gjorde det, da de i 2020 vandt en Wood Pencil ved D&AD New Blood Awards.
Det var angiveligt denne case, der gav anledning til snakken om idésammenfald på jurydagen ved CCA. Og det blev enden for Earth Definition ved den lejlighed.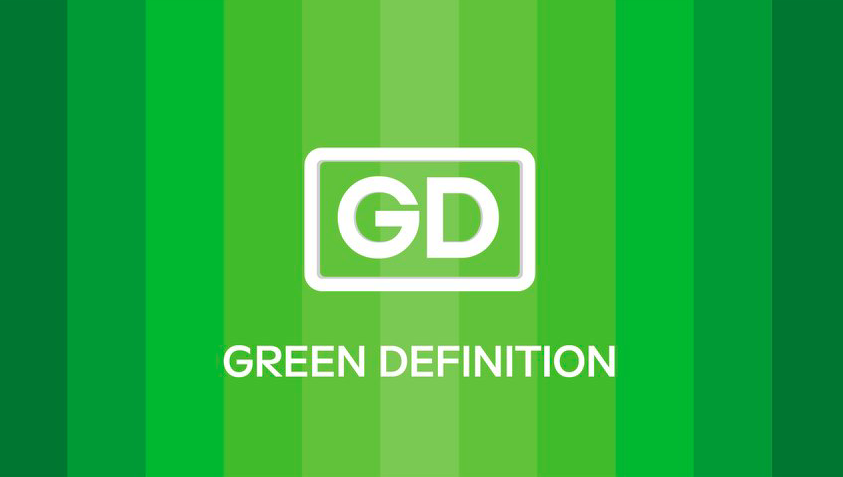 Pencil-vinderen fra D&AD kan ses her.
Tredobbelt af ingen kommentarer
Hos Creative Circle har formanden, Dorte Nielsen, i lighed med sidste år ingen kommentarer, fordi "man skal kunne sende ind til CCA i fuld fortrolighed".
Kim Jong Andersen, der ejer DDA og er juryformand, kommenterer ikke bedømmelsen af en case indsendt til DDA.
"Jeg har hverken ændret holdning eller regelsæt siden sidste år," siger Kim Jong Andersen og henviser til et uddybende citat fra 2021-sagen:
"Jeg har lagt en hård linje ved DDA: Vi accepterer ikke hearsay – hverken under voteringen eller efterfølgende. Cases i DDA må kun bedømmes ud fra det indsendte materiale og ikke ud fra, hvad et enkelt jurymedlem måtte mene at vide i modsætning til de andre."
At et job ikke er kommet på shortlisten, undlader Hjaltelin Stahls chief creative officer, Adam Kerj, at kommentere. Det gælder Earth Definition såvel som andre jobs.
Var der idésammenfald allerede i 2020?
Earth Definition blev også shortlistet ved The One Show. Herfra kom den ikke videre til finalefeltet.
Og spørgsmålet om idésammenfald kunne i øvrigt allerede være blevet stillet af D&AD i 2020.
For hvis jurymedlemmerne havde søgt på casen, ville de have set, at National Geographic havde lanceret samme energi-besparende tiltag i Latinamerika – endda med samme navn; Green Definition.
Rådet til studerende: Google jeres idé
Per Holm Henriksen har været en del af den kreative branche i årtier, men som fagansvarlig på Reklamelinjen deltager han ikke længere med egne arbejder i awards. Frem for at kommentere den konkrete case har han denne tilgang:
"Jeg siger til de studerende på hvert eneste hold på Reklamelinjen: Gør jeres geniale idé en tjeneste og Google den," siger Per Holm Henriksen og tilføjer:
"De gode ideer har det ofte med at være så indlysende gode, at andre har fået dem før. Eller samtidig – og så bare har fået dem eksekveret hurtigere end jer. Jeg tror ikke et øjeblik på kopiering. Der er ikke plank i dag, men ubevidst idésammenfald."
Da Alex Nielsen var marketingdirektør for Dansk Tipstjeneste, sagde han noget i stil med, at han ikke gik så meget op i, om en idé til en dansk kampagne engang var blevet brugt i Chile …
"Jeg er ikke sikker på, at kunder i dag er så large. Vores inspiration er i dag global, og skulle andre have fået en lignende idé før de studerende på Reklamelinjen, så er mit råd, at kunden som minimum bør informeres," siger Per Holm Henriksen og uddyber:
"Hvad I til gengæld ikke bør, er at sende den ind til en award. Det fantastiske ved prisuddelinger – og incitamentet til at være til stede – er, at man får lov til at se det bedste af alt det nye, der er lavet det seneste år."