Måske er det en overdrivelse, at alle verdens fodboldfans' øjne hvilede på – og følte med – Danmark i lørdags, men mange gjorde i hvert fald, og de mange kommentarer på sociale medier kommer meget længere fra end blot Danmark og Europa.
Det danske herrelandsholds mest profilerede spiller, Christian Eriksen, faldt om med hjertestop under EM-kampen mod Finland. Han kom gudskelov hurtigt under kyndig behandling og har det – efter de voldsomme omstændigheder – ok på Rigshospitalet.
Og med dette afsæt har vi spurgt kommunikationsrådgiver Sune Bang om, hvordan spillerne og DBU har tacklet situationen på.
Han kæder lørdagens begivenheder sammen med tidligere diskussioner om rettigheder.
"Der har så sent som i sidste uge været fokus på den balance, som DBU skulle finde i forhold til udnyttelse af rettigheder, som ikke skulle være for kynisk, men hvor man også blev nødt til at tage hånd om dem, der udnyttede rettighederne," siger Sune Bang, og fortæller, at DBU ofte opfattes som en organisation, man kan have problemer med. Som f.eks. ved sidste VM, hvor der var problemer med de enkelte fodboldspilleres muligheder for at have sponsorer og ved DBU's håndtering af Qatar i forhold til menneskerettigheder.
"Men her viser DBU sig som 'en del af noget større', som deres slogan er. Kommunikationen er menneskelig, hele tilgangen er menneskelig både fra DBU generelt, og fra fodbolddirektør Peter Møller og landsholdstræner Kasper Hjulmand."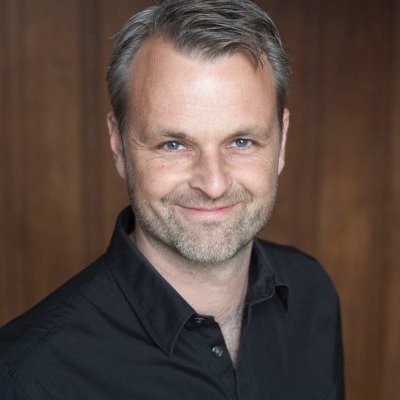 Sune Bang
Sune Bang fortsætter:
"DBU har givet plads til alt. Om spillerne ville spille videre om aftenen, eller om de ikke ville. Om de ville træne næste dag, eller om de ikke ville. Det er mennesket i centrum, og det viser de virkelig med størst tydelig opmærksomhed, med hele verdens opmærksomhed."
Hvilken opmærksomhed tænker du, at det får ude i verden?

Fodbold bliver i mange sammenhæng kædet sammen med politik, samtidig med, at det i elitesammenhæng naturligt nok drejer sig om at vinde. Men i denne her sag, viser DBU og – dermed Danmark – sig fra en helt anden side, siger Sune Bang:
"DBU sætter eliteidrætten i et menneskeligt perspektiv, og det sker meget sjældent. Alle omkring DBU har kommunikeret meget tydeligt, at der er noget, der er større. De har vist, at det her ikke bare drejer sig om Christian Eriksen og hans velbefindende, men også om hans families, hans venners, og hans holdkammeraters velbefindende. Samt om landsholdets fans. Og det er det Danmark, jeg kender. Hvor vi viser os at være mere holistiske og menneskelige," siger Sune Bang.
Ifølge Sune Bang er det en anden fortælling end den, man i Danmark de senere år, har vist fra danske institutioners side, hvor man har handlet mere kynisk end menneskeligt.
"F.eks. situationer, hvor det drejer sig om vielsesringe, der konfiskeres ved grænsen, eller danske børn i Syrien eller flere befolkningsgrupper i Danmarks ve og vel, hvor der ofte går system og struktur i det mere end, at mennesket er i centrum. I denne her situation viser vi, at vi stikker dybere end de signalpolitiske situationer, vi har været i før."
Sune Bang har til gengæld ikke mange rosende ord til overs for UEFAs håndtering.
"UEFA viser sig igen fra den hårde side. De kunne have valgt samme tilgang som DBU, men det gjorde de ikke ved at kræve, at kampen skulle spilles enten lørdag aften eller søndag formiddag. Det betyder, at det er DBU og Danmark, der viser, at man sætter menneskelighed foran eliteidræt."