"Vi har glemt, hvad markedsføring handler om. Nemlig at være sælge varer. Det gør man bedst med kreativ kommunikation, der skiller sig ud fra mængden. Og det er netop det, som Adnami har sat sig for at hjælpe kunderne med, igennem innovative annonceformater," siger Simon Kvist Gaulshøj, der er CEO i startup'en Adnami.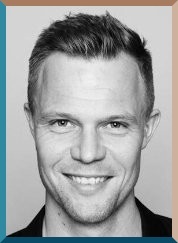 Simon Kvist Gaulshøj, CEO i Adnami
Adnami er den første startup, der i bedste Løvens Hule-stil præsenteres for et dommerpanel i Bureaubiz' nye artikelserie, der er kommet i stand i samarbejde med mediatech-startup-hubben Wharf.
Og Bureaubiz' dommerpanel, der denne gang består af Tim Frank Andersen, Miriam Plon Sauer, Christian Godske, Michael Stein og Bjarne Spellerberg, er positive overfor konceptet.
Investering øremærket international vækst
Det er der også andre, der er. Adnami har nemlig lige lukket en større investeringsrunde med følgende investorer. Claus Moseholm, tidligere stifter af GoViral, Christian Lund og Henrik Printzlau – begge medstiftere af Templafy, samt Kristian Byrge, medstifter af designvirksomheden Muuto. Investeringen er øremærket international vækst og etablering af kontorer i Sverige, Storbritannien og Tyskland.
Forretningsmodel og fakta

Adnami blev grundlagt i 2017 af tre partnere, der også ejer Concept, som står for programmatisk salg og teknisk håndtering af digitale annoncer for omkring 500 små og store danske medier.

Adnami har 40 kunder i form af medier, annoncører og mediebureauer i Danmark, Norge, Sverige, Finland, UK og Frankrig. Alt i alt servicerer Adnami 25.000 websites i samarbejder med de fleste danske og svenske mediebureauer.

I 2019-regnskabet var nettoomsætningen på 1,4 mio. kr. Forventningen er, at man i år omsætter for omkring 6,5 mio. kroner, næste år 15 mio. kr. og året efter for 30 mio. kr.

Adnami åbnede kontor i Stockholm i juni og åbner kontor i London i år, hvor der skal sidde 3-4 medarbejdere i løbet af første kvartal 2021.

Forretningsmodellen er baseret på, at kunderne betaler en CPM-pris til Adnami.

Der er i dag 8 fuldtidsansatte og man regner med at være 25 fuldtidsansatte om et år.

Ifølge Simon Kvist Gaulshøj er der ingen danske konkurrenter. Der findes virksomheder med lignende produkter, men med en anderledes forretningsmodel. Med Adnamis egne ord: Konkurrenterne sælger medieplads, Adnami sælger teknologi.

Ordet Adnami betyder i øvrigt reklamebølge.

The big idea:

Adnami leverer højere kampagneeffekt for annoncører gennem en innovativ platform, der faciliterer en skalérbar mulighed for at kommunikere stærke krative budskaber igennem innovative og opmærksomhedsskabende formater.

Founders: David Borring, Jens Holm, Jacob Bach

Grundlagt: 2017

Status: Early stage – Angel-investering fra 4 investorer

Valuation: DKK 35-50 mio.

Ansatte: 8

3YR target: 35+ ansatte i KBH, Stockholm, London, NY // Valuation: 200M+ DKK
Panelet giver op til 4 ud af 5 stjerner
Med argumentet, at teknologi og kreativitet sjældent som her går hånd i hånd, er Michael Stein, der er ansvarlig for marketing hos Semler, den fra panelet, der giver flest stjerner. Også Tim Frank Andersen, tidligere stifter af In2Media, der i dag er Charlie Tango, mener, at Adnami adresserer to konkrete problemstillinger. Se panelets vurderinger længere nede i artiklen.
Løser to problemstillinger
Adnami blev etableret i 2017 og har som hovedfokus at facilitere bedre kreative muligheder inden for programmatisk display annoncering.
Siden display-annoncering kom på markedet, har medier, annoncører og brancheforeninger måtte undvære standarder for store og komplekse formater. Det har gjort det både dyrt og besværligt som annoncør at køre kampagner på tværs af forskellige medier. Samtidig har man ikke før Adnami kunnet købe specialformater via programmatisk salg, som efterhånden størstedelen af verdens digitale forbrug handles igennem. Det er disse to problemstillinger i markedet, Adnami har sat sig for at løse.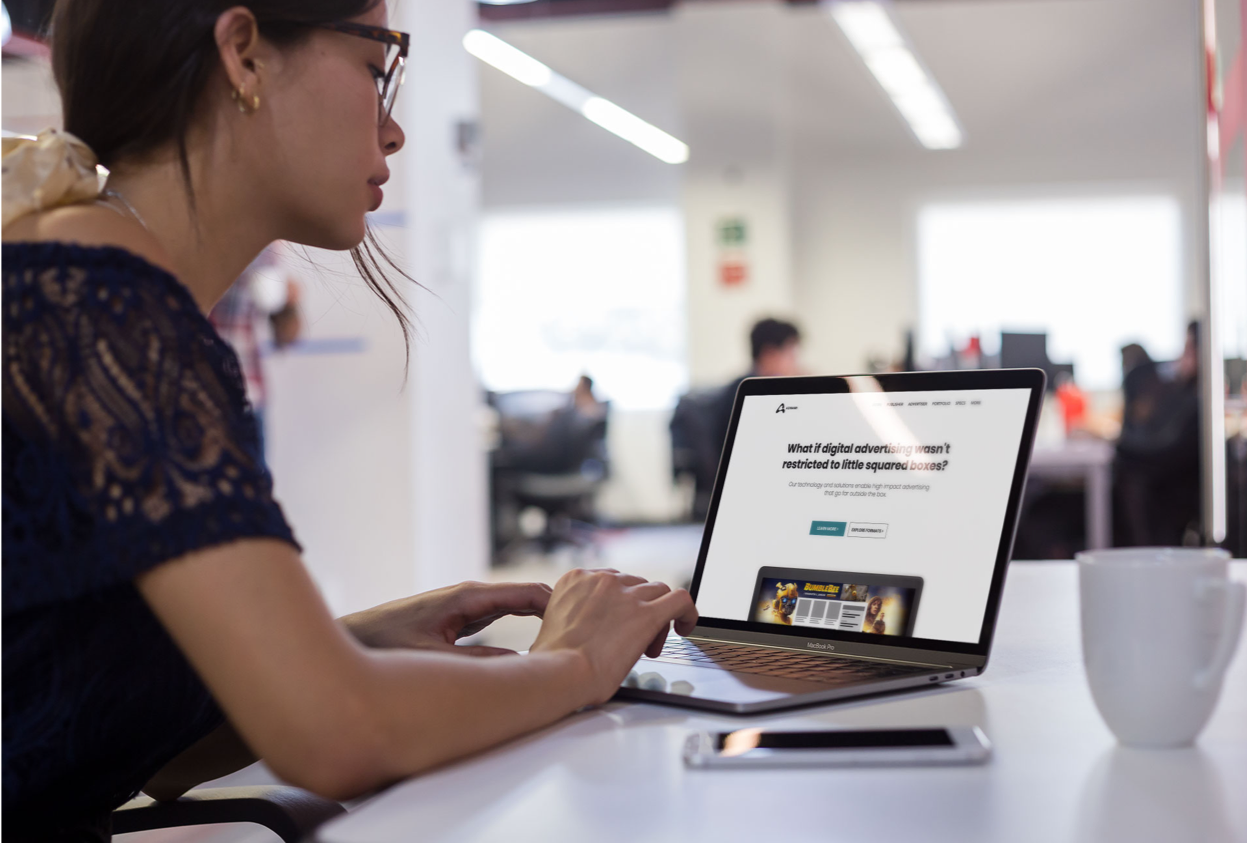 Fleksible skabeloner
Med Adnamis teknik bliver de digitale annoncer lagt i skabeloner, der nærmest smyger sig om indholdet på det enkelte medies site.
"Rent teknisk sker der det, at vi tilpasser mediernes sider efter vores formater i stedet for at lade os begrænse af de traditionelle firkantede displayannoncer med en fast højde og bredde. Med Adnamis teknologi fylder annoncerne typisk mere på sitet, og tilbyder en særlig funktionalitet, der tilsammen giver annoncørerne en helt anden kommunikationsplatform at levere sine budskaber i," siger Simon Kvist Gaulshøj.
Se eksempler her og her samt her.


Adnamis produkt har samtidig flere fordele for medierne, fortæller Simon Kvist Gaulshøj:
"Medierne kan tage 5-6 gange højere pris for disse annoncer end for almindelige displayannoncer. Og det højere prispunkt er ikke en barriere for annoncørerne, da løftet på kampagneeffekten typisk ligger omkring 10 gange højere."
Han tilføjer:
"En anden fordel er, at medierne – udover at få mere kreative annoncer på deres sites, som kan sælges til højere priser – slipper for at løfte denne udviklingsopgave internt, da Adnami står for udviklingen af displaymiljøet på de enkelte medier."
Ratings fra månedens panel:
Christian Godske, head of innovation, addressable tv, TV 2

Kommentar: Løser et praktisk problem og skaber skalérbare løsninger for større kreativitet. Hæver niveauet for det udskældte banner. Magien handler både om brugeroplevelsen og alt det, der foregår bag scenen.
Michael Stein, head of marketing for Seat, Skoda, Audi og Volkswagen hos Semler Mobility

Kommentar: Skønt når teknologi og kreativitet går hånd i hånd – hvilket for sjældent sker. Standardisering er vejen frem for annoncører og medier. Medvind herfra. Og mega cool tiltag. Pøj pøj til jer herfra.
Bjarne Spellerberg, CEO Boye/Spellerberg:

Kommentar: Adnami er et kvalitetsprodukt og kvalitet kan man aldrig få nok af. Om det kan blive en god forretning, kan man kun håbe på. Det er desværre ikke alle der har indkøbsansvaret, som tænker i kvalitet, men som desværre tænker i kvantitet. Men potentialet er til stede og behovet er der.
Tim Frank Andersen, chief digital officer hos Charlie Tango

Kommentar: Adnami adresserer to konkrete problemer og skaber værdi i hele kæden. Founders har allerede bevist, at de forstår det programmatiske annoncemarked.
Miriam Plon Sauer, executive strategy director (EMEA), AKQA

Kommentar: Det er skønt at programmatic ikke længere er forvist til en blandet pose små formater. Men ligesom for de andre lignende start-ups på området, vil Adnamis succes på sigt være begrænset af, at de store spillere som Google også har fokus på og udvikler inden for feltet.