Dansk analysebureau købt af finsk techfirma
Finske Solita, der arbejder med tech, data og design, har opkøbt danske Intellishore.
Intellishore blev stiftet i 2013 og har i dag 40 medarbejdere i København, der rådgiver om digital transformation og data. Blandt kunderne kan bl.a. nævnes Leo Pharma, Nordisk Film, Amgros og Skat.
Intellishore fortsætter som sin egen selvstændige enhed og stifterne, Amit Luthra og Sonu Banga, fortsætter i organisationen.
Solita har som målsætning at blive Nordeuropas førende konsulenter inden for digital transformation. Gruppen beskæftiger 1200 medarbejdere fordelt på kontorer i Finland, Sverige, Danmark, Estland, Belgien og Tyskland.
Nyt nordisk mediabureausamarbejde
Danske Calibrate, der har godt to år på bagen, indgår et nordisk samarbejde med det svenske mediabureau Howcom.
Bureau udvikler biografkoncept til børn
Bureauet Creative Popcorn, der specialiserer sig i biografbranchen, står bag udviklingen af et nyt biografkoncept til børn: boglige biografture – Bog&Bio.
Korte børnebøger fra lydbøgernes univers bringes til live på det store lærred med animerede illustrationer og understøttende lydeffekter. Håbet er, at det kan give børn – særligt i alderen 4-6 år – en underholdende og sansende første biografoplevelse.
Den første forestilling er sammensat af syv korte historier fra Gads Forlag og Forlaget Petunia, der har temaer som mobning og at lære at sige fra som omdrejningspunkt. Den er pt. købt af ni biografer landet over.
Adapt skal udvikle app for Information
Dagbladet Information vil have en abonnementsapp, der er nem at bruge og lægger vægt på den auditive oplevelse. Adapt er valgt til opgaven.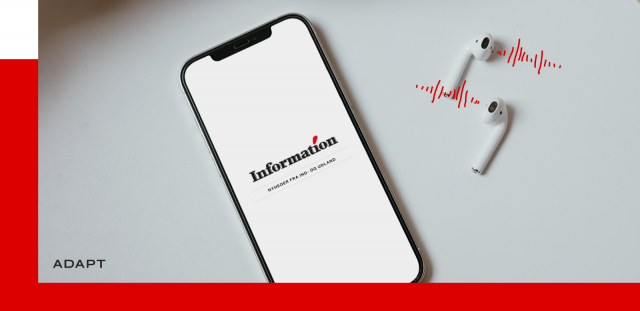 Ny kreativ ledelse hos MBA
Mediacom Beyond Advertising, der er Mediacoms kreative bureau, har hentet nye seniorkræfter. Det sker i form af Rich Perusi, der tiltræder som kreativ direktør og bliver en del af ledelsen af MBA, og Lise Skovsted Larsen, der er ansat som associate creative director.
Rich Perusi kommer fra Vice/Virtue i København, hvor han har været kreativ direktør siden 2015. Før det har han været hos BBDO og TBWA i New York.
Lise Skovsted Larsen kommer også med erfaring fra New York. Hun har senest været art director hos McCann i New York. Tidligere har hun bl.a. været art director hos Saatchi & Saatchi i New York og kreativ freelancer på bureauer i bl.a. London.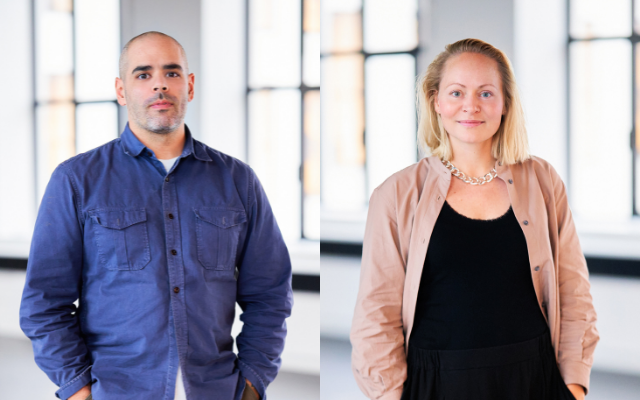 Rich Perosi og Line Skovsted Larsen
Klassisk koncertmusik skal øge salget i Rødovre Centrum
Danmarks Underholdningsorkester skal få tegnebøgerne til at sidde løsere i Rødovre Centrum i juleperioden. Det er i hvert fald tanken bag et nyt samarbejde mellem shoppingcenteret og orkesteret.
Mere konkret kommer 15 klassiske musikere fra orkesteret til at optræde i Rødovre Centrum hver weekend i december. De 15 musikere er desuden brugt som modeller i centerets julekampagne, Music Express, der har den klassiske musik som omdrejningspunkt.
Ideen til partnerskabet er udklækket i samarbejde med Semper Ardens Nordisk. I en pressemeddelelse lyder det fra Mads Holten Bonke, der er stifter af bureauet, at "krydsbefrugtningen mellem de kommercielle og kreative erhverv rummer et enormt potentiale til gavn for alle parter." Han fortsætter:
"Kunstneriske oplevelser kan få os til at føle, undres og tænke. Kunsten er altid ny og har muligheden for at komme under huden på os i en grad som 'normale kampagner' sjældent ville kunne. Når vi sammen oplever nye og store kunstneriske oplevelser, så føler vi sammen – og det skaber bånd til kampagnen og til brandet."
Julekampagnen udkommer bl.a. på TikTok, print, og TV. Der afholdes i alt 12 koncerter i centret.
Se kampagnefilmen her.