Creative Circle fylder 30 år i år og har inden jubilæumsshowet i næste uge uddelt priser i 30 omgange; 16 gange med Guldkornet fra 1992-2007 og foreløbig 14 gange med Creative Circle Award fra og med 2008.
Bureaubiz har tidligere omtalt, hvordan det var i 90'erne, og hvem der vandt mest i 00'erne. Nu samler vi alt sammen på en liste, der favner 30 Creative Circle-år – altså både 90'erne, 00'erne, 10'erne og de to første awardshows i 20'erne.
Vi bringer ikke hele listen. Det vil være for omfattende med ca. 400 forskellige bureauer, som i Creative Circles awardhistorie har opnået jury-anerkendelse med mindst en shortliste.
I 90'erne og 00'erne kom godt 200 bureauer på pointlisten, og der er blevet endnu mere fragmenteret i de seneste 12 awardshows. Her er 288 bureauer på pointlisten.
&Co. er sikker nr. 1
Øverst på listen er &Co. Bureauets awardvindende kreative evner er så udtalte, at man topper, selv om der ikke er nogen point at tage med fra 90'erne. &Co. kom først på podiet i 00'erne, og selv i dette årti var CCA-resultaterne flotte, men langt efter både Robert/Boisen og Grey København.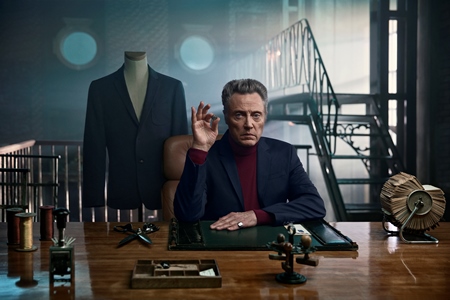 I 2011 vandt &Co. dobbelt guld med Gul kampagne for Danske Bank, og i 2014 satte bureauet en rekord i CCA, der næppe nogensinde bliver slået: 5 guld for samme kampagne: Made From Cool med Christopher Walken for Premium (Jack & Jones). Herefter fulgte et par stille år, og så gik det amok: Over halvdelen af bureauets samlede pointhøst er hentet ved de seneste håndfuld shows.
På fem år har &Co. opnået langt, langt mere end, hvad andre bureauer er 2 eller 3 årtier om. I 2018 blev det bl.a. til 4 guld med Alt det vi deler for TV 2 og 2 guld med Help a Dane for Kræftens Bekæmpelse og TrygFonden, i 2019 vandt &Co. hele 9 guld, flest med The Indoor Generation for Velux.
Robert/Boisen og DDB på 2. og 3. pladsen
Lige så suveræn &Co. er på førstepladsen, lige så sikkert sidder Robert/Boisen på andenpladsen. Dette bureau tager heller ikke rigtigt 90'erne med i regnestykket. Robert/Boisen opnåede blot 6 point i 90'erne – man sku' lige i gang – og var til gengæld 00'ernes næstmest vindende bureau ved CCA. I 10'erne og 20'erne har Robert/Boisen bidt sig fast i toppen, bl.a. med 3 guld i 2013 for Anton Berg med The Generous Store, og 3 guld i 2015 med Do it for Denmark for Spies samt 2 guld i 2016 med Do it for mom for Spies.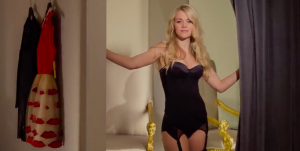 DDB's alletiders 3. plads i Creative Circle-regi baserer sig i høj grad på 90'ernes storhed. Det samme kan siges om nr. 8 på listen, Wibroe, Duckert & Partners. Men mens Partners i store træk har holdt sig ude af CCA i ca. 20 år, så har DDB trods alt både sendt ind og markeret sig med bl.a. 2 guld og 4 sølv for især McDonald's i 2012.
Men siden 2015 er det pointmæssigt gået støt ned ad bakke, og det er bl.a. dét, bureauets kreative topchef, Mikkel Jønsson, gerne vil ændre på med en opgradering på creative director-posterne.
Alletiders digitale bureauer og designbureauer
Hello Monday er 10'erne og 20'ernes næstmest vindende bureau ved CCA, og det udløser en alletiders 7. plads. Bureauets speciale er guld-vindende løsninger for en række forskellige kunder. Det er i særklasse det mest prisvindende digitalbureau, idet Spring/Summer er nr. 20 på listen.
Designbureauerne Kontrapunkt og e-Types klemmer sig ind i Top20, og renser man Top25 for bureaunavne, der ikke længere eksisterer, så dukker yderligere tre andre designbureauer op. Se boblerne nederst.
En ny 30 års-periode med Creative Circle kan begynde fredag d. 10 juni, når årets CCA afholdes på BaneGården i København.
30 års mest prisvindende bureauer ved Creative Circle
Guldkornet 1992-2007 og Creative Circle Award 2008-2021
672 &Co.
580 Robert/Boisen & Like-minded
476 Nord DDB
419 Grey København
394 Uncle Grey
320 Saatchi & Saatchi
315 Hello Monday
312 Wibroe, Duckert & Partners
247 Bates VMLY&R
209 BBDO
207 Young & Rubicam
183 Hjaltelin Stahl
170 Propaganda
153 Halbye Kaag JWT
150 Mensch
124 McCann Copenhagen
106 Kontrapunkt
105 e-Types
101 Brandhouse
99 Ogilvy
98 Spring/Summer
91 Leo Burnett
88 Courage
87 Virtue
73 Bacon
Renser man listen for bureaunavne, der ikke længere eksisterer – og det er ca. en tredjedel, alene i toppen – så træder disse bureauer ind på Top25:
66 TBWA
52 Sunrise
50 1508
49 Re-public
48 Advice
47 Norgram
45 Studio C
44 Envision
Bureaubiz giver 1 point for en nominering, 2 point for bronze, 3 point for sølv samt 5 point for guld.